Deep heat, bath salts, massage guns and cryotherapy are some of the best workout recovery products for athletes and gym goers but which ones do we really need and what do they really do?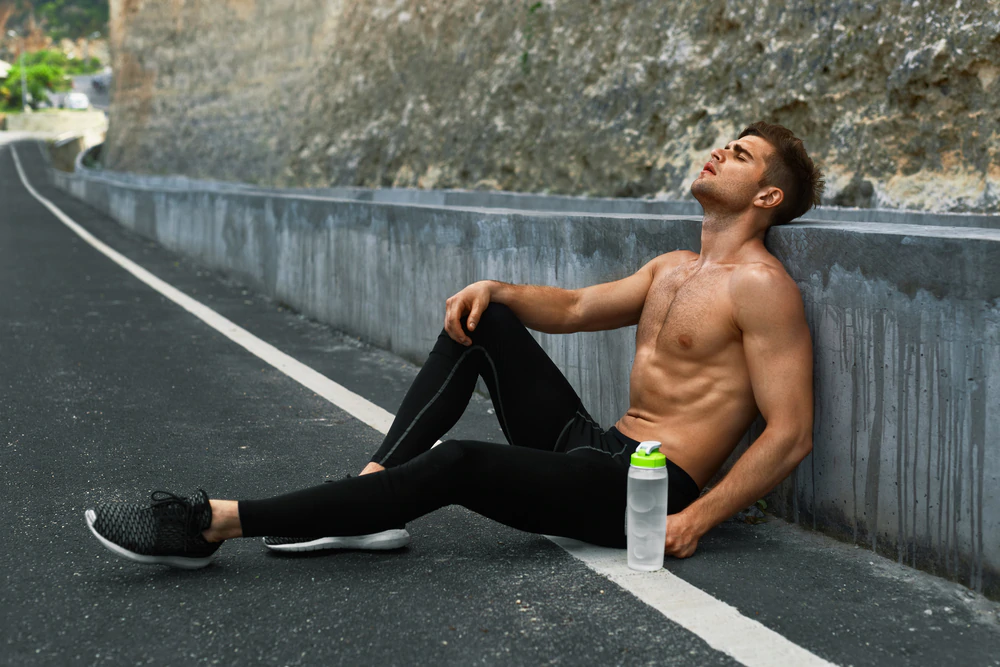 Recovery
Feeling the DOMS and can barely get out of bed after a big leg day? It's likely because your diet, supplement regime or muscle recovery products that you are failing to use effectively. We will always have sore muscles but there are so many ways we can at least help or manage these pains.
Supplements that are great for recovery include EAA's and BCAA's which get the important proteins back into your body which help repair damaged muscles. Being hydrated is also one of the key factors that many forget to achieve which can be done simply by drinking more water or even adding some electrolytes and supplements into your water bottle each day.
Before looking at your supplements and buying the best recovery products be sure that your form is correct, you stretch correctly and that you are not over working your body especially if carrying an injury.
3 Must Have Recovery Products
We have found the absolute best brands and products on the market which when used will 100% aid in your recovery and help alleviate pain.
Hyperice Massage Gun
OMG this is the best ever invention and it can be used any time you feel that you need to warm up or cool down your muscles. It's safe to use on yourself or if you have a physio/partner it feels even better when incorporated into a massage.
Massage guns are the best recovery tools due to them being easy to use, cost effective and they actually work. Different settings and attachments provide a full body recovery kit where you know exactly what to use and where to gain the maximum benefit.
Massage guns come in multiple different sizes thanks to Hyperice creating their travel version which means it can be popped into your gym bag and taken to the workouts or on the road with you. We have even secured a 10% off voucher code: GF10 that allows you to save money on all of their products Here.
Good Hemp Thermal Recovery Balm
Athletes, bodybuilders and general gym-goers approved this 500MG CBD tub of incredible smelling Good Hemp muscle balm and is the rival for the likes of Deep Heat & Tiger Balm but has a whole lot more to offer.
The THC-Free 100ml pot balances the right amount of CBD and natural ingredients to provide something that actually works. Working instantly to help drive heat and CBD to the muscles and sore areas our team and gang of influencers and fitness professionals can't get enough of this miracle product. First of all their rivals smell bad and the burning hurts, this stuff could into a diffuser or shower gel due to it's incredible scent. The smooth massage balm rubs in instantly and it doesn't give you that typical itchy/burning sensation, just a gradual comforting warmth.
Use code GF20 you can even save 20% off Good Hemp Thermal Recovery Balm Here.
MyProtein x Ryan Terry EAA
The simplest supplement to have in your gym cupboard or bag is Amino Acids which are vital to help recover your muscles thanks to them containing the proteins your body desperately needs to repair and recover.
Mr Olympia, Ryan Terry teamed up with MyProtein to create an EAA product that tastes incredible but actually works thanks to it's high quality ingredients and best possible vitamins, minerals and nutritional breakdown.
You can save 38% off the full MyProtein range using code MYPGYM Here.