As a 34-year-old living in the hustle and bustle of London, comfort, style, and durability are paramount to me when it comes to clothing. The fashion-forward yet robust pieces often take precedence in my wardrobe, making lululemon's Fundamental T-Shirt a prime choice for me. I picked up the shirt in a classic Nautical Navy, a timeless colour that effortlessly fits into any style palette.
The first thing that stood out to me about the Fundamental T-Shirt was its perfect marriage of comfort and technology. The blend of Pima cotton, Nylon, Tencel® lyocell, and Lycra® elasta hits all the right notes. The softness of the cotton is top-notch, and the nylon contributes to the overall durability of the garment, a feature that stood up to the promise after multiple wears and washes.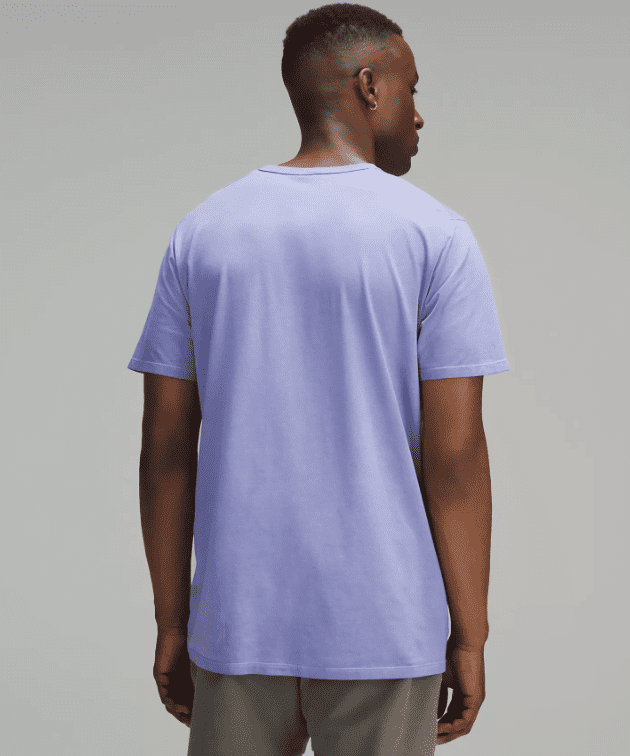 When lululemon mentioned quick-drying, they weren't kidding. I put the t-shirt to test on a typical rainy London day, and I was pleasantly surprised at how swiftly it dried, maintaining its fresh, crisp look thr`oughout.
The inclusion of Lycra® fibre also caught my attention, with the added stretch and shape retention. It's designed with room in the chest and waist, making it a perfect fit for my body type without compromising on the style or comfort.
One of my favourite aspects of this Fundamental T-Shirt is its unique dyeing technique. The Nautical Navy hue of my tee came with a distinct finish, giving it a bespoke feel and making the garment truly one-of-a-kind.
Despite its higher price point of $58, the blend of features, the comfort it provides, and its durability make it a worthy investment. To anyone looking for a t-shirt that effortlessly combines technology with style and comfort, I would wholeheartedly recommend lululemon's Fundamental T-Shirt. It's more than just a piece of clothing; it's a lifestyle choice, and one that I don't regret making.
Visit the lululemon website here to shop now.