Leading a revolution in the world of coffee, Alpaca Coffee is redefining the consumer experience by merging sustainability, direct trade, and inclusivity into its core business model. As it reinvents the coffee wheel, the company leaves a minimal ecological footprint, thereby earning its stripes in the realm of environmental stewardship.
Alpaca Coffee
Alpaca Coffee's relentless pursuit of sustainability is reflected in its commitment to employ only 100% compostable and plastic-free packaging, emphasizing its mission to minimize environmental impact. Alongside this, the brand has dedicated 1% of its profits to championing environmental causes, reaffirming its commitment to safeguard our planet.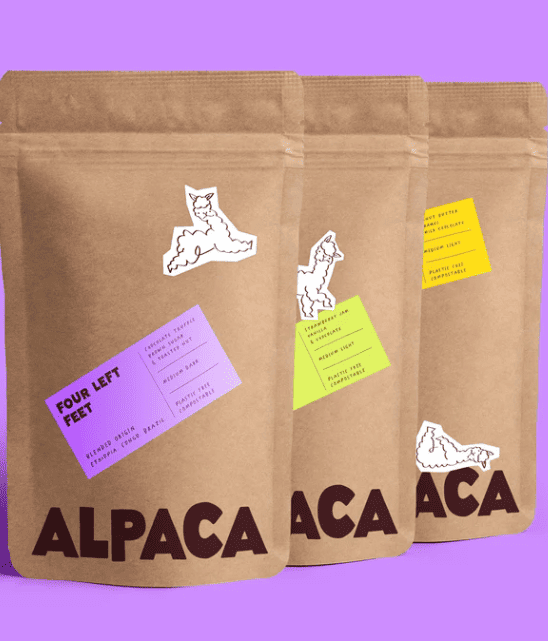 Exemplifying fairness in trade, Alpaca Coffee deals directly with coffee growers, thus eliminating middlemen in the supply chain. This transparent approach ensures that payments to farmers are well above Fairtrade standards, and guarantees 100% traceability of their coffee. This means that consumers are always assured of the finest, ethically-sourced coffee in their cup.
Alpaca Coffee embodies inclusivity, firmly standing by the belief that the joy of savouring exceptional coffee should not be exclusive but rather a shared pleasure. The company is committed to breaking the stereotype that specialty coffee is just for the trendy dwellers of East London, aiming to make it universally accessible.
The brand also champions responsible disposal of its packaging. The compostable packaging can be conveniently torn and tossed into the compost bin, thus eliminating any chance of harmful micro-plastics polluting our oceans. Consumers can enjoy their coffee, knowing they're part of a positive environmental movement.
Alpaca Coffee has gone an extra mile in environmental conservation, working with certified projects to neutralise the carbon footprint of their coffee. The brand leaves no stone unturned in ensuring their coffee is an embodiment of the positive change they want to see in the world, from advocating for fair wages to thorough vetting of their suppliers and partners.
Alpaca Coffee Discount Code
In a celebration of its accomplishments, Alpaca Coffee invites everyone to enjoy a 15% discount with the use of the Alpaca Coffee Discount Code GYMFLUENCERSAGENCY at checkout.
As you brew your next cup of Alpaca Coffee and tune into your favourite Attenborough series, take a moment to appreciate the efforts of a brand that's committed to making not only its coffee but also the world a better, more sustainable place.