Black Friday is here November 26th and the Eatlean team have been working hard to make sure you can get their top quality products for a whopping 25% off. That's right 25% off everything for one day only on the Eatlean website.
Here at Gymfluencers we often find the sales given on this mammoth shopping day are often confusing or riddled with terms and conditions but not this time. Go onto Eatlean, fill up your basket with everything you want and a 25% discount will be applied…AWESOME!
We are not just here to tell you about the sale but to also tell you about 3 top products you should try. These have been carefully (ok sometimes not so carefully when smothering the spreadable cheese on toast at 2am in the morning when full of beer, tequila and regret) and thoroughly reviewed so you can get the max out of the Eatlean 25% off Black Friday Sale.
Product 1: Eatlean Spreadable Cheese (150g)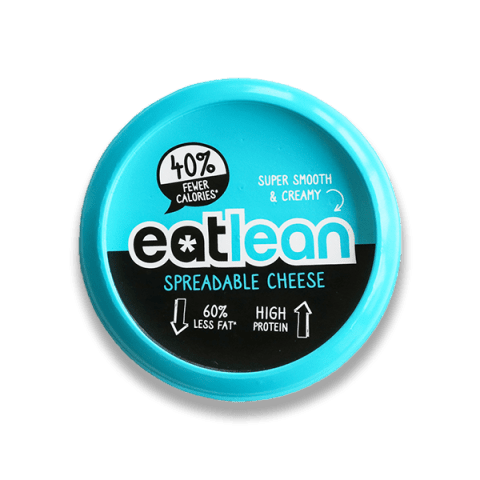 By far the product from Eatlean that I have personally eaten the most of is their spreadable cheese which is not just great on toast but even more fantastic when added to warm pasta. It gives that indulgent, creamy texture which makes you feel like you are eating something really naughty. Not so naughty is the fact that this spreadable cheese has 40% less calories, 60% less fat and higher protein that it's rivals. That means you can make your pasta or meal extra delicious without feeling so guilty.

Being the Gold Winner of the 2019 international cheese awards in the "Cheese for health benefits (non-hard)", it's not just us who loves this product. It's even 5 star rated by 165 of their very on webstore customers.
Nutritional Facts:
| Typical Values | per 100g | per 25g |
| --- | --- | --- |
| Energy | 582kJ/138kcal | 146kJ/35kcal |
| Protein | 17g | 4.3g |
| Fat | 5.8g | 1.5g |
| of which saturates | 3.1g | 0.8g |
| Carbohydrates | 4.0g | 1.0g |
| of which sugars | 1.9g | 0.5g |
| Fibre | <0.5g | <0.5g |
| Salt | 1.6g | 0.4g |
| Calcium | 500mg | 125mg |
Product 2: Eatlean Zero Calorie Syrup
If you don't already use zero calorie syrups and share in the joy of saying out loud "0 calories, 0 calories, 0 calories" as you squirt it into your porridge then you are truly missing out. Luckily with the Eatlean 25% off site wide Black Friday sale you can finally try it and take advantage of all their flavours on offer witch are Maple Syrup, Salted Caramel, Chocolate and Blueberry. Zero calories, zero sugar, zero fat and 100% flavour is their tag line and they ain't wrong. Not just good for porridge these make a delicious addition to ice cream and any sweet treat.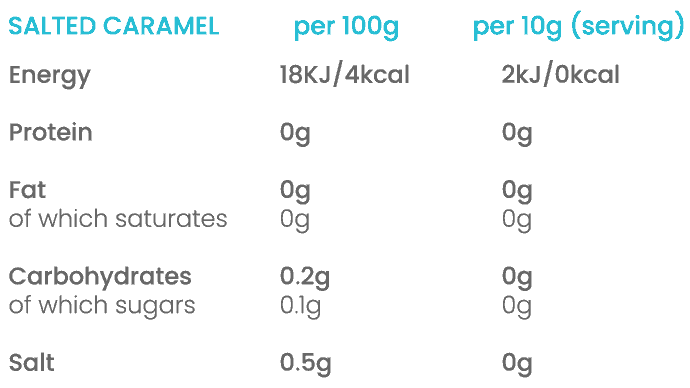 The stand out flavour for us is the salted caramel. It tastes natural, has that sweet hit and we even poured a bit into our morning latte which worked really well.
Product 3: Eatlean Cheese Hamper
OK this is greedy but if you are going to take advantage of a sale then you might as well do it properly. Eatlean offer cheese hampers where you get to try a bit of everything they offer at an already unbeatable price. Take off the Black Friday 25% off deal and you are left with this giant hamper for just £15. Included in the Eatlean tasty cheese hamper is 1XEatlean block, 1XEatlean smoked block, 1XEatlean tasty block, 1XEatlean tasty slices, 1X spreadable tub, 1X snack bars and 1X grated. The only negative of this deal is that you will likely eat it all before the weekend is over.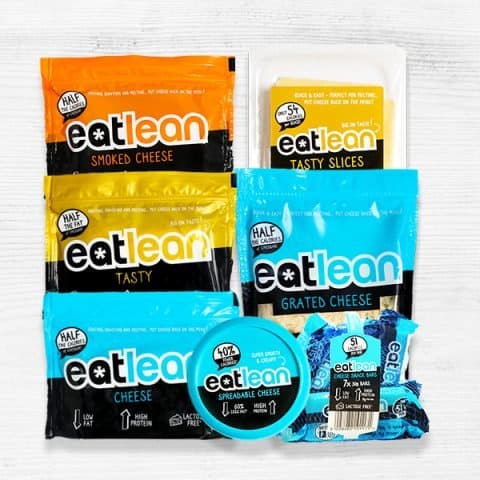 Included in this hamper are 3X2019 international cheese award winners:
GOLD Spreadable for 'Cheese with Health Benefit (non- hard)'
GOLD Original block, grated and snack bars for 'Low Fat Cheese'
SILVER Smoked block for 'Low Fat Cheese'
As for nutritional facts you can find all of these on the Eatlean Website but the same ethos continues with it being high protein, low fat, low calories, zero carb, lactose free, gluten free and 100% tasty!
For more discounts please view the Gymfluencers page Here. Happy shoppping!
If you're interested in eating clean, you should also check out this post: Why I Quit Meal Prep For Green Chef