Popular food and supplement brand, MyProtein has recently launched a new line of ice cream flavours sold exclusively at Iceland. The new range of ice cream flavours features a variety of unique and exciting flavours, including salted caramel, chocolate, and vanilla, with their calorie content ranging from 99-106 kcal per 1/3 tub.
My Protein Ice Cream is made with high-quality ingredients and is free from artificial sweeteners, making it a healthier alternative to traditional ice cream. Also, each portion of ice cream contains 10g of protein, perfect for those looking to maintain a healthy lifestyle without compromising on taste and quality.
The tasty MyProtein Vanilla Ice Cream only has 99 calories per 1/3 of the tub and boasts 10.9g of protein. Similarly, a third of the MyProtein Chocolate Ice Cream tub contains 103 calories and 10.5g of protein. A third of the MyProtein Salted Caramel Ice Cream tub has 106 calories and 10g of protein.
According to Iceland's Group Buying Director, Andrew Staniland, the company was on the lookout for innovative products for its customers. MyProtein Iceland's exclusive products were a hit, so it only made sense to introduce a dessert that wasn't just packed with nutrients but also indulge-worthy. The introduction of MyProtein dessert will undoubtedly be a favourite among fitness enthusiasts with a sweet tooth, especially during the summer months.

The MyProtein Ice Cream launch comes shortly after the brand launched nutritional pre-prepared meals, also available exclusively at Iceland. Some popular meals on the menu include
Myprotein Seasoned Chicken Skewers with 150kcal and 29.9g protein at £6.00, 4pk
Myprotein Chicken Tikka (350g) with 34.6g protein and 320kcal at £4.00
Myprotein Jerk Chicken with Mango (500g) with 34.4g protein and 589kcal at £4.75
Myprotein Halloumi Veggie Breakfast (400g) with 19.5g protein and 316kcal at £4.00
Myprotein Meat Feast Pasta (550g) with 61.0g protein and 633kcal at £4.75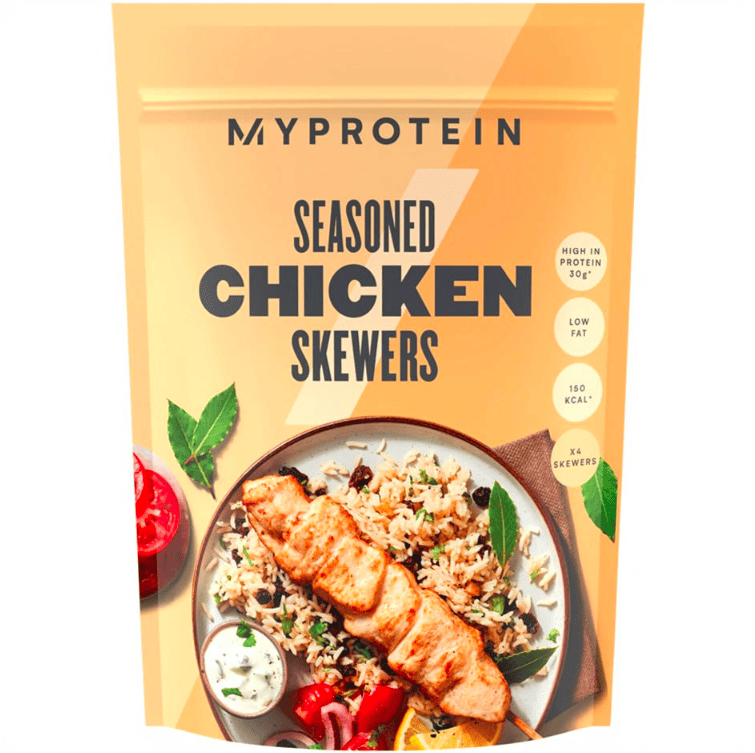 The collaboration between MyProtein and Iceland is an exciting development for both companies and will surely be a hit with ice cream lovers worldwide. You can purchase the new MyProtein Ice Creams at The Food Warehouse and Iceland from the 27th of June. They are available online and in-store for £4.00, and you can also get three flavours for £10 in Iceland's multibuy offer. Visit the Iceland website here to shop now.