In today's booming market for non-alcoholic beverages, one brand is seizing the spotlight and setting the bar incredibly high: Lucky Saint. Boasting a 5-star rating on Trustpilot and proudly wearing the crown as the top-rated alcohol-free beer, it's making waves and turning heads.
Discover Superior Taste with a Citrus Twist Lucky Saint is rewriting the rulebook of classic lagers. With a refreshing zest combined with a citrus hop finish, every sip is a journey into unparalleled taste and aroma.
Natural Goodness in Every Bottle What's the secret behind its sterling reputation? Four pure ingredients: Pilsner Malt, Hallertau Hops, Spring Water, and Classic Lager Yeast. No additives. No artificial flavourings. Just a sincere commitment to crafting the most authentic beer experience.
German Roots, Global Applause Deep in Germany's Hallertau region, a hop-growing haven, Lucky Saint sources its unique blend of classic and modern hops. Pair this with the locally-grown barley from Pilsen, and you get a beer that's golden, with a delicate balance of toasted bread notes.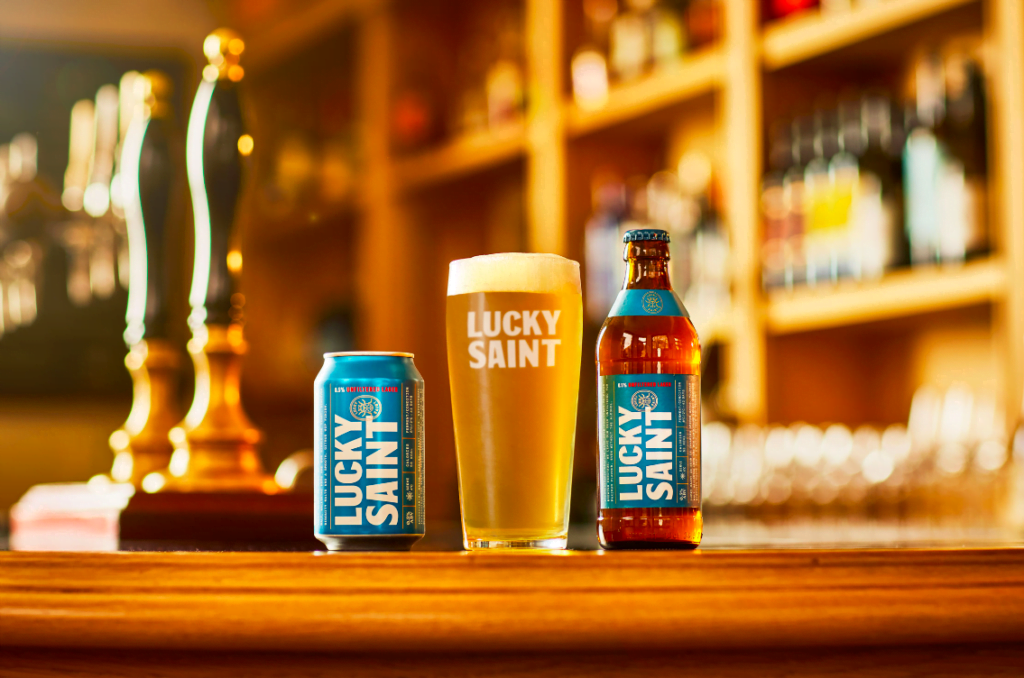 The beverage is further enhanced with Bavarian spring water and signature German lager yeast, delivering a crisp finish that dances between biscuity malts and sharp hop bitterness.
A Brew Worth the Wait Perfection is a marathon, not a sprint. For Lucky Saint, this marathon lasts six weeks. This methodical approach results in an unfiltered beer, rich in flavour and body. The final touch? A delicate vacuum distillation process, ensuring that while the alcohol is gone, the intricate flavours remain.
A Deal Not to Miss! Here's where things get even more exciting. For a limited time, Lucky Saint is offering an exclusive promotion. Dive into the world of superior alcohol-free beer with a 20% discount using the discount code GYM20. It's more than just a purchase; it's an invitation into a community that values taste, tradition, and quality.
With its blend of fresh citrusy German hops, toasty Pilsner malts, and the soft aroma of fresh bread from the grain, Lucky Saint is more than just a beverage; it's an experience. And with the current promotion, it's an experience within reach.
Grab your bottle here, use that code, and elevate your non-alcoholic beer journey today!