So I must admit I was the wrong person to send doughnuts to. I am not a huge fan typically and find them all a bit too sickly so when a sample box of Kinetic Kitchen treats arrived I was never going to be an easy sell…or at least that's what I thought.
Kinetic Kitchen
Gluten-free, organic, sustainable, and refined sugar-free is everything the brand boasts. Created by founder Harry he set out on a mission to give the body the fuel it needed and to let those suffering from Diabetes and certain intolerances the chance to enjoy delicious food without the debilitating repercussions.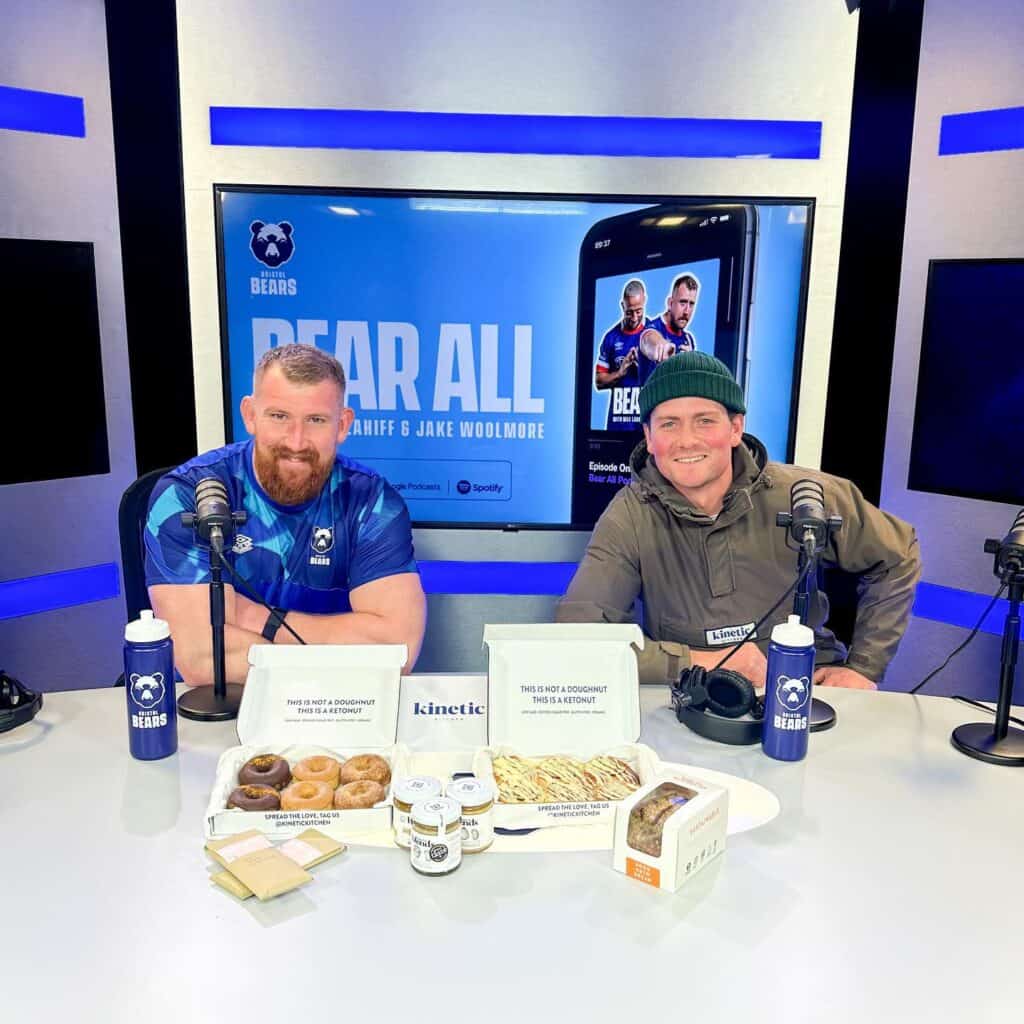 Kinetic Kitchen doughnuts are what they are best known for. Available in delicious flavours including Original, Karamel, Chocolate Orange, Pecan butter, White Chock & Rasp (vegan), and Chok Hazelnut (vegan). In terms of macros, each flavour does differ with the original having a breakdown of 178kcal, 16.4g of fat, 7g protein, and 1.3g carbs (0.3g of which sugars). I know exactly what you are thinking right now… you can buy them Here.
The kicker here is not just the delicious doughnuts and friendly macros but Kinetic Kitchen now also offers a wider range of goodies including:
Almond Nut Butter
Brioche Loaf
Doughnuts
Cinnamon rolls
Brownies
Hazelnut Nut Butter
Coffee
Vegan Loaf
Pecan Nut Butter
Merchandise
It's your one-stop shop for all of your Keto needs!
Kinetic Keto Pick N Mix KETOnut Box
So I was sent all of the flavours to try and the first thing I noticed was just how damn delicious they looked. If you are thinking of treating yourself then you definitely should but one thing I will be 100% doing is making Kinetic Kitchen my new go-to gifting provider. Imagine sending someone a box of these… WOW!
They come beautifully presented and smell divine. With a little skepticism, I picked the first one up and noticed how different the texture and toppings were vs the likes of Krispy Kreme. They are slightly denser and the topping is less wet. I grabbed the Karamel one first and wow these things although slightly heavier than the norm are incredibly soft, light, and airy to eat. I was absolutely blown away by the taste and how morish they were. The big win for me here was they were perfectly sweet which for me means not very! You taste the doughnut and the toppings without being overwhelmed by that sickly sugar taste.
Typically I wasn't going to wait for one per day so I had half of each during this first sitting and the big winners for me were Chok Hazelnut (didn't even know it was vegan until writing this) and Chocolate Orange. The chef needs a pay rise as these flavours were absolutely on point each and every time. I specifically enjoyed the slightly hard crunchy Chok toppings going into the super soft dreamy doughnuts themselves.
Who Should Eat Them?
Although these were made to solve a problem… those wanting a Keto diet and diabetics these are for everyone. It's a macro-friendly treat that will completely revolutionise snack time. One of these with a coffee at 11 am… count me in! Gifting is the big win here! I don't think I will ever send anything as a present other than these now. Takes 30 seconds to order and job done. Who wouldn't love a KETOnut showing up at their door?
Let's talk price. A box of 6 will cost £24 which works out to be £4 per KETOnut vs a typical Krispy Kreme 6 pack costing £14.95 (£2.49 per doughnut) is a more expensive option but the products are completely different. It's like comparing a protein shake to a glass of milk. Kinetic Kitchen was launched to provide a product for a reason and for it to the be tastiest it could possibly be and they achieved this.
Where To Buy
The best way to order is via the Kinetic Kitchen website Here but you can also now find a range of their delicious treats at physical locations in or near London including multiple Better Food shops!