MYOBAND were put on the map when Eddie Hall was their sponsored athlete for almost 3 years as he made sure his intra workout protein juice was poured at the beginning of each and every VLOG episode that he released. As a user of MYOBAND Oblivion also for years I had to then try out this new recovery and energy drink 'Panther' as soon as I could.
Reviewing MYOBAND Panther Juice it was pretty simple to get hold of, £40 for a 1KG tub (40 servings) delivered to me the next day by Royal Mail. The packaging in their usual black tubs with an eye catching purple and green design on the front. Panther was designed to help fuel workouts, clamp down on muscle catabolism and to help recovery from the moment your workout ends. It is packed with hydrolysed casein and a few other top ingredients.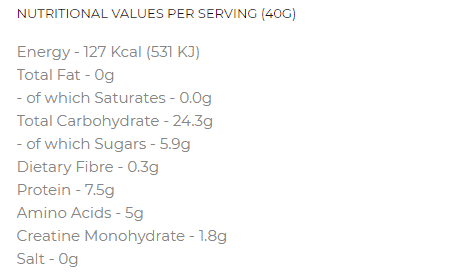 This drink is not a regular protein shake it's more like a refreshing juice drink, similar to Oblivion. It contains 24g of cabs and 16g of protein per serving with 0g of fat. Their special ingredient list and method of taking ensures rapid absorption and is also packed with amino acids which is what helps aids your recovery.