The journey to becoming a successful online fitness coach requires more than just a deep understanding of fitness principles and a knack for motivation. In this digital age, a robust arsenal of tools can make the difference between an average coach and an exceptional one. So, if you're ready to take your business to the next level, welcome to your ultimate online coach starter pack, featuring the game-changing app, NeoFitHub.
Tip 1: Build Your Brand
First impressions matter, and in the online world, your brand is that first impression. From your website and social media profiles to your logo and your app, everything should tell a consistent and compelling story about who you are, what you stand for, and what you offer.
Here's where NeoFitHub can give you an edge. With their custom app service, you provide your business name and branding, and voila, you have your very own app in the App Store. A personalized app not only makes you look more professional but also sets you apart from the competition. It provides a seamless and unique experience for your clients, making them feel truly cared for.
Tip 2: Streamline Your Workflows
Efficiency is the bedrock of any successful online business. As a coach, you may find yourself juggling numerous apps for various tasks – from Zoom for client check-ins to MyFitnessPal for meal tracking and more.
NeoFitHub acts as your digital hub, integrating all aspects of your business in one place. Its expansive library of nearly 1,500 exercises enables you to create customized workout plans for your clients effortlessly. Additionally, it lets you track clients' nutrition with a catalog of over 3 million food records. Even your pre-existing workout and meal plan templates can be uploaded to the app, making the transition smoother.
Client check-ins can also be handled within NeoFitHub with custom forms, keeping your interactions focused and efficient. All these features make your workflows more streamlined, allowing you to serve your clients better while saving valuable time.
Tip 3: Nurture Relationships
Building strong relationships is crucial in the online coaching world. Clients need to feel seen, heard, and appreciated. Always be there for them, not only in their fitness journey but as a source of motivation and support in their lives.
NeoFitHub can be instrumental in fostering these relationships. By keeping all your interactions with clients within the app, you maintain a clean, organized record of their journey. You can track their progress, understand their challenges, and offer personalized advice, making each client feel valued.

Tip 4: Continuous Learning
The world of fitness is dynamic, with new research, techniques, and theories emerging regularly. As an online coach, it's essential to stay updated and keep learning. Engage in continuous professional development through fitness certifications, webinars, online courses, and by reading recent studies.
Tip 5: Money Matters
As an online coach, you're not only managing fitness but also your business's financial health. NeoFitHub is integrated with popular payment gateways, Stripe and Paypal, making transactions secure and convenient. By collecting monthly payments through the app, you avoid the hassle of individual invoices, making your financial management more efficient.
Tip 6: Leverage Technology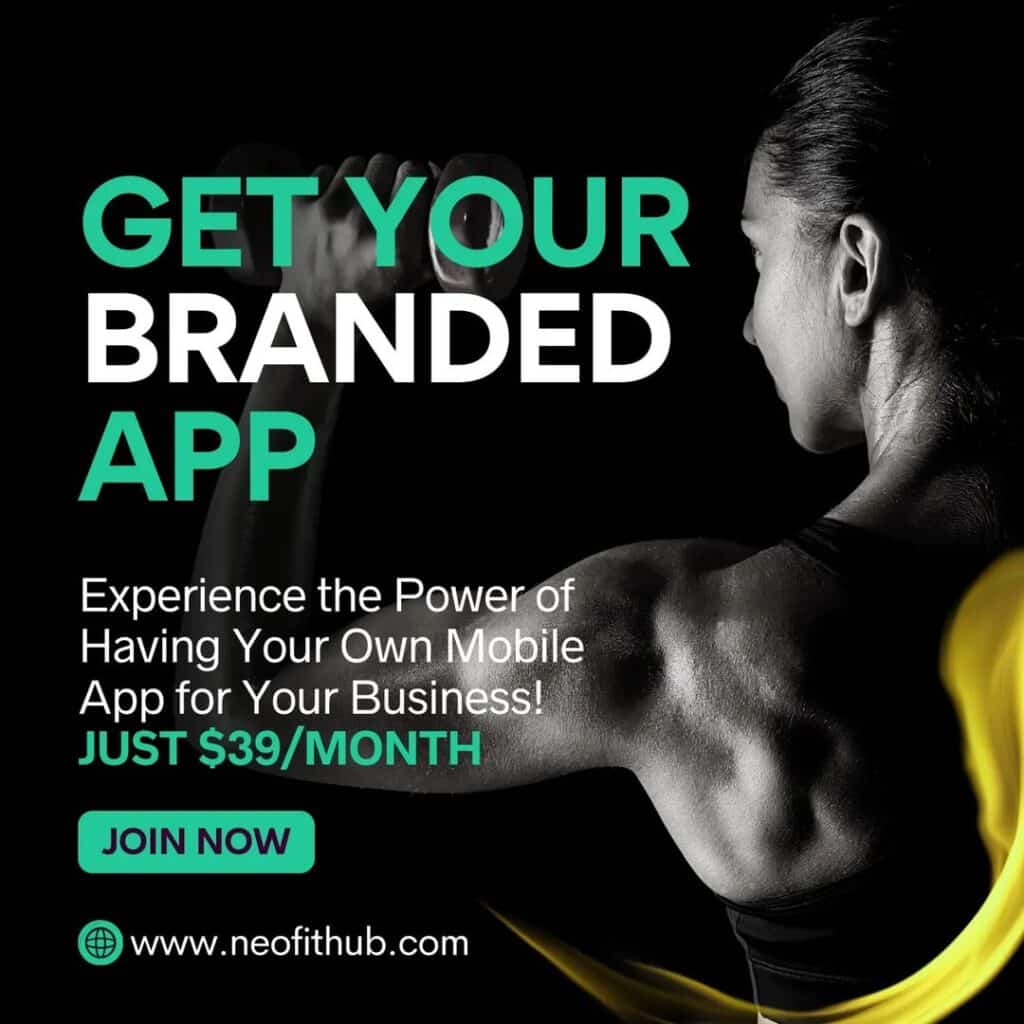 Being a tech-savvy coach goes a long way in managing an online fitness business. Embrace technology to automate tasks, engage with clients, and market your services. NeoFitHub is a shining example of how technology can simplify an online coach's life, merging all crucial elements of your business in a single, user-friendly app.
Tip 7: Balance Personal and Professional Life
The lines can blur when you work online, making it important to establish boundaries. Allocate specific hours for client interaction, content creation, learning, and relaxation. Remember, a burnt-out coach can't help others effectively.
Embarking on your journey as an online fitness coach might seem daunting, but the right tools and strategies can significantly lighten your load. With NeoFitHub as a part of your starter pack, managing your business becomes simpler, more efficient, and more enjoyable. So embrace this digital revolution, equip yourself with NeoFitHub, and watch your business soar to new heights.
Visit the website here to get started.