Experience a new level of wellness at Ramside Spa & Gym, a destination that redefines traditional gym and spa experiences. With top-of-the-line facilities and personalized services, Ramside offers more than just a place to exercise; it provides a comprehensive journey towards improved health and well-being.
Ramside Spa & Gym boasts a state-of-the-art fitness suite, fully stocked with Life Fitness cardio vascular and strength machines, and a well-equipped free weights area. The addition of the innovative Speedflex HIIT equipment further enriches the workout experience, both for independent training and personal training sessions.
What to Expect from Ramside Spa and Gym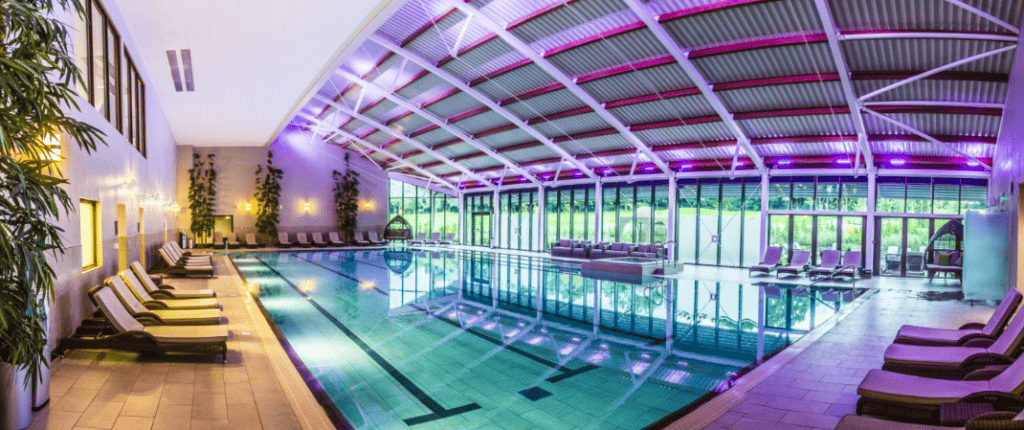 Going beyond the conventional, Ramside Spa & Gym does away with standard inductions. Instead, every new member is privy to a unique 1:1 session, during which their physical condition is thoroughly assessed. Based on this, bespoke programmes are created, effectively supporting members to reach their personal fitness objectives.
The spacious studio at Ramside hosts over 50 diverse classes per week, catering to all abilities and fitness levels. With the best instructors in the region leading classes that combine fitness with fun, staying motivated is no longer a challenge but an enjoyable part of the journey.
To further aid members in achieving their fitness goals, experienced personal trainers are on hand. Whether it's weight loss, muscle building, or improving general fitness, they provide tailored training programs, guiding members every step of the way.

Personal Training options:
45-minute session: Single session at £30, pack of 5 sessions at £135, pack of 10 sessions at £250.
60-minute session: Single session at £40, pack of 5 sessions at £185, pack of 10 sessions at £350.
Note that full payment is required upfront for all personal training sessions. Course sessions expire 20 weeks from the date of purchase and must be completed within this time.
Ramside Spa & Gym's robust product offering complements its service portfolio. MyZone heart rate monitors allow members to track their heart rate, workout effort, and calories burnt, making fitness tracking easy and enjoyable. In addition, Natural Nutrients supplements, sourced locally and containing all-natural ingredients, support members' nutritional needs.
Conclusion
Situated at Carrville, Durham, DH1 1TD, Ramside Spa & Gym invites everyone to partake in a wellness journey that's not just about fitness, but also about nurturing a healthier lifestyle in a motivating, supportive, and personalized environment.
Next, check out our post on gyms in Durham, like Result Fitness Durham and PureGym Durham.