A groundbreaking technological development has hit the United Kingdom's health and fitness industry this week as 'SmartTech' gym equipment, combining artificial intelligence and innovative digital technology, makes its debut.
SmartTech, a pioneering UK-based company, has introduced a new line of gym equipment that is set to redefine the way people exercise and track their progress. The equipment features an AI-powered interface that provides real-time feedback, personalised workout recommendations, and comprehensive fitness tracking.
Paving the Way for Smarter Health
The novel concept of 'intelligent' gym equipment is expected to streamline the fitness experience by eliminating the need for manual data input to monitor progress, an aspect of fitness tracking that has long been a point of frustration for gym-goers. SmartTech's equipment includes treadmills, exercise bikes, strength training equipment, and more, all of which can adapt to the user's fitness level and goals to provide personalised workouts.

Sarah Bolton, a fitness enthusiast who had the opportunity to test the equipment, said, "The real-time feedback is remarkable. It's like having a personal trainer with you at all times, but without the high costs. It's definitely motivating me to hit the gym more often."
Health and fitness experts are touting the advent of this technology as a game-changer for the industry. Dr. Rebecca Lawson, a leading sports scientist at the University of Birmingham, explained, "We've seen technology permeate every aspect of our lives, and it's about time we see it revolutionise fitness. The AI-based personalised recommendations can be a major step forward for those looking to improve their fitness levels efficiently and safely."
Furthermore, SmartTech's equipment features a unique health monitoring system that can alert users to potential health risks, such as elevated heart rate or irregular breathing patterns. This safety feature is expected to provide an extra layer of security for users, especially for older adults or those with underlying health conditions.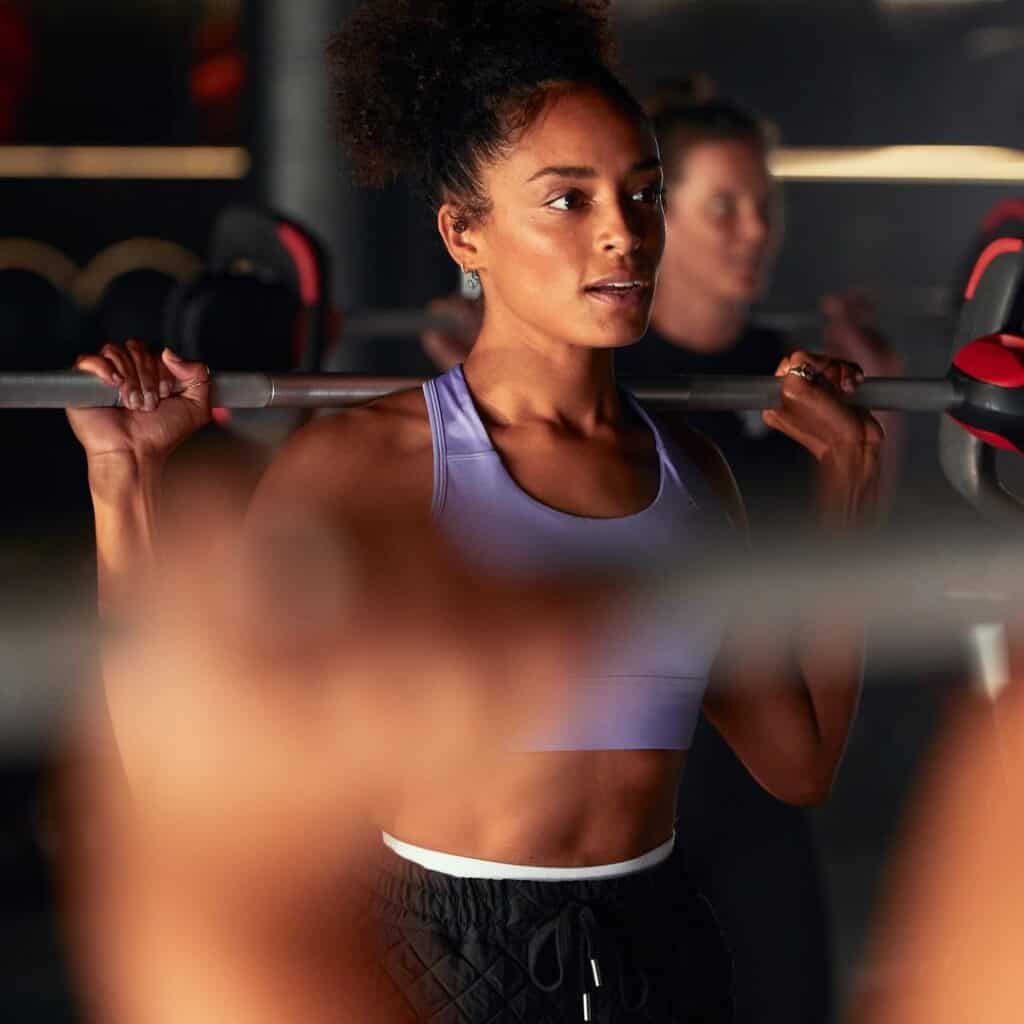 The introduction of SmartTech's equipment comes at a time when the UK's health and fitness sector has been growing steadily. Amidst the COVID-19 pandemic, more people have turned to fitness activities as a means to cope with stress and maintain a healthy lifestyle. The new equipment could potentially further drive this trend by making exercise more accessible, personalised, and enjoyable.
Conclusion
SmartTech plans to roll out their innovative equipment in select gyms across the UK starting next month. Given the positive feedback and industry support thus far, it is anticipated that their technology could soon become a staple in gyms and health clubs across the nation and, potentially, around the world.
Next, check out our posts on 5 Must Have Gym Accessories For Women  and Withdean Gym review