Even if you're holding off on saying the C-word until December 1, the festive season is all but upon us.
Soon, everywhere you turn there'll be Christmas trees and hideous jumpers with jokes that are only vaguely funny. You might not be ready, but your present list should be – the sooner, the merrier!
But we get it, choosing the perfect Christmas gift for your nearest and dearest can be a tricky obstacle, especially when they're no longer children who pester you for months with lists. I mean, they're literally spelling it out for you.
There are few folks as challenging to shop for as gym girls. What do you get someone who spends all their time training? And no, it's not another protein shaker; chances are, they still have the one you gifted them last Christmas.
If you're on a mission to infiltrate the mind of a gym girl to complete your Christmas shopping, allow us to lend a helping hand. Here are our top five gift ideas, complete with a sprinkle of discount codes for that extra dose of festive cheer.
WalkingPad P1 Folding Treadmill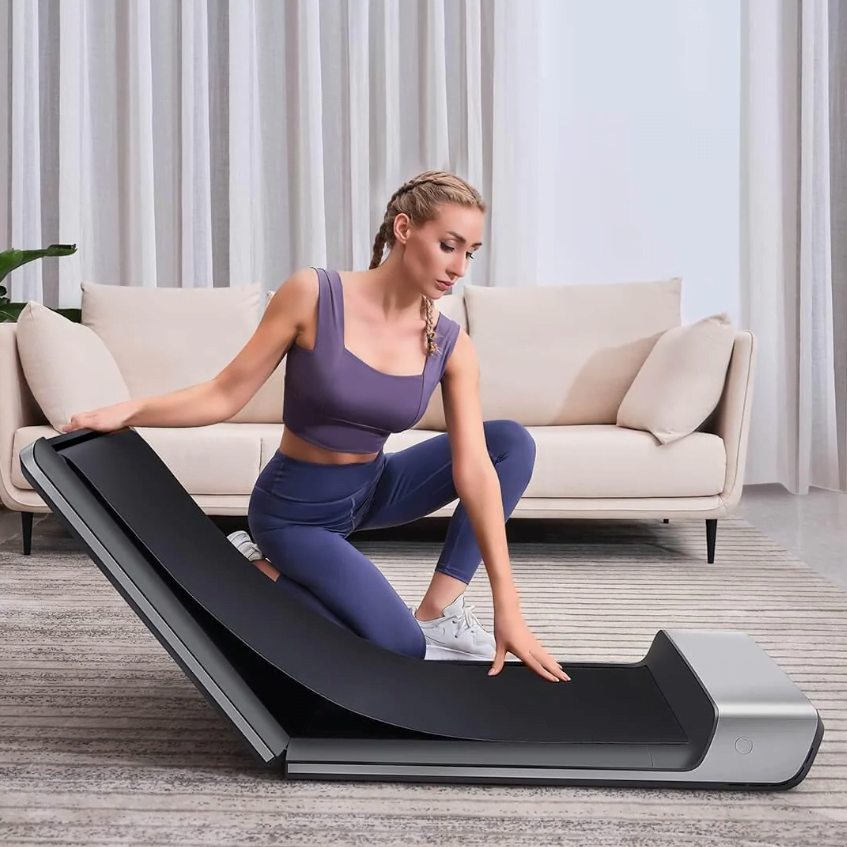 This one is crying out for a 'Step Into Christmas' pun, but we'll spare you the Elton John jokes for now. Gift the professional woman in your life the ultimate freedom this holiday season.
Meet the WalkingPad treadmill – a perfect match for standing desks. Crafted with minimalism in mind, it effortlessly slides under your desk, allowing you to stretch your legs without missing a beat.
With a top speed of 3.72mph, find the fat-burning sweet spot while staying focused on your tasks. When you're finished, fold it away for easy storage.
The cherry on top? It arrives fully assembled, making sure it won't be one of those Christmas gifts left in its box for months, untouched.
Gymfluencers users can snag the WalkingPad for just £379, a fantastic £70 less than the standard retail price, simply by using the discount code GYMFLUENCERSAGENCY at checkout. Visit the website here now to shop.
Grenade Protein Bar Advent Calendar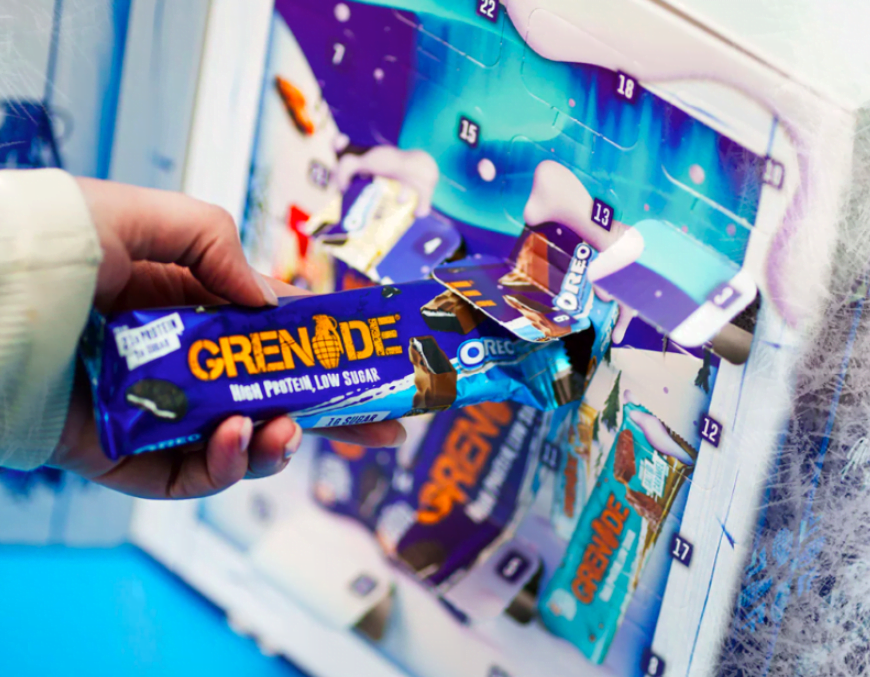 For gym lovers, nothing sparks the festive spirit like Grenade's annual anabolic advent calendar. Instead of chocolate, nestled behind every window you'll find one of the brand's famous Carb Killa bars.
After all, why settle for chocolate when you can unwrap the gift of gains?
While you might encounter the same bar more than once among the 24 windows, with flavours like Chocolate Chip Salted Caramel, White Chocolate Salted Peanut, and the authentic Oreo x Grenade crossover bars, variety is hardly an issue.
At just £55, these bars are a steal compared to regular retail prices. Plus, the added joy of opening a window each morning brings a nostalgic touch as we count down to Christmas. Visit the website here now to shop
Ulike Sapphire Air3 IPL Hair Removal Handset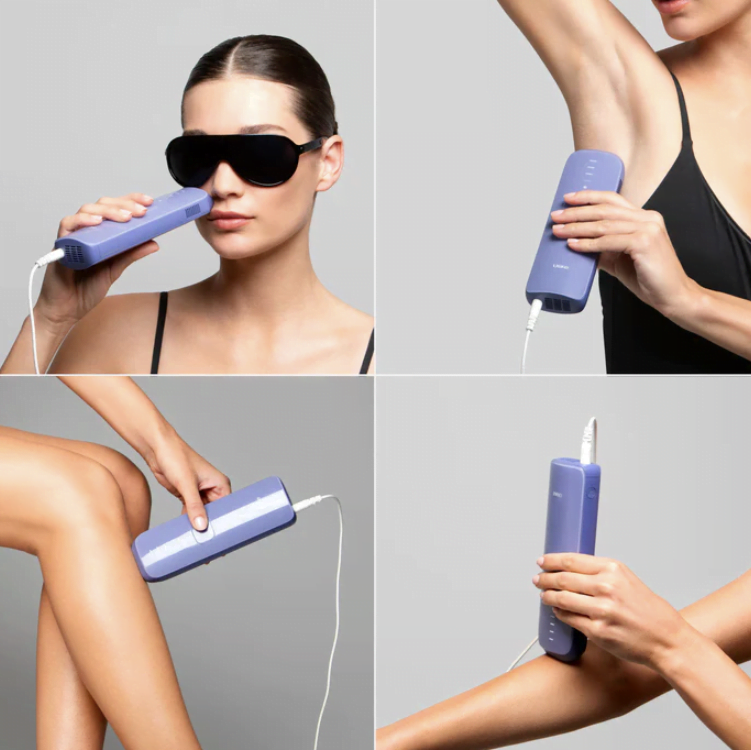 The Ulike hair removal device isn't just a beauty tool; it's the key to elevated confidence. Embracing the 'look good, feel good' mantra isn't just bro science – it's a genuine game-changer.
Striding into the gym, smooth and hair-free, not only ensures a workout free from irritation but also adds that extra boost of confidence.
With the promise of permanent hair removal in 90 days, say goodbye to the hassle of last-minute dry shaves that can leave your skin feeling butchered before you head out the door.
Unlock savings with our exclusive £100 off Ulike IPL Ice-Cooling Hair Removal! Use Discount Code GF100 to snag the Ulike Sapphire Air3 for just £219. Visit the website here now to shop.

Lumi Therapy Recovery Pod Max
Why go all the way to the beach for a bone-chilling traditional Christmas day swim when you could just jump in the Lumi Recovery Pod Max?
Cold water therapy isn't a new phenomenon, but Lumi has refined and perfected the process so you can maximise its potential.
The Recovery Pod Max is portable, space-efficient, and trusted by top athletes such as Tommy Fury. Use our discount code JONO for a festive 15% off. Visit the website here now to shop
Built For Athletes Backpack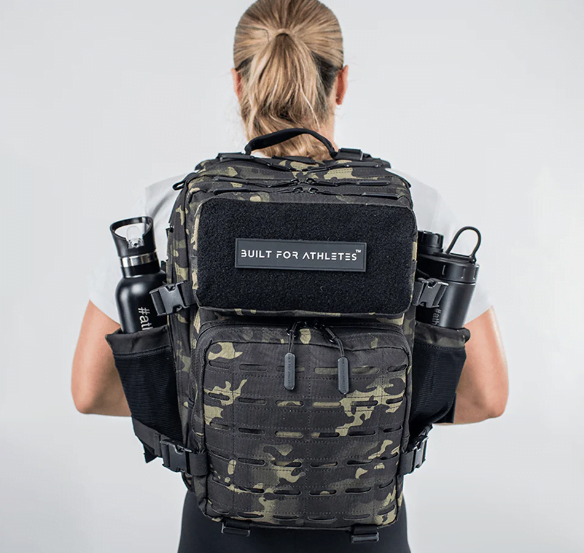 The Built For Athletes Backpack is a blend byproduct of functionality and innovation, meticulously designed to cater to the needs of the modern athlete.
Engineered with durability in mind, its rugged construction ensures it can withstand the demands of an active lifestyle. Multiple compartments provide organised storage for everything from gym essentials to tech gadgets, keeping your gear easily accessible.
With dedicated pockets for water bottles, a ventilated shoe compartment, and a reinforced laptop sleeve, this backpack seamlessly transitions from the gym to daily life.
The ergonomic design prioritises comfort, featuring padded straps and a back panel for a snug fit during extended wear.
The Built For Athletes Backpack isn't just a bag; it's a reliable companion for those who prioritise performance and style in every aspect of their journey.
We get it, Christmas shopping is expensive. Save yourself some money and use our discount code – GYMFLUENCE15 – for a cheerful 15% off. Visit the website here now to shop.