Christmas is right around the corner, and what better way to spread the holiday cheer than by giving the gift of gains and wellness to your gym-obsessed friends and family?
Whether they're a seasoned pro or just starting their fitness journey, we've got you covered with the best protein presents and wellness must-haves that they'll love to find underneath the Christmas tree.
The Snaffling Pig Pork Crackling Advent Calendar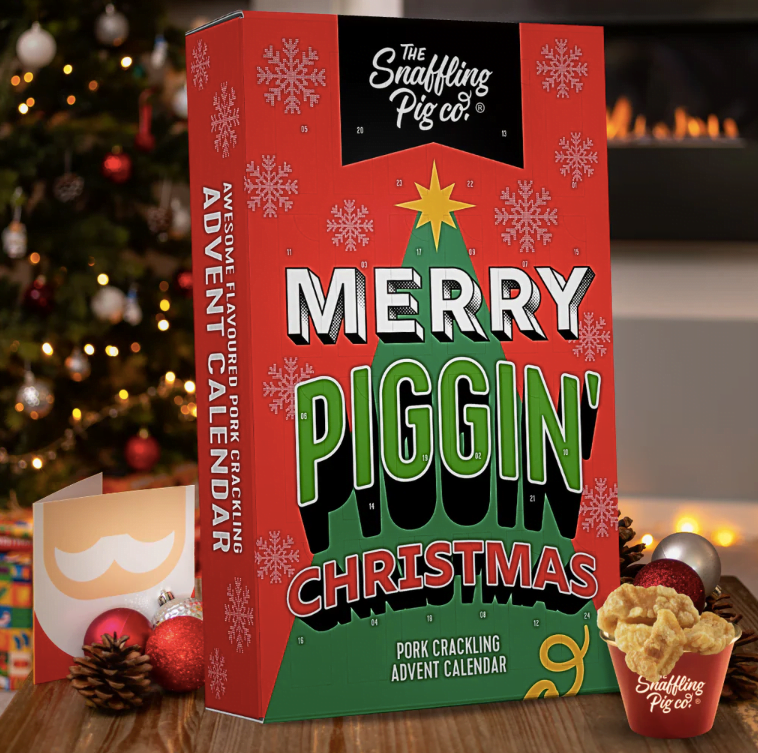 Let's kick things off with a twist on the classic Christmas countdown – The Snaffling Pig Pork Crackling Advent Calendar.
Now this isn't your typical chocolate-filled calendar, but it's a fantastic alternative for anyone who wants to maintain their protein intake while indulging in some festive fun.
Hiding behind the 24 doors are mini bags of pork crackling that are perfect for a savoury snack that'll help them on their way to hitting their protein goals in the run up to Christmas.
The pork crackling comes in a range of amazing flavours including Black Pepper, Low & Slow BBQ, and Pigs in Blankets. And if for some reason they can't manage to eat all the packets in December they don't have to worry, these bad boys are good until March 2024.
Grab a calendar quickly before they sell out, for just £21.95 from The Snaffling Pig website.
MyProtein Protein Snack Box
Next up, we have the MyProtein Snack Box – a treasure trove of protein-packed goodness!
This box is a fantastic gift idea for those who are always on the go and need a convenient way to pack in the protein they need to fuel their workouts and get those gains.
Inside the Snack Box is a selection of 10 delicious MyProtein snacks, including goodies like protein brownies, crispy layered protein bars, and protein wafers. It's like having a gym-friendly snack aisle at their fingertips!
It's also a great way to let them try the different protein-packed treats in the MyProtein range so they can find their faves.
And while you treat them to this lovely little gift, you can treat yourself to 38% off the price when you use our MyProtein discount code 'MYPGYM' at the online checkout. Shop here now.

MYOBAND Protein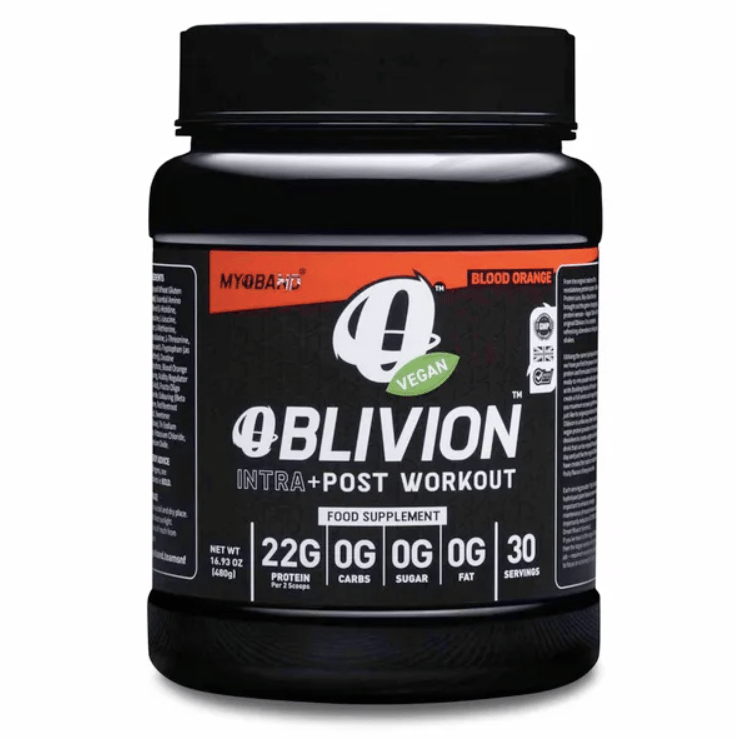 When it comes to upping your protein intake to build muscle and support recovery, a great-quality protein powder is no-brainer. And one brand that stands out to us here at Gymfluencers is MYOBAND.
So why not gift your favourite fitness fanatic a tub (or two) of their favourite MYOBAND protein powder.
With a great range of flavours and formulations to choose from, MYOBAND protein offers a tasty and convenient way to hit their daily protein target. Whether they prefer classic chocolate whey or a fruity protein juice, you'll be able to find something that's a bit of them.
And for a little extra bonus, you can save 10% off the presents you buy from them when you use our discount code GF10 at the online checkout. Shop here now.
TotalXP Protein Snacks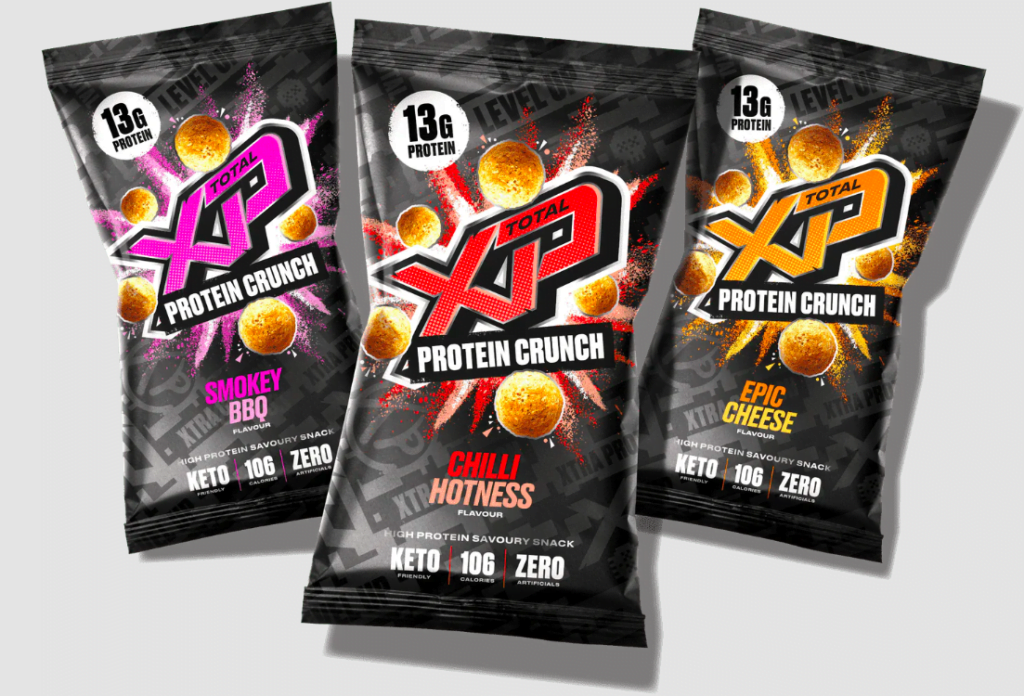 We all know how tough it can be to resist unhealthy snacks, especially during the festive season. Well that's where TotalXP protein snacks come to the rescue!
These protein-packed goodies are the perfect stocking stuffers for fitness lovers thanks to the magical combo of flavour, crunch, and protein.
Available in Epic Cheese, Smoky BBQ, and Chilli Hotness flavours, these crunchy, savoury balls are the perfect alternative to crisps, ideal to snack on any time of the day.
A Starter Pack would make an epic present for the protein-lover in your life, and you can get your hands on one for less with our exclusive discount code. Just pop in the code 'GF20' at the online checkout to save yourself 20% off your order. Shop here now.
Trainin' Day The Cup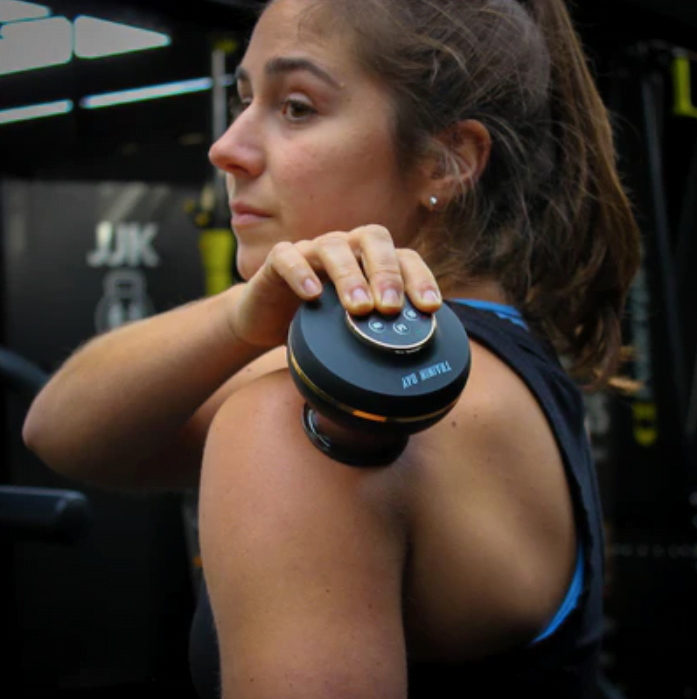 OK, you've got me. This isn't a protein present. But it is a must-have for anyone who loves training hard to build up their muscle mass.
See, when you're working hard in the gym you need a hardworking tool to help you recover quickly, and that's where The Cup comes in.
The Cup from Trainin' Day will really help them take their recovery up a notch. This nifty little device takes the idea of traditional cupping therapy and brings it bang up to date with modern technology.
The Cup uses suction compression and negative pressure to replicate deep tissue massage, increasing blood flow and removing toxins to speed up recovery after exercise. It also uses heat therapy and advanced vibrations to soothe those tired muscles.
Whether you get your loved one a single cup or a set, you can save 20% off your order when you use our discount code GF20 at the checkout. Shop here now.
Hux Health Bundle
Give them the gift of total health and wellbeing with this bundle of complete daily greens, sleep, and hydration supplements from Hux.
Hux is all about giving you the daily edge, and with this incredible bundle there'll be no stopping your fitness-focussed loved ones.
The complete daily greens Superfood Blend is a vanilla-flavoured powder that you mix with water to make the perfect drink to get your day off to an amazing start. With 13g of plant protein, 17 organic superfoods, vitamins A, B12, C, and D, as well as Magnesium, this potent blend helps support the immune system, improve gut health, boost recovery from exercise, and regulate hormones.
As if all that goodness wasn't enough you also get the Sleep supplement for an incredible, restful night's sleep, and 2 tubes of Hux Hydration for optimal hydration after a tough workout or a busy day with the Hux Health Bundle.
Get your hands on this fantastic gift for less with our Hux Health discount code which'll save you 20%. Just use the code 'GYMFLUENCERSAGENCY' when you place your order. Place your order here now.