UK bodybuilding fans listen up! There's a whole host of fantastic events taking place over the summer that are perfect for fuelling your motivation to hit the gym.
Take a look at our top 5 UK August bodybuilding events to attend that'll impress and inspire you!
1. IBFA A1 Classic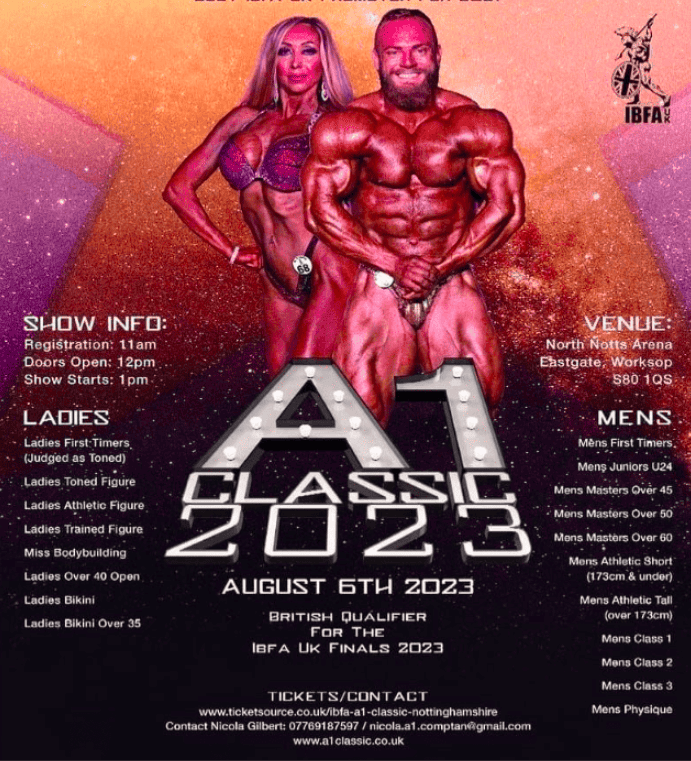 When: 5th August 2023
Where: North Notts Community Arena, Eastgate, Worksop
Catch the British qualifier for the IBFA UK finals 2023 on the 5th of August, where athletes from across the UK will be competing in a range of categories including Ladies Athletic Figure, Miss Bodybuilding, Mens Masters in a few age ranges, and Men's Physique.
Doors open at midday and the show starts at 1pm, for a full afternoon of bodybuilders of all levels showing the results of their hard work.
Find out more and get your tickets from the A1 Classic website.
2. FMC Miss Bikini Kent Classic
When: 6th August 2023
Where: The Avenue Theatre, Avenue of Remembrance, Sittingbourne
Kicking off at 8.30 with competitor registration at the venue, the Miss Bikini Kent Classic is FMC's first ever female only show and it is set to be an amazing event.
Expect a day of powerful women showing off their strength and celebrating the results of months of hard work to prepare for hitting that stage.
Grab your tickets now from the FMC official website.

3. GPO The Viking Classic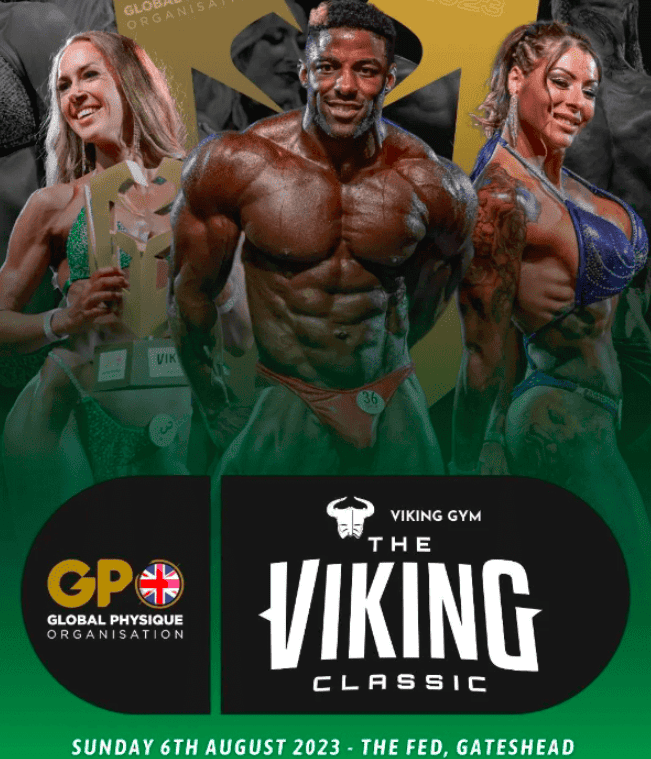 When: 6th August 2023
Where: The Fed, Lancaster Road, Dunston, Gateshead
Head to The Fed in Gateshead this August for the North East Championship 'The Viking Classic' event from GPO (Global Physique Organisation). One of Gateshead's most iconic venues, The Fed is the perfect location for this bodybuilding showcase.
The Viking Classic features a range of divisions including Men's Classic Physique Junior, Beginners, and Masters, and Women's Figure, Wellness, and Bodybuilding.
So to see what the bodybuilders of the North East have got to offer head to the GPO-UK website and get your tickets!
4. UKDFBA Northern Counties Championships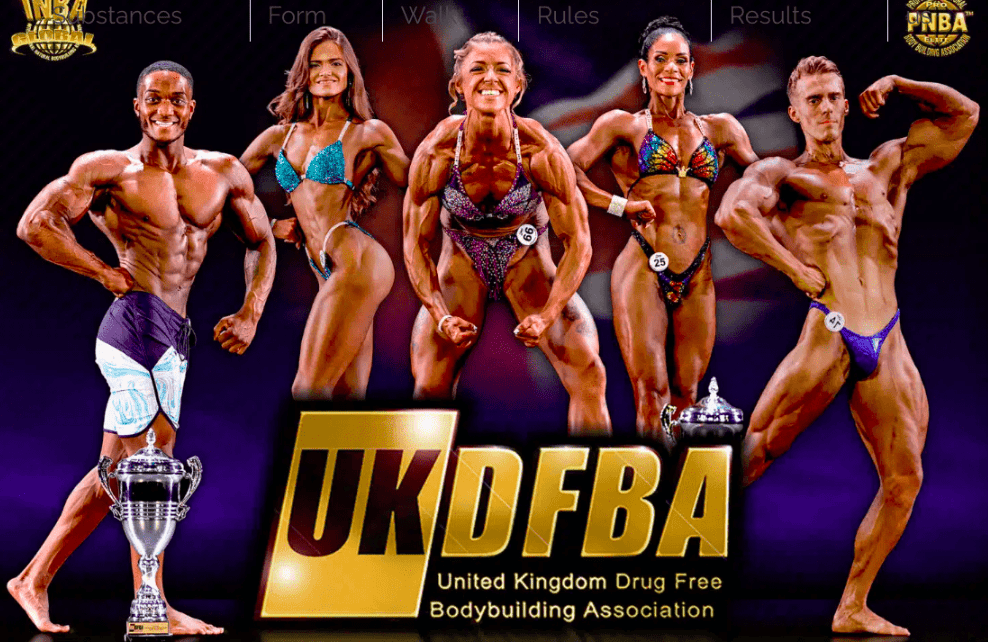 When: 20th August 2023
Where: Pudsey Civic Hall, Dawsons Corner, Stanningley, Pudsey
Another one for those of you in the north, the UKDFBA Northern Counties Championships take place in Pudsey on the 20th August and are set to be an incredible event for bodybuilding fans.
Now in its 7th year the Northern Counties event is growing all the time, with athletes competing in divisions including Men's Bodybuilding, Men's Classic Physique, Women's Physique, and Women's Bikini.
Find out more and get your tickets on the UKDFBA website.
5. PCA Wales
When: 28th August 2023
Where: Princess Royal Theatre, Port Talbot
Our last pick for UK August bodybuilding events to attend is one for Welsh fans of the sport.
The PCA Wales event is open to competitors in a huge range of classes including Juniors Bodybuilding, Novice Bodybuilding, Ladies Bikini, Ladies Athletic Figure, Men's Physique, and Masters Bodybuilding.
For more info and tickets head to the PCA website.
And for more bodybuilding events in the UK check out the Gymfluencers Health and Fitness Events calendar.