Fitness trackers have become a staple for many health-conscious individuals, and there's no shortage of options on the market. However, one device has generated a significant buzz among fitness enthusiasts in the UK: the Whoop 4.0. With its unique features and claims of advanced health monitoring, we're here to examine whether the Whoop 4.0 stands out from the pack.
Design and Build: ★★★★☆
The Whoop 4.0 is a wrist-worn fitness tracker with a minimalist design. It lacks a digital screen, a departure from traditional fitness trackers, giving it a sleek, unobtrusive look. The device is waterproof and durable, and it's lightweight enough to be worn 24/7 without discomfort.
Functionality and Features: ★★★★★
Where Whoop 4.0 truly distinguishes itself is in its features. Instead of focusing on step counting or exercise tracking, it offers detailed insights into your body's recovery, sleep, and strain.
The recovery metric is determined using heart rate variability, resting heart rate, and sleep performance. The strain metric considers your cardiovascular load. The sleep coach provides personalised sleep recommendations. These features make the Whoop 4.0 not just a fitness tracker, but a holistic health device.

Another innovative feature is the haptic alarm that can wake you up during your optimal sleep stage, helping you feel more refreshed.
User Experience: ★★★★☆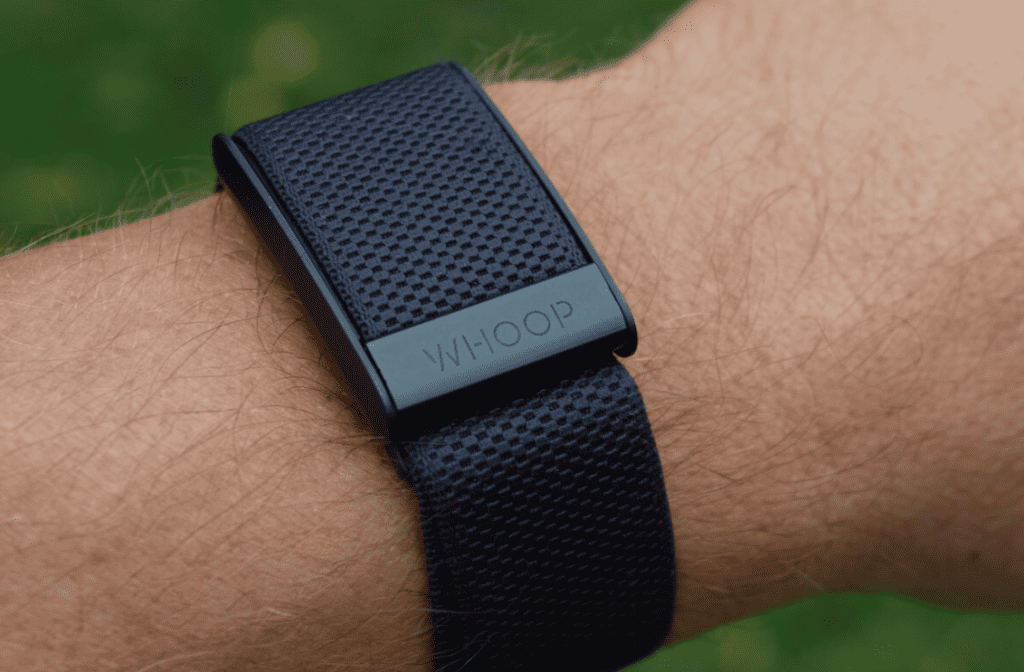 Users have reported that the initial setup of the Whoop 4.0 is straightforward. The corresponding smartphone app is intuitive and presents the gathered data in an easy-to-understand format.
The Whoop 4.0 has no screen, so all interactions occur via the app. This might be inconvenient for those used to checking their stats on their wrist. However, it's worth noting that the device's comfort and discreet design partly compensate for this.
Price and Value: ★★★☆☆
Unlike traditional fitness trackers, the Whoop 4.0 operates on a subscription model. While the device itself is included with the subscription, the ongoing cost is higher than a one-time purchase of many other fitness trackers. Despite this, if you're invested in gaining comprehensive insights into your fitness and recovery, the value provided may justify the cost.
Final Verdict: ★★★★☆
The Whoop 4.0 is an excellent choice for serious athletes or fitness enthusiasts seeking an in-depth understanding of their recovery and performance. However, its subscription model and lack of an on-device display might not appeal to everyone. If you're ready for a deep dive into your health metrics and appreciate a minimalist design, the Whoop 4.0 could be the fitness tracker for you.
Next, check out our other blogs like ​​The Incredible Journey of The Protein Works or Embracing Fitness and Style with Oner Active.