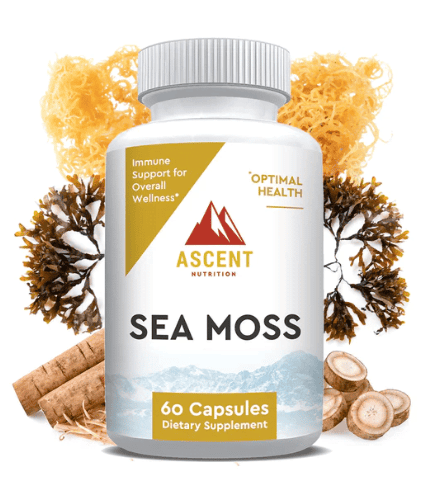 10% Off Ascent Nutrition Discount Code
10% OFF
Terms & Conditions:
10% off Ascent Nutrition Discount Code GYMFLUENCERS.
Ascent Nutrition: Redefining Wellness through Unique Natural Supplements, Spearheaded by Industry Veteran Lance Schuttler
Ascent Nutrition, a trailblazing wellness enterprise, is carving out a unique niche in the health and wellness landscape. Led by Owner and CEO, Lance Schuttler, an alumnus of the University of Iowa with a degree in Health Science, the company is dedicated to sourcing rare, impactful nutrients and supplying them to a global audience.
Schuttler, an industry veteran, launched Ascent Nutrition after observing countless inefficiencies and shortcuts within the nutraceutical industry. In response, he vowed to ensure the company's business practices were ethical, transparent, and customer-centric.
Harnessing his fervor for research, brain health, neurogenesis, and biohacking, Schuttler has created a distinctive line of products aimed at achieving his vision of effecting a collective shift in human consciousness and health. Ascent Nutrition is not merely about providing supplements; its primary goal is to introduce deeply transformative and beneficial nutrients to as many people as possible.
"The guiding principle of Ascent Nutrition is to harness the potency of nature's offerings to help our consumers lead healthier lives," said Schuttler. "Our products are carefully curated and sourced from the most potent and rare ingredients that can genuinely be felt by those who use them."
Moreover, Ascent Nutrition stands out by committing to a benevolent initiative. A portion of the company's profits are funneled to holistic healing programs at designated crisis centers, extending their healing hand to both humans and animals suffering from various forms of trauma.
"In a world overwhelmed by artificial and synthetic products, Ascent Nutrition is a beacon of hope. We believe in the healing power of nature and are proud to offer our customers products that are not only beneficial to their health but also contribute to a larger, noble cause," Schuttler elaborated.
For those eager to experience the transformative power of Ascent Nutrition's unique supplements, the company is offering a special promotion. By using the Ascent Nutrition Discount Code GYMFLUENCERS at checkout, customers can enjoy a 10% discount on their purchase.
Ascent Nutrition is not just a brand; it is a community committed to fostering a healthier and more conscious society. Through its commitment to product quality, ethical sourcing, and community impact, it indeed represents the peak of health and wellness. With Schuttler at the helm, Ascent Nutrition is redefining the way we view health, wellness, and personal care.