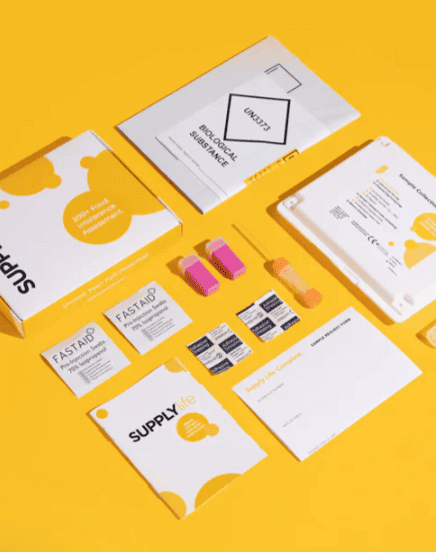 10% Off Supply Life Home Testing Kit
10% OFF
Terms & Conditions:
10% Off Supply Life Home Testing Kit Discount Code GYM10
Get ready to level up your health game with the Supply Life home testing kit. And right now you can save an incredible 10% off the price with our Supply Life home testing kit discount code. Just pop in the code GYM10 at the online checkout, and boom, that 10% saving is yours.
Now listen up. The Supply Life home testing kit is no joke. They're trusted by doctors and nutritionists, and follow a science-backed process to find your food intolerances so you can make changes to your diet and feel a hell of a lot better.
So if right now you're having trouble with IBS or bloating, feeling like you're always running on empty and fighting brain fog, then these tests can help you find out what foods might be behind your symptoms.
And once you know the culprits you can take them out of your diet and start to feel better within just a few days.
It all starts with a simple pin prick test that you carry out yourself at home, and from that the experts at Supply Life can do all the hard work. They'll put a report together for you in as little as a week with all the info you need about the foods that you should avoid to get on your way to a healthier you.
So copy down our Supply Life home testing kit discount code GYM10, and then hit up their website to get started on your journey to better health for less.