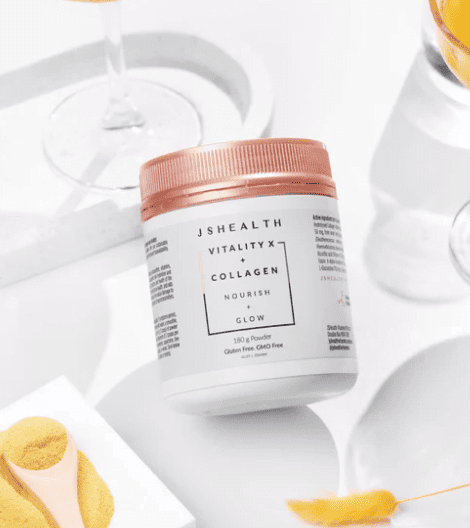 20% OFF JSHealth Collagen Discount Code
20% OFF
Terms & Conditions:
20% OFF JSHealth Collagen Discount Code UKGF20
Use our exclusive JSHealth Collagen discount code 'UKGF20' to save yourself 20% off the price of their incredible all-in-one beauty powder.
Oh yes! Take advantage of this offer and get yourself a tub of JSHealth Vitality X + Collagen powder for 20% less than the usual one-off purchase price of £39.99.
And trust me, once you try this powder you'll wonder how you ever lived without it!
The nourish and glow formula is formulated by nutritionists in Australia and has been carefully created with sustainably sourced marine collagen to decrease fine lines and wrinkles, boost skin elasticity and collagen production, improve hair strength, and boost the overall appearance of your skin and hair.
All you need to do to get all these amazing benefits is mix up a scoop of the powder with water or a smoothie twice a day. The powder has a delicious citrus tropical flavour that tastes great when you do simply mix it with water and that gives a lovely flavour boost to a fruity smoothie.
As well as marine collagen, the formula also contains vitamin C, vitamin E, and Zinc, which work to support your immune system, protect your cells from oxidative stress, and support your overall health and wellbeing.
So what are you waiting for? Grab a tub today and use our JSHealth discount code 'UKGF20' at the online checkout to save 20% off your order. Looking and feeling great has never tasted better!