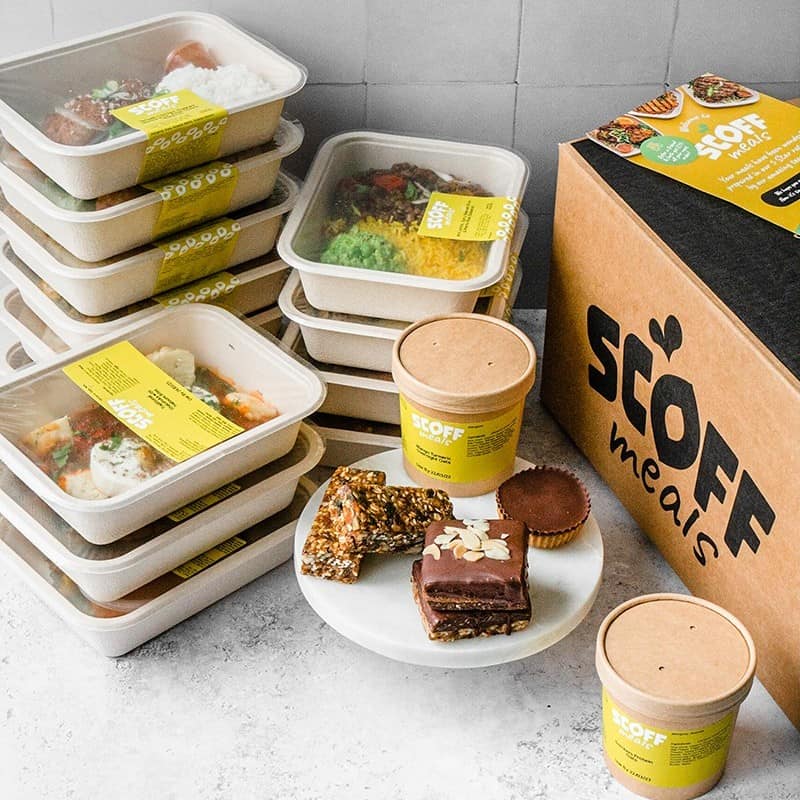 30% OFF Scoff Meals Discount Code
30% OFF
Terms & Conditions:
"Scoff the lot and stay healthy" – this was music to our ears when we visited the Scoff Meals website and they were certainly not joking. Providing the ultimate in delicious foods that are macro-friendly and delivering them straight to your door.
How Scoff Meals Works: Select a plan to suit your goals (build muscle, lose fat, etc), and choose the meals that suit your tastebuds, they cook and deliver, and you eat. It's that easy. The best bits? All meals are ready to eat in just 3 minutes. I am sold!
Use our 30% off Scoff Meals Discount Code GF30SCOFF to receive 30% off your 1st week plus 20% off your next 2 weeks.