Located in the heart of London, Fitness First Tottenham Court Road is a state-of-the-art gym that caters to fitness enthusiasts and casual gym-goers alike. This modern, well-equipped facility offers a comprehensive range of fitness services and amenities to help you achieve your health and wellness goals. In this article, we'll explore everything you need to know about this premier fitness center, from the facilities and classes to the membership options and additional services provided.
Facilities
Fitness First Tottenham Court Road boasts an extensive range of cutting-edge equipment and amenities to suit all fitness needs. These include:
Cardiovascular and strength training equipment: With a vast selection of top-quality machines and free weights, you'll find everything you need to work on your fitness, strength, and endurance.
Functional training area: Featuring a dedicated functional training zone, you'll have access to kettlebells, TRX, battle ropes, and other specialized equipment to enhance your workouts.
Group exercise studios: With multiple studios available, Fitness First offers a wide variety of group fitness classes that cater to all levels, preferences, and schedules.
Freestyle area: This open space is perfect for bodyweight exercises, stretching, or practicing your favorite moves.
Personal training services: Expert personal trainers are on hand to help you design a tailored fitness plan and provide guidance, motivation, and support throughout your fitness journey.
Swimming pool and sauna: Unwind after a strenuous workout or add aquatic exercises to your routine with access to the on-site swimming pool and relaxing sauna facilities.
Changing rooms and showers: Spacious, clean, and well-maintained, the changing rooms provide lockers and showers for your convenience.

Classes
Fitness First Tottenham Court Road offers an extensive range of group fitness classes to help you stay motivated and achieve your goals. Some of the popular classes include:
Yoga and Pilates: Improve flexibility, strength, and balance with these mind-body workouts.
Les Mills classes: World-renowned, choreographed workouts like BodyPump, BodyCombat, and BodyBalance will challenge and energize you.
HIIT and circuit training: Push your limits with high-intensity interval training and circuit-based classes for a full-body workout.
Aqua classes: Take advantage of the swimming pool with invigorating water-based workouts.
Dance and Zumba: Have fun and burn calories with these energetic and entertaining dance-inspired workouts.
Membership Options
Fitness First offers flexible membership plans to accommodate different needs and budgets. Options include:
Monthly membership: Enjoy unlimited access to the gym and all its facilities with a monthly membership plan.
Annual membership: Commit to a healthier lifestyle with an annual membership and save on monthly fees.
Off-peak membership: Get a discounted rate by opting for off-peak hours, perfect for those with flexible schedules.
Student and corporate memberships: Special discounted rates are available for students and corporate partners.
Day passes: If you're not ready to commit to a membership, you can still experience the gym with a day pass.
Additional Services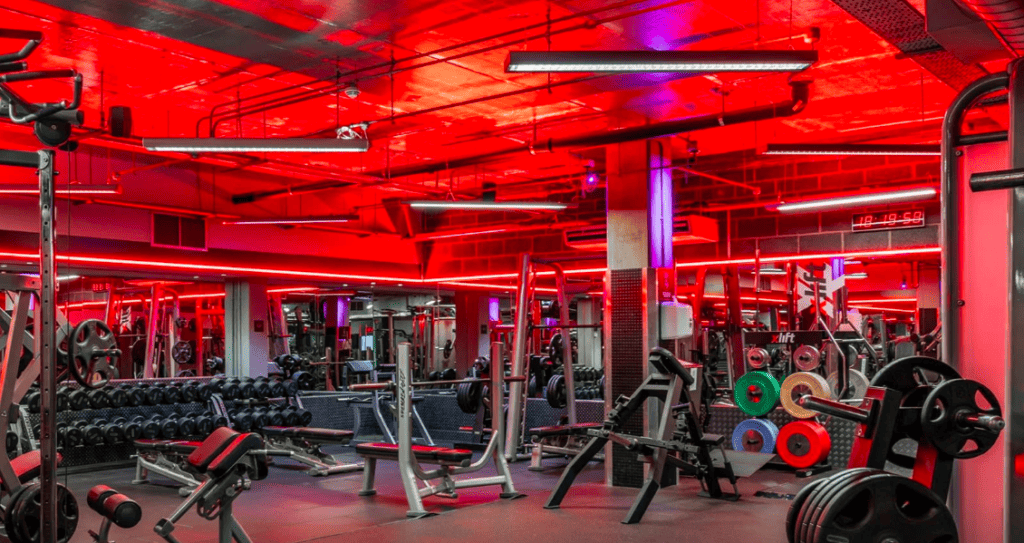 Fitness First Tottenham Court Road also offers various additional services to enhance your gym experience, including:
Nutritional advice: Consult with a professional nutritionist to create a personalized meal plan tailored to your fitness goals.
Physiotherapy and sports massage: Address injuries or muscle imbalances with professional physiotherapy and massage services.
Fitness events and workshops: Participate in special events, workshops, and seminars to learn new techniques, meet fellow gym-goers, and stay engaged in your fitness journey.
Next, check out our related Fitness First posts, like how to get A Free Fitness First Gym Pass, or Train For Free At Any Fitness First Gym.