The Apple watch exercise ring and notifications create a fun and interactive way for us to workout in groups or even on our own. The satisfaction of your Apple Watch buzzing to alert you of a new milestone hit motivates us in ways some personal trainers or other apps cannot. With lockdown coming to an end it's time to start getting your body, mind and overall health into the best possible state.
Trainerize announced that they now have the ability to track workouts directly from the Apple Watch App. This allows the user to train without needing to carry their phones and can jump straight into their workout, no matter if it's running, circuits, interval training, HIIT or even swimming. All progress will be tracked seamlessly thanks to their newly developed technology which includes workouts, training plans, cardio and even nutrition.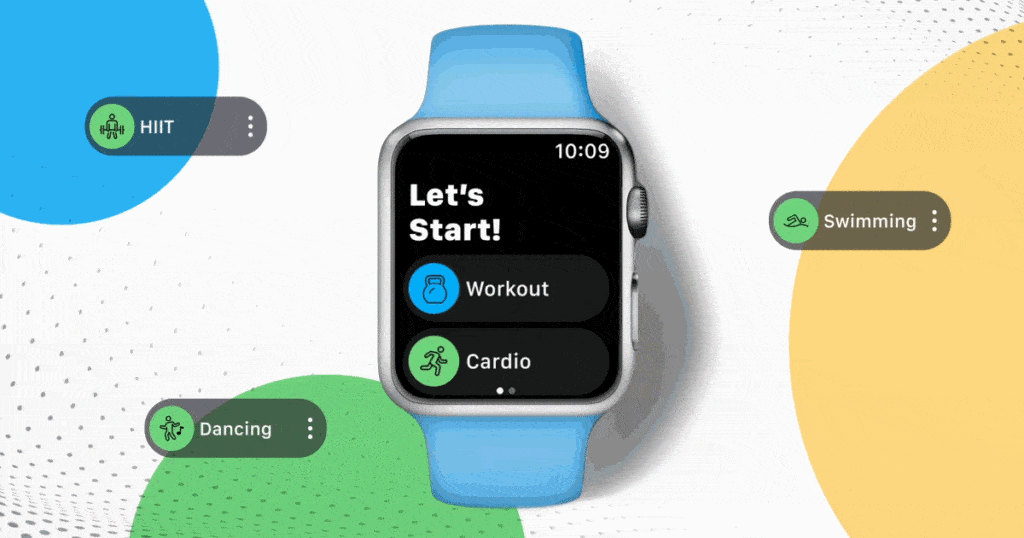 About Trainerize
With over 75,000 businesses now powered by Trainerize, the growth of this company and its innovations has been none stop. Offering its users help to gain new clients, build stronger working relationships with their current members and to help promote a healthy lifestyle to everyone through their Free, Grow Pro and Studio memberships.
Joining the 250K trainers, 1M users and adding to their already impressive 100,000 completed daily workouts you are joining a platform that gives more than they get with the intention of providing you with the best possible workout experience.
Personal trainers are no longer stuck to bad gym contracts, working from a facility or needing to see their clients face to face. Trainerize allows its members to tap into new revenue streams and to help connect them to their clients 24/7. Productivity, payments and being able to build your own brand through their customizable apps increases income, helps retain current clients and to be able to access potential customers without ever having to meet them.
Building your brand
The Apple Watch App powered by Trainerize allows you the personal trainer to add your logos, personalise settings and upload your workouts for your clients to access any time they are wanting to workout. To see a client open their Apple Watch exercise app and being greeted by your colours, logo and theme is a USP that not many other personal trainers out there are able to offer.

Other Features
Phones are no longer needed to workout. Leave it at home and just get outside, into the gym or even in your living room. Select your workout and click start. You are instantly following the workout given to you by your trainer without having to check-in or ask for help. Struggling with a certain exercise? Just click next or delete and move onto the movement effortlessly. Don't let this make you think you can just get away with an easy workout, with companion mode your personal trainer will be able to track every move you make with just a few clicks.
Creative programming with timed sets can now be added in bulk to your programming. Gone are the days of having to program new workouts on old apps. You can now also add further cardio activities including Swimming, dancing and HIIT which will now be tracked once selected from the activities list.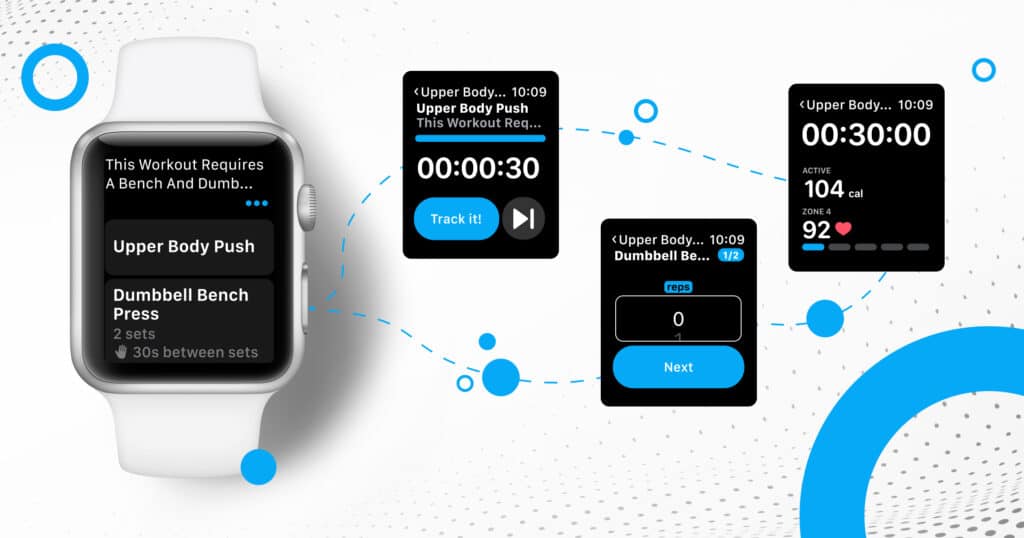 How To Get The Apple Watch App
If you are already using Trainerize to power your business, your clients will automatically get the Apple Watch App. All they need to do is:
Make sure they are running the most up to date version on their IOS device (7.0 or later)
Connect their Apple Watch to their Trainerize account. You can invite them from the app by clicking "invite to connect" from their profile.
Once these 2 steps have been followed the Apple Watch App will automatically install on their Apple Watch and be instantly available to start using for workouts, cardio activities and habits.
Ready to try Trainerize? Gymfluencers now offers you a 30 day free trial which can be claimed Here.