As a seasoned fitness coach navigating the expansive digital realm, the daily grind involves more than just creating custom workout plans and monitoring meal intakes. Often, it feels as if I'm juggling too many balls in the air, racing between numerous apps for client check-ins, meal tracking, workout planning, invoicing, and calendar updates. I'm sure my laptop heaves a sigh of relief every time I power it down, given the staggering number of tabs left open. Yet, my quest for efficiency and optimization led me to a game-changer: NeoFitHub.
NeoFitHub is more than just another fitness app. It's a revolutionary platform specifically designed for online coaches like me, streamlining every aspect of our coaching services. Today, let me walk you through my personal journey with this tool and, in the process, hopefully show you how it could transform the way you conduct your business.
First things first, for those on the fence, NeoFitHub is currently offering a 22-day free trial. As savvy trainers, we appreciate the opportunity to test the waters before making a commitment, and this free trial is a golden opportunity.
Now, let's delve into the myriad features that make NeoFitHub the ultimate coaching platform.
Workout Plans
NeoFitHub is a treasure trove of nearly 1,500 exercises, encompassing multiple training modalities. Setting up clients on the app, I could easily tailor workouts by accessing the database, defining sets, reps, and more. The ability to attach videos, pictures, and notes was a boon for my new clients who are yet to find their comfort zone in the gym.
Additionally, NeoFitHub honored my past efforts, letting me import my carefully crafted workout templates. The years of hard work and experience weren't wasted but given a new platform to shine.

Nutrition Plans
Designing meal plans can be a chore, but NeoFitHub simplifies this task, leveraging an extensive food catalog of over 3 million records. I could now curate nutrition plans down to the last macro, track client intake, and ensure that my clients were sticking to their greens!
Moreover, I could repurpose meals for different clients and incorporate my existing nutrition documents, saving considerable time and effort.
Client Check-Ins
While I cherish the casual chats with my clients, we often veer off track, losing sight of their fitness goals. NeoFitHub introduced an effective solution with custom check-in forms, ensuring relevant progress tracking. Plus, the ability to set check-in frequency and days streamlined my schedule and kept our conversations laser-focused on their goals.
Financial Efficiency
NeoFitHub enhances efficiency not just in terms of time, but also money. With its seamless integration with popular payment gateways like Stripe and Paypal, monthly payments are collected through the app, eliminating the need for individual invoices. This feature is a true time-saver, aiding in the overall financial efficiency of my business.
Personalized App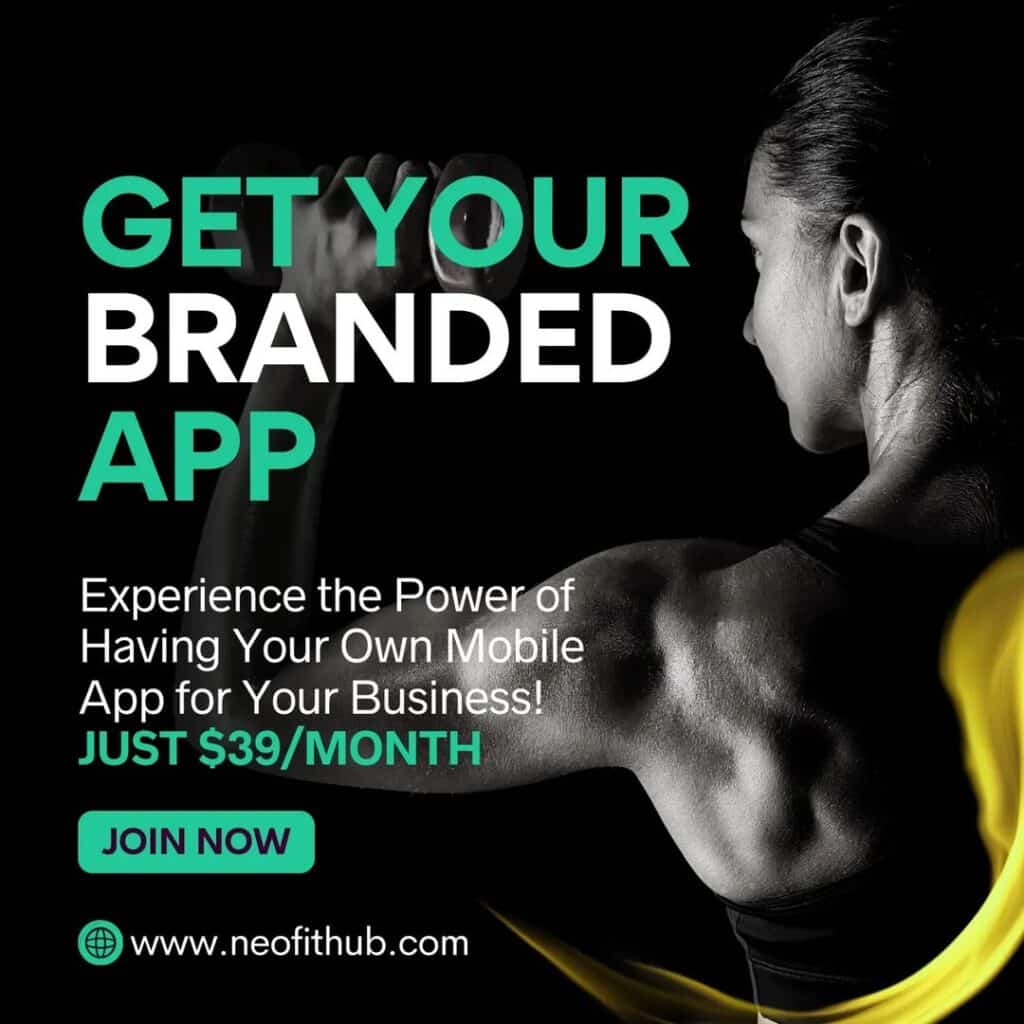 NeoFitHub goes one step further, bringing your dream of having a personal app to reality. By providing your business name and branding, you get a unique, customized app in the App Store, giving your enterprise an unbeatable edge.
Conclusion
To sum it up, NeoFitHub packs a punch, offering a multitude of time-saving, money-saving, and efficiency-enhancing features while upholding high professional standards. If you're looking to elevate your fitness coaching business, I strongly recommend securing your 22-day free trial on the NeoFitHub website today. From personal experience, this could well be the tool that revolutionizes your business as it did mine.
Visit the website here now to get started.