Say goodbye to that bloated tummy, smelly farts, IBS, and other digestive issues because Aguulp Probiotic isn't just back but is better than ever. With 50 million live bacteria present in this amazing probiotic supplement, your gut health is on its way to optimal function and health.
Aguulp Probiotics is your go-to gut supplement if you're vegan and in need of a clean, vegan-friendly formula. It has no taste, so you can easily incorporate it into your favourite smoothies, drinks and foods.
A troubled gut impedes your mental clarity and can cause digestive discomfort, affecting your performance as a fitness enthusiast. With Aguulp Probiotics, your immune system is healthier, and your body absorbs more nutrients to fuel your day.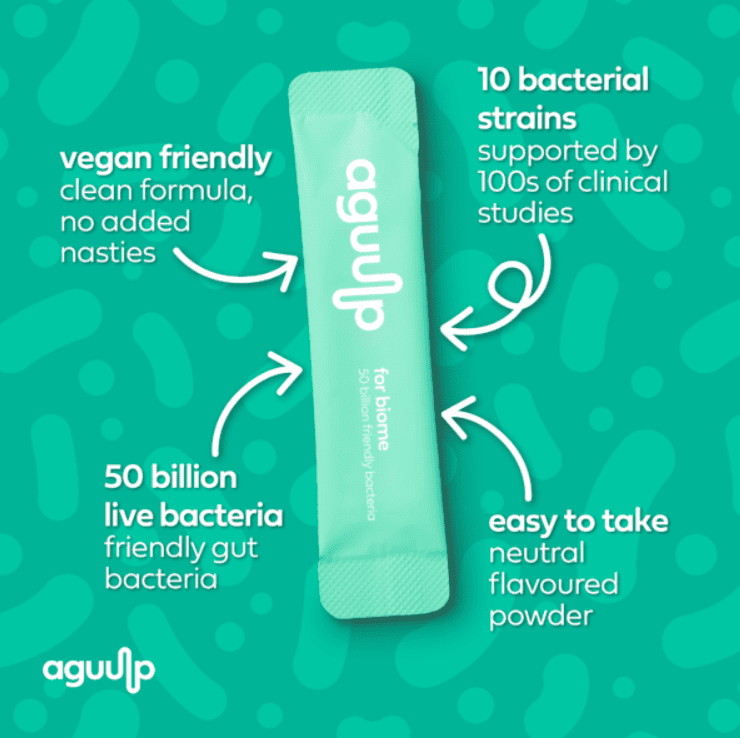 Unlike other gut supplements on the market with only five bacteria strains, Aguulp Probiotics doubles this number. With ten bacteria strains present in the supplement, you get double the benefits of Aguulp Probiotics.
After a successful pre-launch, Aguulp Probiotics is now available for purchase on the website, partnering with you as you begin your journey to a healthy gut.
To help you stay healthy while saving costs, use our Aguulp discount code –GF20– for 20% off at checkout. Head now to the Aguulp Probiotics website.