When work and fitness goals collide, finding the right balance can be a challenge. However, with the WalkingPad C2 Mini Foldable Walking Treadmill, achieving this balance has never been easier or more convenient.
Compact Yet Powerful
Gone are the days of bulky exercise equipment consuming precious space in your home. With the WalkingPad C2's transformative 180-degree folding design, storing your treadmill is a breeze. And, no assembly fuss; it's ready to use as soon as you unveil it!
Take Control of Your Pace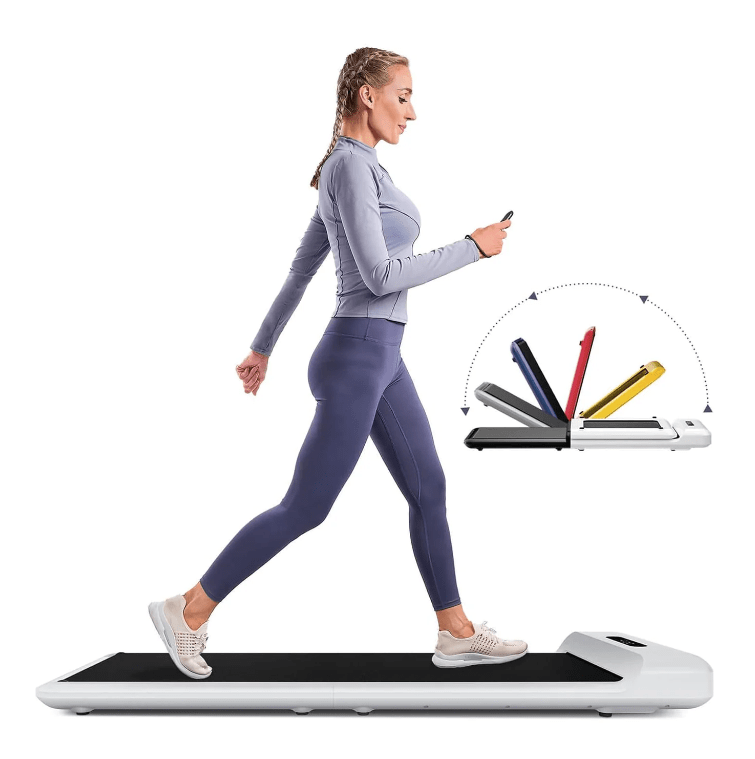 Wish to take a slow, thoughtful walk or elevate your heart rate with a faster pace? The choice is yours with speeds ranging from 0.5 km/h to 6 km/h. Seamlessly switch between paces using a handy remote control or its user-friendly app. Plus, experience the innovation with the "A" Mode where the treadmill matches your step rhythm intuitively.

Safety Meets Sophistication
Geared to cater to everyone, including elderly users, the WalkingPad C2 ensures safety with a robust weight threshold of 220 lbs. For homes with curious children, the app's child lock function offers a layer of added protection against unintended use.
Marrying Efficiency with Design
The WalkingPad C2 is the answer for those who yearn for fitness but have spatial constraints. Lightweight and maneuverable, it can easily be tucked away under furniture. Its ultra-silent motor ensures your focus remains uninterrupted during work calls or relaxation.
Walking on Cloud Nine
Engineered for utmost comfort, the WalkingPad C2 offers a cushioned, anti-static walking experience. Its meticulously crafted four-layer design guarantees reduced noise, superior shock absorption, and long-lasting durability.
Ready to elevate your fitness journey? Here's a cherry on top: Grab a £70 discount on your WalkingPad C2 with the discount code: GYMFLUENCERSAGENCY. Step into a healthier tomorrow today!