When it comes to the world of fitness, some prominent names stand out for their being a source of inspiration and motivation to millions around the world. The likes of Christian Guzman, Chloe Ting and Ethan Payne are a few names that make the list.
But Ethan Payne never used to be a fitness influencer. In fact, not until 2018 Ethan Payne was overweight and fed up with how he looked. In January 2018, everything changed for Ethan as he decided to embark on a fitness journey.
Let's delve into Ethan Payne's weight loss journey, how far he's come and everything there is to know about him.
Who is Ethan Payne?
Ethan Payne, commonly known as Behzinga, is a UK gamer, fitness influencer and popular YouTuber with over 4.5 million subscribers. Ethan Payne started his YouTube career in 2012 as a member of the Sidemen. Sidemen is a group of seven British YouTubers known for gaming content and vlogs.
Early on, he gained a loyal following with his engaging personality and witty humour. However, behind the smiles and laughter, Ethan was grappling with issues that affected his physical and mental well-being.
Ethan Payne Age and Networth
28-year-old Ethan Payne, born June 20th, 1995, has an estimated network of $4 million. This estimate, however, is solely from his successful YouTube career and doesn't include other endorsements or partnership deals. Ethan has partnered with popular brands like Gymshark, Konami and G Fuel.
Ethan Payne Girlfriend
Ethan Payne and his girlfriend, Faith Kelly, began dating after his relationship with blogger Emily Sarah Geree ended. Ethan and Faith welcomed their daughter, Olive Otillie Payne, in September 2022.
Ethan Payne Twitter Followers
Ethan has over seven million followers combined, excluding his YouTube channel. He has 2.6 million followers on his Twitter page, a loyal following of 4 million people on Instagram, and 4.6 million subscribers on YouTube. Over 1.6 million people on TikTok also follow him.
Ethan Payne Weight Loss
Ethan's weight loss journey has captivated audiences worldwide, from his humble beginnings to becoming a famous fitness guru. With unwavering determination, a strong will, and a candid approach, Ethan's story is a beacon of hope for those striving to transform their lives through fitness.
Throughout his early YouTube career, Ethan openly discussed his struggle with weight, addressing it with honesty and vulnerability. Like many, he battled emotional eating, self-esteem issues, and a sedentary lifestyle. These factors contributed to his weight gain, impacting his health and confidence.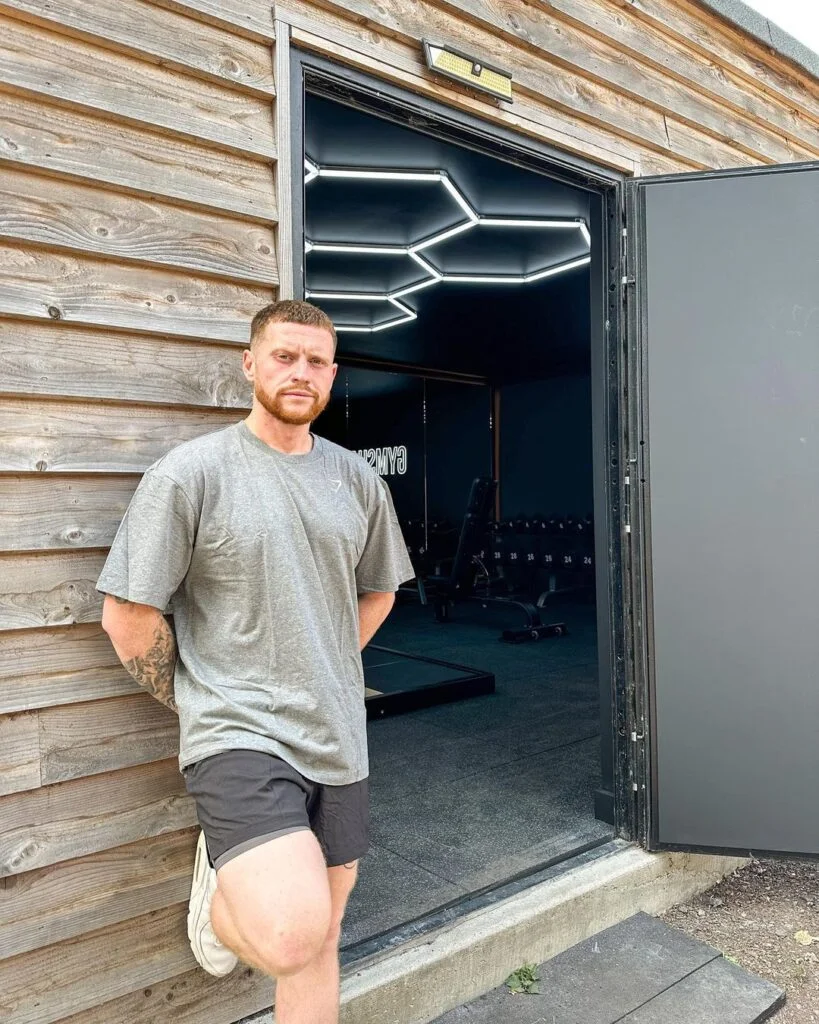 In January 2018, Ethan decided that enough was enough. He acknowledged that his health was suffering and needed to take control of his life. Determined to make a change, he began his weight loss journey in February of that same year and shared it with his audience. This decision marked a turning point in his life and ignited a wave of support from his fans, who admired his courage and determination.

Ethan embraced a multi-faceted approach to his fitness journey. He incorporated a balanced diet, focusing on whole foods, hydration and portion control. He also began working out regularly with the help of a prominent fitness trainer, blending strength training, cardiovascular exercises, and flexibility workouts.
Here's a video on his YouTube channel from four years ago where he discussed his weight loss. He also asked followers to join his 30-day BeTheBehzt challenge, where participants were required to follow a specific diet for 30 days. At the end of the challenge, they were also required to share their transformation photos.
The Journey So Far
Throughout his weight loss journey, Ethan shared every step with his audience. His YouTube channel transformed from gaming-centric content to include fitness vlogs, workout routines, and healthy recipes. His transparency and authenticity resonated with viewers, who saw him as a distant celebrity and a relatable friend.
As Ethan's journey progressed, his body started to transform. His energy levels soared, and he found newfound confidence in himself. Yet, it wasn't just about the physical changes. His positive attitude and resilience inspired countless individuals to embark on their health and fitness journeys.
Bottom Line
Ethan Payne went from being fat to becoming a popular fitness influencer. Through his transparency and vulnerability, he has inspired millions to prioritize their health and well-being.
Beyond the numbers on the scale, his story teaches us that true fitness involves embracing self-love, mental strength, and a supportive community. As the fitness world continues to evolve, Ethan Payne's impact will be felt for years to come, reminding us all that a healthier, happier life is within reach for those willing to take the first step.
Next, check out our post on Christian Guzman Invests In Chris Bumstead's New Business