JD Gym Coventry is a state-of-the-art fitness center that provides a wide range of fitness equipment, classes, and amenities for its members. Here's an overview of everything you need to know about the gym, including its address, opening times, facilities, and membership prices.
JD Gym Coventry Address
JD Gym Coventry is located at 25-29 Corporation St, Coventry CV1 1GF, United Kingdom.
Opening times
The gym is open 24/7, so members can work out at any time that suits them. However, the following are the staffed hours:
Monday to Thursday: 6:30 am – 10:00 pm
Friday: 6:30 am – 9:00 pm
Saturday and Sunday: 8:00 am – 6:00 pm
Facilities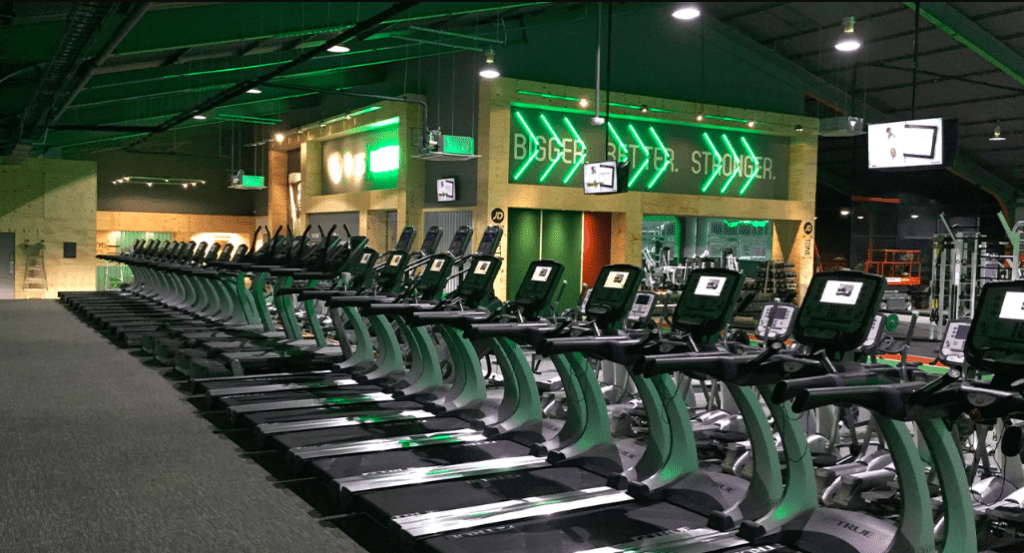 JD Gym Coventry has a wide range of facilities that cater to all fitness levels and preferences. These include:
Cardio equipment: The gym has a vast selection of cardio equipment, including treadmills, ellipticals, stair climbers, and stationary bikes.
Strength training equipment: Members can access a variety of strength training equipment, including free weights, machines, and functional training equipment.
Group exercise classes: The gym offers a range of group exercise classes, including high-intensity interval training (HIIT), yoga, Pilates, and dance-based workouts.
Functional training area: JD Gym Coventry has a dedicated functional training area with a range of equipment designed to improve strength, balance, and agility.
Changing rooms and showers: The gym provides spacious changing rooms and showers for its members to use before and after their workouts.
Membership prices
JD Gym Coventry offers flexible membership options to suit different needs and budgets. Here are the current membership prices:
Monthly rolling contract: £19.99 per month
Annual contract: £199.99 per year
Student membership: £15.99 per month
Off-peak membership: £15.99 per month (access to the gym from Monday to Friday, 9:00 am – 5:00 pm, and all day on weekends)
Corporate membership: Discounts available for companies that sign up multiple employees.
Conclusion
JD Gym Coventry is a fantastic fitness center that offers state-of-the-art facilities, 24/7 access, and flexible membership options. Whether you're a seasoned athlete or a beginner looking to get fit, there's something for everyone at this gym.
We've also reviewed other JD gym locations like JD Nottingham and JD Bolton. You should check them out.