As an individual with a busy schedule, finding delicious and nutritious meals can be challenging. If you're someone who values taste without sacrificing your well-being, then Fieldgoods is your best bet. Believe us when we say, Fieldgoods is the best at what it does – delivering mouthwatering dishes that are also packed with wholesome ingredients.
Contrary to what some people believe, frozen foods aren't unhealthy or laden with too many calories. In fact, these meals are highly macro-friendly, with around 500kcal. They not only taste amazing but also provide the nutrients your body needs to function properly.
Here's a dive into some of Fieldgoods' meals, their ingredients and why they are worth it.
Apple Blackberry Crumble
One of our favourites picks, the Fieldgoods Apple  Blackberry Crumble, is a simple yet classic dessert sure to appease your taste buds. Asides being made with lots of love, this dessert is made with baked apples and blackberry with buttery crumble as its toppings. You can get a box which conveniently serves two people only for £4.95
One thing you'd love about the Fieldgoods Apple Blackberry Crumble is that it is macro-friendly and low in calories. Per 100g, this dessert has 187 kcal, 16g of sugar and 7.2g of fat. Also, it is easy to heat up and requires no special prep.
All you're required to do is pre-heat your oven and place the pack on an oven tray in the centre of the oven. Bake for 40 to 45 minutes, then allow it to simmer for 2 minutes. It's important to note that the Apple Blackberry Crumble isn't microwave-friendly. It should be baked only in a fan, electric or gas oven.
Beef Bourguignon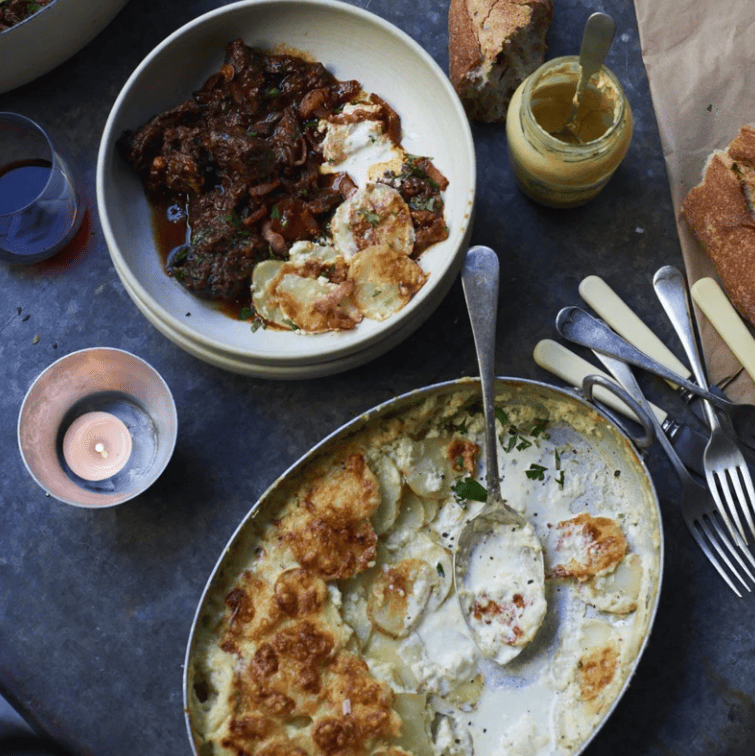 Yet another mouth-watering meal from Fieldgoods is the Classic Beef Bourguignon. Asides from this meal being superb, it is made with only the healthiest, grass-fed British cattle. The beef bourguignon contains huge chunks of beef cooked in fresh herbs, wine sauce, caramelised onions, mushrooms and smoky lardons.
Depending on your choice, the beef bourguignon can be heated in an oven or a microwave. For your oven, ensure the oven is pre-heated and placed on a tray in the centre of the oven. Allow it to cook for 35 to 40 mins.
Also, for your microwave, heat your beef bourguignon on full power for four minutes. Serve after it cools for 2 minutes.
You can curate your bundle box of this delicious goodness starting from £7.25 for the 310g pack (1 person). The 620g pack serves two people and costs £12.00.
Spanish Chicken Chorizo and Butter Beans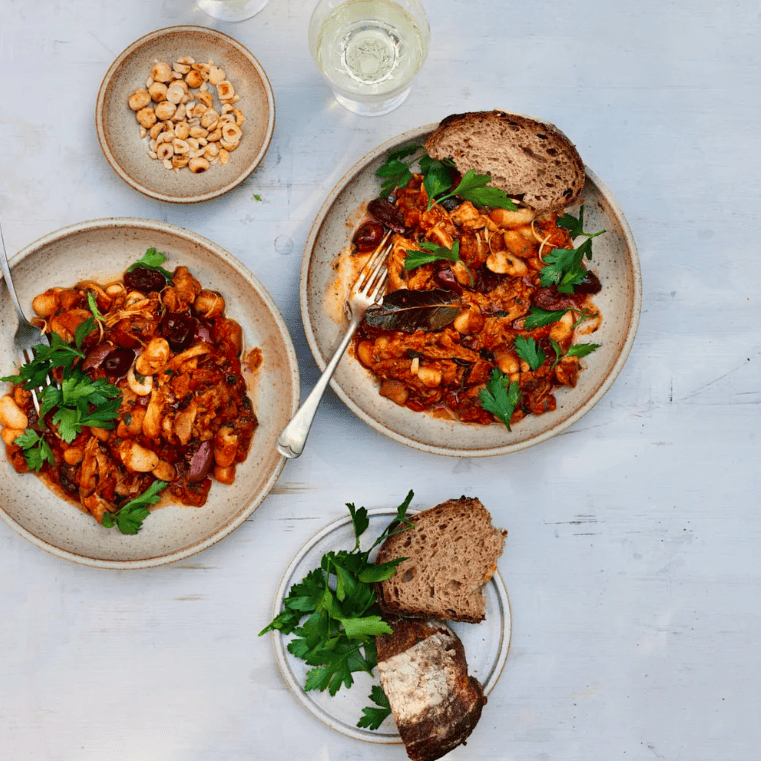 Another meal on our list is the Spanish Chicken Chorizo and Butter Beans. This meal consists of yummy chicken thighs served in delicious tomato sauce, lemon zest, kalamata olives, fresh parsley and smoky chorizo. Undoubtedly one of the most loved meals on the menu, this tantalising meal is going to leave you wanting more.
Low in calories, the Spanish Chicken Chorizo and Butter Beans pack is easy to heat and requires no prepping. With your microwave, you can heat the meal for only 7 minutes. Likewise, if you're using an oven, heat the frozen food in the oven for 35 to 40 minutes.
The 310g pack (serves one) is £7.25, while the 620g pack (serves two) is £12.00.
Hasselback Potatoes
It's not surprising that the Hasselback Potatoes is one of the tastiest frozen meals Fieldgoods offers. This meal contains sliced roasted potatoes that are golden and crispy on the back. It is drizzled with sea salt for taste and rosemary.
Like other meals on this list, the Hasselback Potatoes are healthy and macro-friendly. You can heat the pack in a preheated oven. However, you may want to avoid using a microwave as it isn't suitable for microwave heating. It comes as a part of a bundle box costing only £4.95 for the 300g pack (serves two people)
Final Verdict
From the first bite to the last, Fieldgoods meals are a blend of flavours that will leave your taste buds dancing with joy. With a commitment to delivering healthy and sumptuous meals, Fieldgoods is the ultimate destination for those seeking convenient and nourishing meals.
With all Fieldgoods frozen meals made from only quality ingredients in the best environment, you can be sure all your meals are healthy. Also, all its packaging is environment-friendly and compostable.
For more frozen food options, visit the Fieldgoods website here.