Are you ready to uncover a hidden gem nestled right in the heart of London's bustling shopping district? Well, get excited because today we'll be introducing you to Fitness First Oxford Street, the ultimate hangout for gym goers that's hiding just off the high street.
If you're looking for a break from shopping, are sick of fighting your way through the crowds on the main road, or are just looking for a gym in the heart of central London, you're going to want to keep reading because this place has it all!
The Location
First things first, let's talk about the location. Tucked away from the chaotic hustle and bustle of Oxford Circus, Fitness First is conveniently situated on a serene side street right next to Liberty's London and is well worth the little detour! It's like stepping into a little fitness oasis in the middle of the city madness.
Now, what's nearby? Well, the location couldn't be better. You're just a stone's throw away from some of London's finest attractions. After a rejuvenating workout, why not take a stroll to Hyde Park? It's just a short walk away, and you can soak up some fresh air and enjoy the beautiful surroundings. Oh, and did we mention the fantastic shopping options nearby? You've got all the high street favorites and luxury brands just a few steps from the gym. Talk about convenience!
The Offering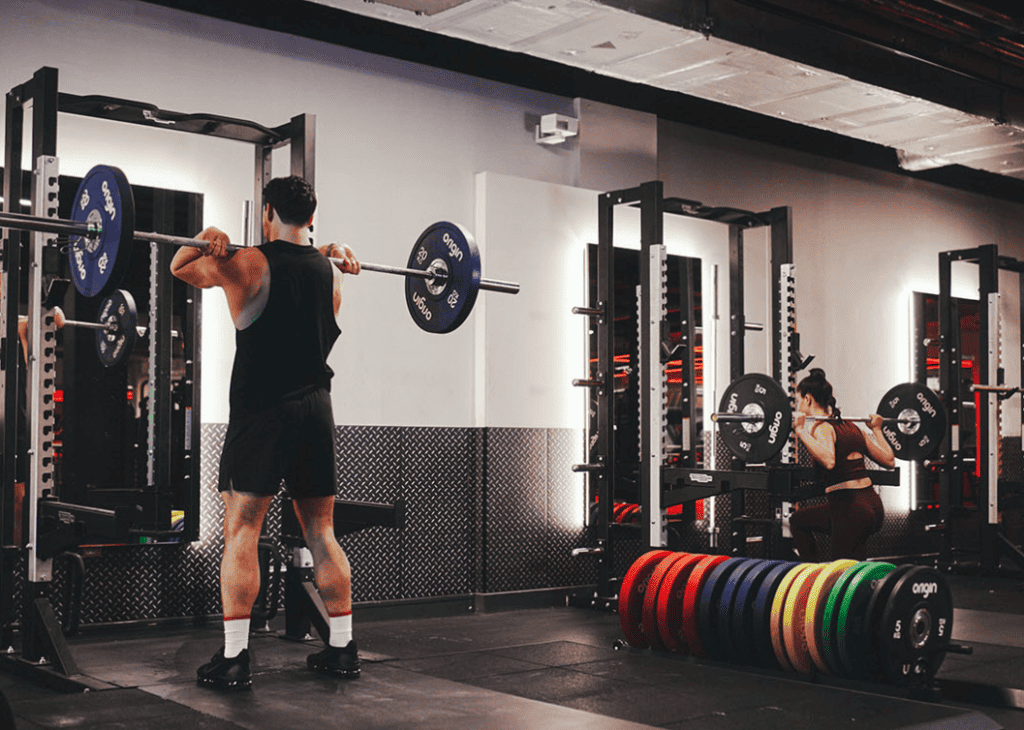 Now, let's get down to what the gym actually has to offer. Prepare to be amazed because, like every Fitness First gym, the Oxford Circus branch has everything you need to achieve your fitness goals and more.Whether you're a beginner or a seasoned pro, you'll find a range state-of-the-art equipment that's suitable for all fitness levels.

The staff members are super friendly and always ready to lend a helping hand, provide expert advice and challenge you to achieve your fitness goals. Group fitness classes? They've got 'em! From high-intensity interval training (HIIT) to yoga and everything in between, Fitness First has a wide range of classes to suit all interests and preferences. The instructors are top-notch and will push you to reach your limits while making sure you have a great time. You'll never get bored with the variety of classes on offer.
One of the things that really sets Fitness First apart is their amazing facilities. They have a range of areas for cardio, strength, functional fitness, cycling and even a dedicated skill zone. Then there's the luxurious changing rooms, complete with a complimentary towel service, and if you're looking for a little extra pampering, they also have a sauna to help you rejuvenate and recharge.
Why choose Fitness First?
Now, why should you choose Fitness First as your primary gym? Well, besides the amazing location, top-notch facilities, welcoming, knoweledgable staff and wide range of classes, they also have some incredible joining deals:
For those who prefer a longer commitment, they offer 12-month contracts with the first month absolutely free.
If you're not ready for a full year, no worries. They've got you covered with 6-month contracts, where the first month is 50% off and this offer also comes with no joining fee.
These unbeatable offers are the best deal you're going to get and you'd be crazy to miss out on Gymfluencers exclusive discount that gets you your first month free! Just use code GYMFLUENCERS.
So, what are you waiting for? Grab your workout gear, head to Fitness First on Oxford Circus, and join a gym group like no other. Trust me, this hidden gem is the ultimate gym experience, and with their fantastic joining deals, there's no better time to start than now. Your body and mind will thank you for it!
Note: The joining deals mentioned above are accurate at the time of writing, but it's always a good idea to double-check with Fitness First for the latest offers and availability.
Visit the Fitness First website here now to get started and claim your offer.