There's just one thing we love more than protein bars around here, and that's money off protein bars! And if you feel the same way then you're gonna want to grab our exclusive Grenade discount code which'll save you an awesome 10% off your order.
All you have to do is use code GF10 at the online checkout for 10% off your order of Grenade protein bars, which in our opinion are some of the best protein bars out there.
There are 15 amazing flavours to choose from in the Grenade protein bar range, including Chocolate Chip Cookie Dough, Lemon Cheesecake, Birthday Cake, and Caramel Chaos. Packed with up to 24g of protein, these bars are a great way to hit your macro target, help you refuel after a tough workout, and keep you feeling full until your next meal.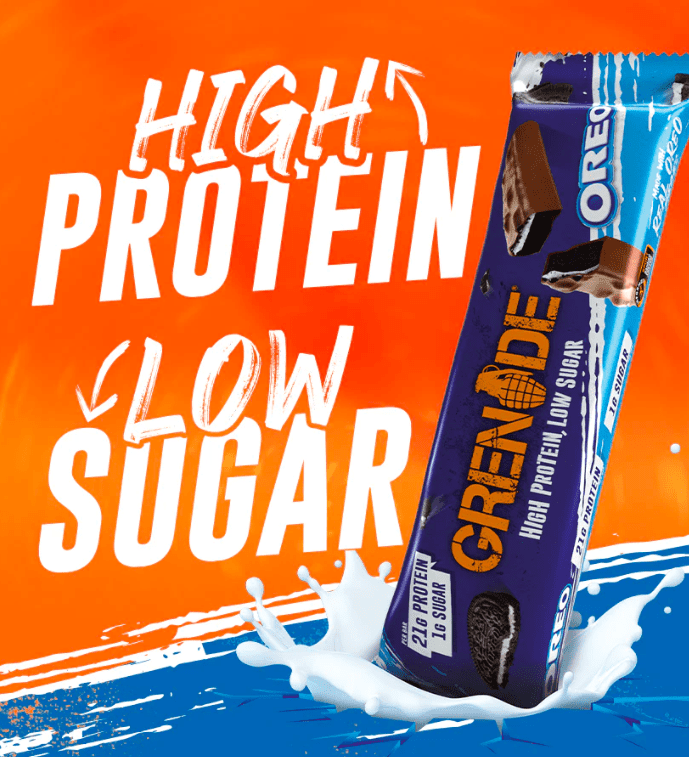 They also taste incredible, with each bar being triple-layered and coated in gorgeous chocolate, so they feel like an indulgent treat, but with just 2g of sugar per bar they won't hit your waistline like a standard chocolate bar will.
So don't wait around, go and stock up your stash of these gorgeous Grenade protein bars and save yourself 10% off the price while you're at it with our GF10 discount code.
You should also check out our post on Grenade Energy Drink: Berried Alive.