Imagine a protein bar that tastes chocolatey and amazing, helps you hit those macro targets, and also fights brain fog and gives you an awesome boost of focus.
Sounds too good to be true, right? Wrong!
That is exactly what you get with the delicious 'Focus' protein bar from Vitl. It's an added bonus that you can get these for 30% off using our Vitl Discount Code GFBARS30 on checkout.
Vitl
Vitl is a nutritional supplement brand who make a brilliant range of products which are all science-backed and made with high quality, clean ingredients for maximum absorption and the best possible results.
They have vitamin formulas for everything from immune support to better sleep, as well as personalised multivitamins so you get exactly what you need for optimum health.
What they're quickly becoming famous for though are their incredibly tasty vitamin-boosted protein bars, including the amazing Focus bar.
Vitl Focus Protein Bar
The Focus bar is an indulgent Chocolate Brownie flavour, made with a fudgy chocolate-cookie dough base, a smooth, velvety chocolate-cookie flavour centre, and a cocoa crispy topping all covered in gorgeous dark chocolate.
Honestly, these bars taste so good and are perfect with a cuppa after lunch to help you focus and power through your afternoon to-do list.
They're packed with 14g of protein and only 140 calories per 40g bar, so they're a brilliantly healthy treat that you can enjoy guilt-free.
What really sets these bars apart though is the added vitamins and minerals that Vitl put them to give you amazing benefits that other protein bars just don't offer.
The Focus bar is made with Folic Acid, Vitamin B5, Vitamin B6, Zinc, and Iodine which all play important roles in boosting your energy and focus.
Folic acid, AKA Vitamin B9, works to reduce tiredness and fatigue, maintain healthy red blood cells, and support psychological functions, while Vitamins B5 and B6 help reduce brain fog, sharpen attention and focus, improve your mood, and give you a sustained energy boost.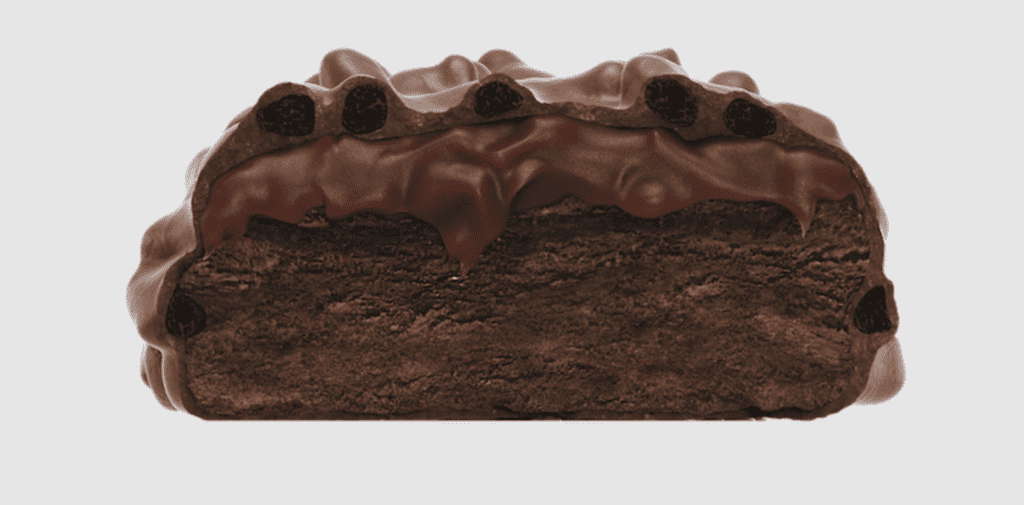 And Zinc? Well it's an essential nutrient that we need for both physical function and mental wellness. Getting enough Zinc can help to reduce feelings of anxiety, improve focus, and boost overall cognitive function.
All those powerful vitamins and nutrients work together to give you laser focus and get you ready to take on whatever your day has to throw at you.

And let's not forget all the benefits you get from the protein packed into these tasty treats. Eating enough protein can help keep your appetite in check and keep you feeling full for longer, increase your muscle mass, supercharge your strength, and boost your metabolism.
Protein bars are always a good snack to have on hand for an easy, tasty protein hit and the Focus protein bar from Vitl is one of the tastiest we've tried. And we have tried a lot over the years!
The texture is amazing, with a great balance of the soft base, smooth centre, and the cocoa crispies in the chocolate coating. And the flavour; oh my god it is so good. It really is a chocolate lover's dream and makes the Focus bar the perfect, healthy alternative to your usual chocolatey treat.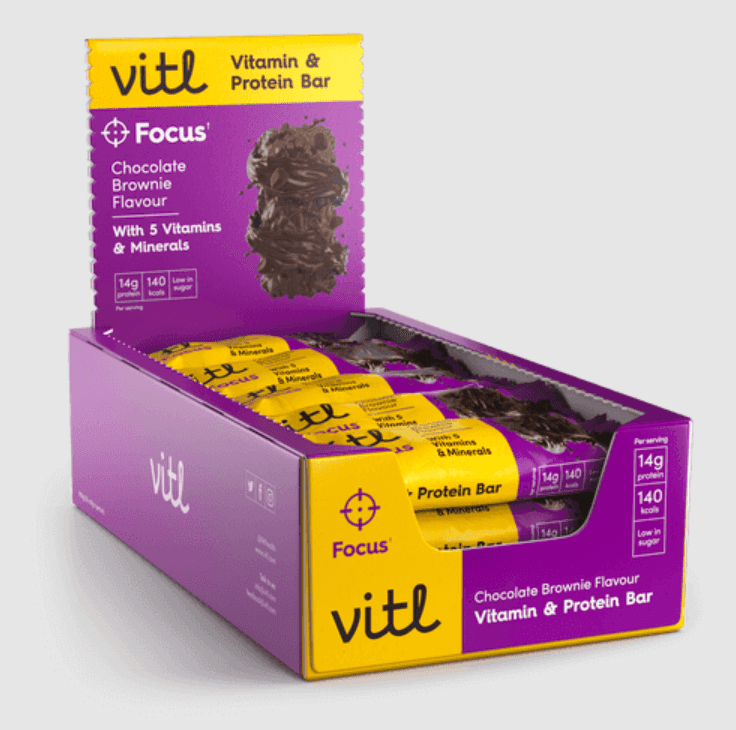 These bars have an indulgent chocolate taste, are packed with protein, and give you laser focus to take on the day, and we are absolutely obsessed with them!
Vitl Discount Code
We've got something almost as tasty as the Focus protein bars for you – an exclusive Vitl protein bars discount code!
Load up your basket up with a box or two, then pop our code GFBARS30 in at the checkout to save a pretty epic 30% off the standard price of £29.95 for a box of 15 bars. Visit the Vitl website here to shop.