Attention snack fans! Get ready to embark on a flavour-packed journey that'll take your snacking game, and your taste buds, to a whole new level.
ZENB, the brand who brought us brilliant protein-packed pasta and sensational sauces, have added something special to their range – cracker bites.
These crunchy little squares are a real snacking sensation. Just like their pastas, they're made from whole yellow peas so they're a great source of protein and fibre. They're perfect for dipping into hummus and chomping on with cheese, but they also taste incredible on their own.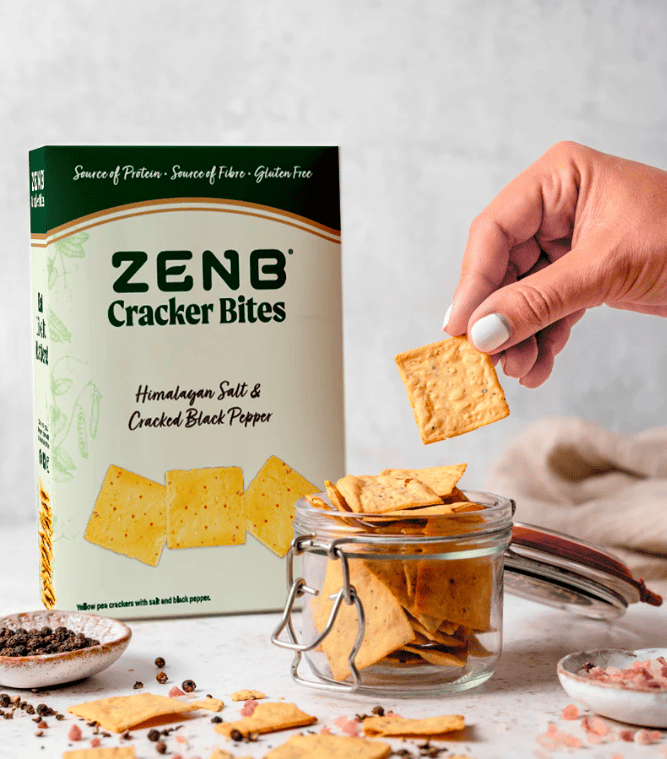 You can get ZENB cracker bites in three tasty flavours – Onion & Poppy Seed, Himalayan Salt & Black Pepper, and Rosemary & Chia Seed – and whichever one you pick you'll be hooked from the very first bite.
And being from ZENB you know that when you eat these crackers you'll be doing your bit to reduce food waste, because they use as much of the yellow pea as possible so very little is wasted.
Fancy trying them for yourself? Then grab a variety pack of Cracker Bites from the ZENB website for just £10, which gives you a 120g box of each flavour to try. Better yet, use our exclusive discount code 'workout' at the online checkout to save yourself a whopping 40% of your order! Visit the website here now to shop.