Once fighting foes Logan Paul and KSI have now launched their new lifestyle and hydration drink Prime. The pair have drawn in an amateur boxing fight, KSI won the professional boxing match, have now teamed up to work together to help people get more vitamins, minerals and electrolytes into their system. Going up against the likes of Lucozade and Gatorade, Prime Hydration drinks can already be seen stocked in some of the worlds biggest supermarkets and outlets.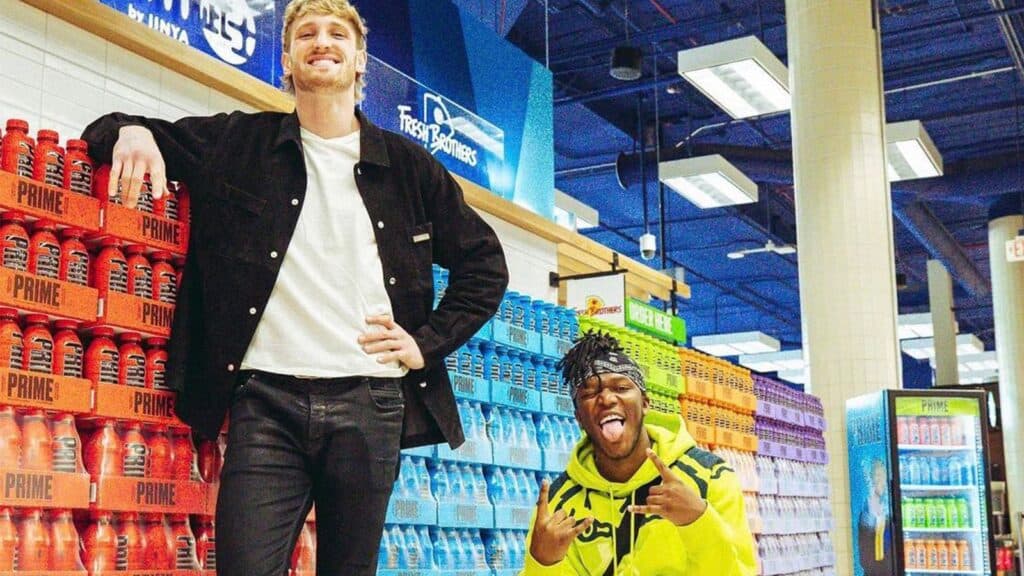 Prime hydration can be purchased currently in the United States at the following locations:
Walmart
Target
Kroger
CVS
GNC
Ralph's
The Vitamin Shoppe
Prime hydration drink by Logan Paul and KSI can be purchased in the United Kingdom in the following supermarkets:

Prime Hydration can be purchased in the US instantly with the UK to follow in just a matter of months.
What Is Prime Hydration?
YouTube stars Logan Paul and KSI have created Prime Hydration that they claim to be a refreshing sports drink that is better tasting than their competitors. Made up of 10% coconut water and also contains 850 milligrams of electrolytes.