After 288 long days of waiting, nagging, and praying to the macro gods, fans of MyProtein's Vimto Clear Whey Isolate have finally got the news they were waiting for. 
Yes, that's right, everyone's favourite nostalgic-tasting formula is back, but not for long.
Much like the previous collaborations between the two brands – which also included BCAAs in the unmistakable classic grape, raspberry and blackcurrant flavour – the Clear Whey Vimto is a limited-edition item, so when it's gone, it's gone.
Unsurprisingly, it's already selling fast, with more than 500 tubs snapped up in the last 48 hours alone.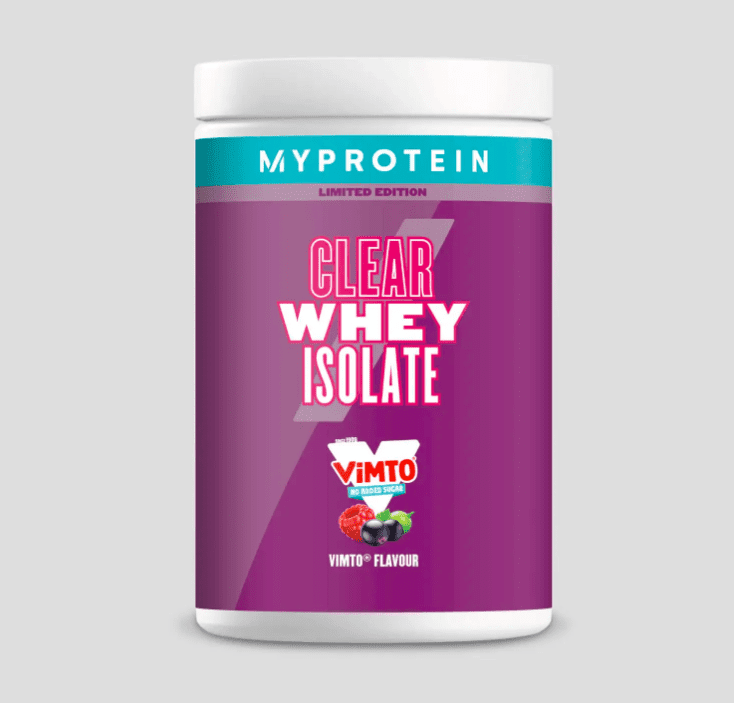 Winner of 'The Best Sports Nutrition Product' in the European Specialist Sports Nutrition Awards 2019, MyProtein's Clear Whey Isolate delivers 20g of high-quality hydrolysed whey isolate per serving.
The Vimto flavour is made with real fruit juices and gained big-name plaudits, such as former world-champion strongman Eddie Hall for its authenticity.
Despite its close match in flavour, MyProtein's blend contains just 89 calories and 0.7g of sugar. As part of the drop, people can also get their hands on Vimto Multivitamin Gummies. 
A tub of this refreshing formula containing 20 servings costs £34.99. Don't forget to use our discount code 'MYPGYM' for an impressive 38% off. Visit the Myprotein website here to shop.