For anyone not familiar with the fitness influencer scene, 20-year-old Joe Fazer a.k.a. skinny kid bulking up, is a baby-faced bodybuilder who has amassed a following of over 114,000 fans on his social media.
As one of MyProtein's newest athletes, he's teamed up with the brand to create a limited edition Clear Whey Isolate in a deliciously nostalgic-tasting strawberry and lemon ice lolly flavour.
Joe Fazer Clear Whey Protein
Think back to those warm summer childhood holidays – chilling with friends, knocking back the ends of those melted iced lollies. A lighter alternative to milky protein shakes, this specially-developed formula packed with 21g of protein and zero sugar to help go for those gains and smash your fitness goals.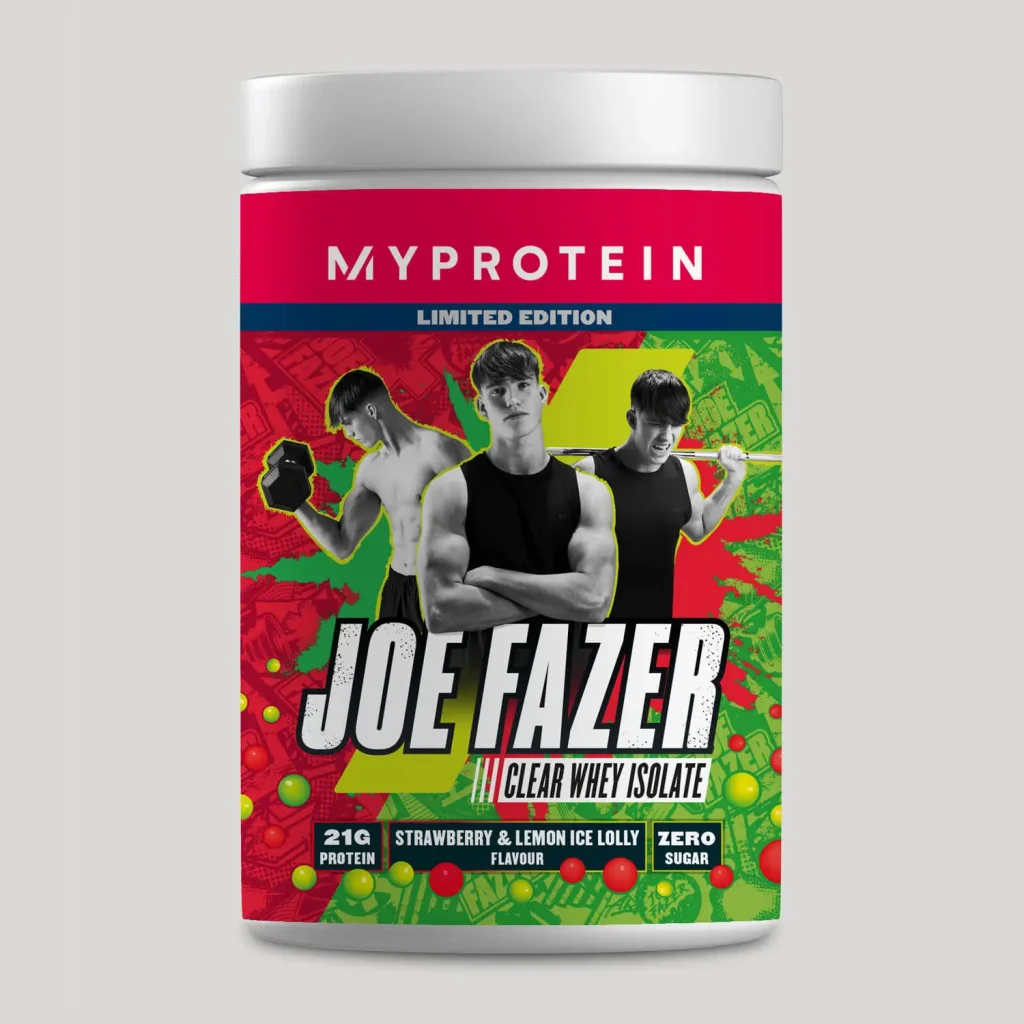 Plus, anyone who purchases the product will also get access to exclusive content. Simply scan the QR code on the label to watch Joe's journey developing his new clear whey isolate protein.
You can even save 38% off this new Joe Fazer Clear Whey Protein by using the promo code MYPGYM Here.