Founded in 2010 by Tim Goodwin, Lean Greens was created to help it's customers get healthier by providing the best greens product on the market. Lean Greens powder being their flagship product delivers 18 raw veg ingredients per scoop that you simply mix with water and drink whenever you want. Filled with complete goodness, low in calories and great tasting it's definitely a must have for any health addict or someone just wanting to do better.
Lean Greens have since decided to bolster their product line by offering one product you must try to help fall asleep and that's their Drift Off Formula (Magnesium Citrate Supplement). One tub offers 30 servings of their 5 star user rated sleep helping product and costs just £19.99.
Lean Greens Drift Off Formula's benefits include a restful nights sleep, muscle relaxation and it will replenish your magnesium. It also contains 100% of your daily zinc serving plus a maximum dose of Vitamin B6.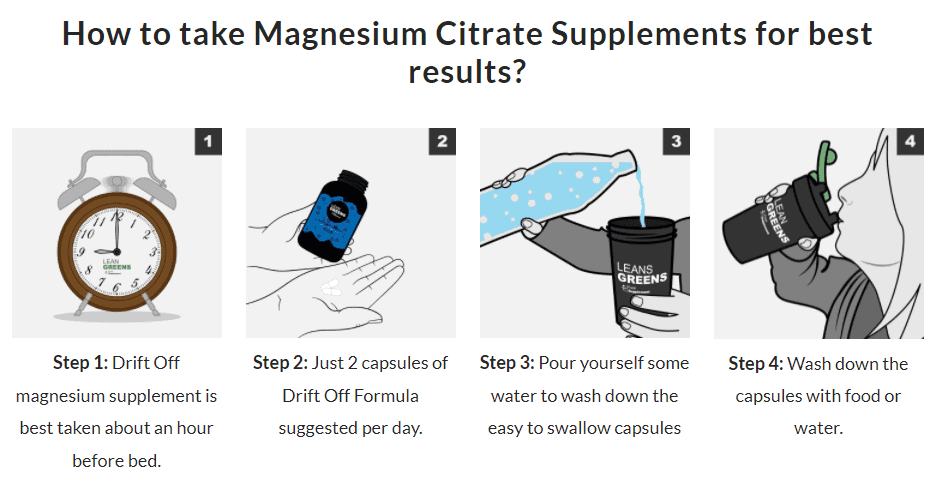 Gymfluencers visitors can enjoy 10% off their first order by using code GF10 at checkout. View the full line of Lean Greens products and the Drift Off Formula Here.
Next, you should check out this post: Taking Strides Towards Optimal Recovery: A Review of BetterYou Magnesium Muscle Body Spray.