A lot of people won't know this, but your gut holds a lot of power in your body, if you don't look after it properly it might through you some acne, or how about a lovely bout of diarrhea, a bad sleep? Your gut can cause all of these things.
It's all about bacteria, microbiomes, and your gut sending your brain mixed signals.
So, basically start looking after your gut, you might have to cut back on the takeaways…GUTted…
There are natural ways to look after your gut that include drinking more water, removing inflammatory foods and many other different forms of food and drink.
Now I am not telling you not to do this, because these changes benefit you in many other ways too, you should eat healthy and you should drink water for various obvious reasons.
In my opinion, though, there's an easy change you can make.
Gut Wealth. I'd also love to talk about our Gut Wealth discount code that gets you 50% off! Simply use code GF50 on checkout.
So, What is Gut Wealth
Gut Wealth is a company that wants to help you fix your gut, the clue is in the name. When it comes to keeping your insides healthy, they're one the biggest names on the market and definitely should not be ignored. They are not the one-stop supplement shop that will also offer you protein powders, collagen boosters, or anything else like that and that is 100% a good thing.
Think about it, we all love a jack of all trades when it comes to shopping but it does make you think, how much thought has gone into each of those products. Gut Wealth, on the other hand, focuses on one thing and one thing only, keeping all the things inside your belly in tip-top shape.
You're going to want to try their Daily Liquid Supplement, made with 7 key active ingredients including multiple vitamins, zinc, and some…long words, I can't possibly spell them.
These key ingredients are in there to help squash out and shield from undesirable gut bacteria, relieve abdominal discomfort, support bowel regularity, aid overall gut immunity, prevent inflammation, and have a myriad of other benefits.

If you read the reviews you see that Gut Wealth has solved many people's issues, we are talking acid reflux, bloating, acne, and all other manner of issues. The problems lead to my experience.
I have always suffered from bad skin, definitely not severe acne, but enough to make me feel very self-conscious. Over a few years of my early 20s I must've spent thousands of pounds on skincare, none of it worked. I went to the doctors on multiple occasions in the hope that they would prescribe me something aggressive that would clear my face, shoulders, and back spots. Again, nothing helped.
It took me years to find out that the problem could be in my gut, I can't remember if someone told me or my endless research finally prevailed but I knew this was something I had to try. So I asked Google…How do I naturally heal my gut? I followed all steps and yeah it did slightly help but I think the problem was bigger…in come to Gut Wealth.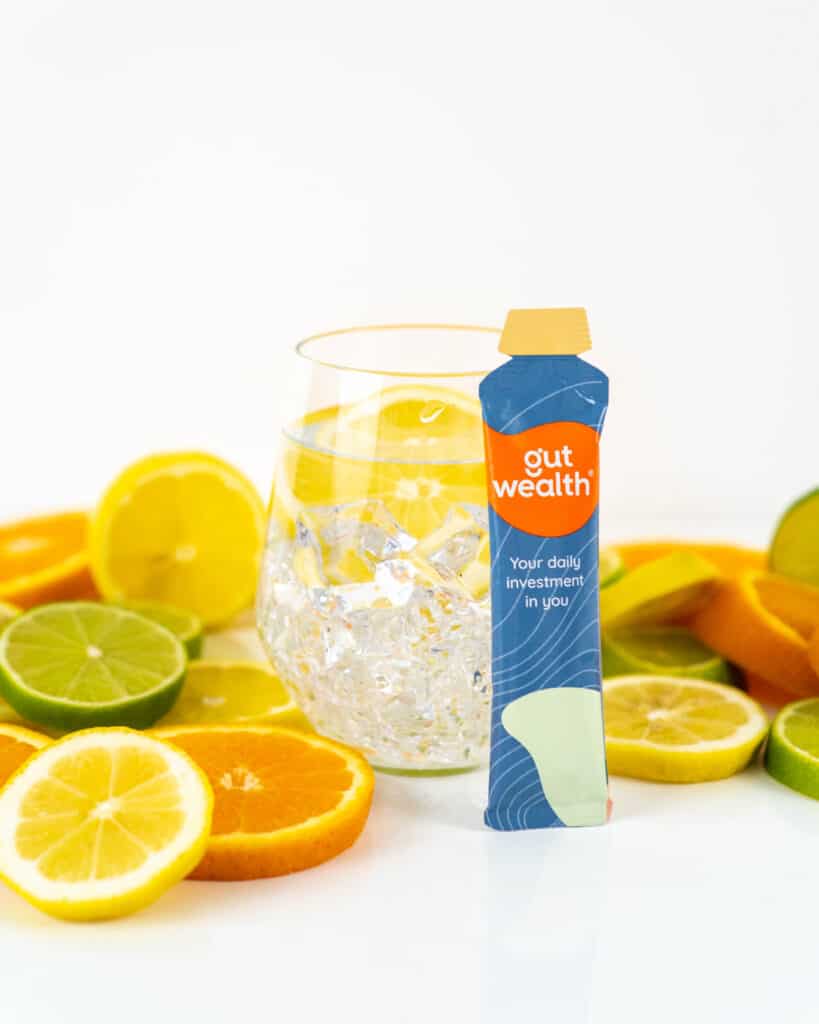 I started taking this daily and after around a month I was breaking out less and my face was healing after years of trying everything. My confidence instantly rose and I felt more comfortable in my own skin.
Looking back it seems crazy that a doctor didn't tell me it could be my gut, luckily I found out about Gut wealth. Their daily supplement is so hassle-free, it's something that i've told all my mates about, you literally don't need to do anything apart from taking a supplement in the morning. Bearing in mind that sorted out a lengthy problem for me, it's a no-brainer.
It'll cost you £59.99 for a one-off purchase of 30 sachets or you can subscribe and save for £47.99 where you'll be charged each month and a fresh box will be delivered to your door. You can also use our discount code, GF50 to get 50% off your purchase.
Trust me, this is a staple in my life now and it should be in yours, go to the website, look at the science and reviews.
Visit the Gut Wealth website here to shop.