Our top 3 must-haves for online coaches are perfect for saving you time and creating an effective, rewarding experience for your clients.
Working as an online fitness coach can be a real juggling act at times, between managing client communication, creating workout plans, and tracking your client's progress. You want to make your business as efficient as possible while also making sure your clients are getting the most out of their experience with you.
Luckily there are lots of things you can make use of as online coaches to make life easier for yourself and really provide a premium service for your clients.
These are our top 3 products and services that we think are must-haves for online coaches:
1. Weekmeals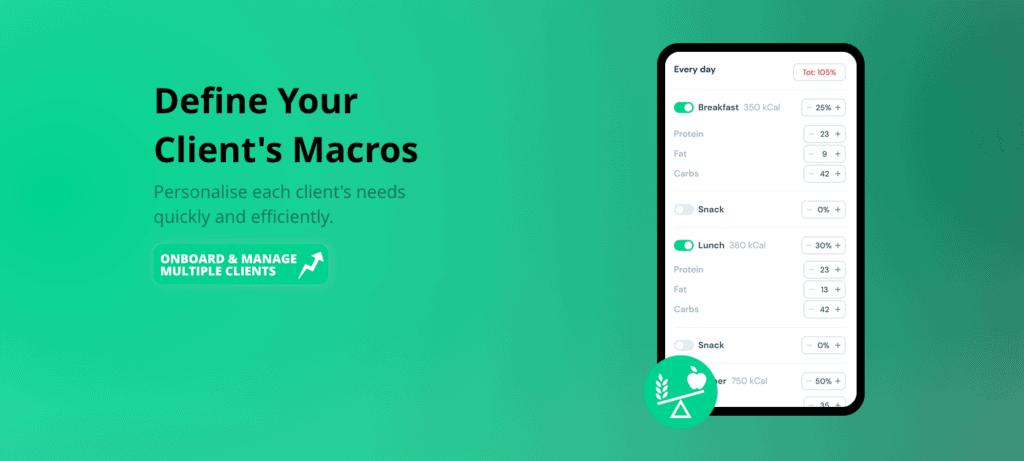 Part of being an online fitness coach is helping your clients with nutrition and meal planning, and honestly all that organising can take up a lot of your time.
With Weekmeals all the hard work is done for you. It's an app that you can personalise with your brand's logo and colours that you and your clients can use for their meal plans.
You just add your clients to the app and set up their plan with their own individual nutrition, calorie, and macro requirements, and then they can pick from the meals suggested each day.
This way, your clients have more flexibility than if you just give them a rigid meal plan to follow and you can save yourself loads of time each week which you can then use in other areas of building your business.
With over 450 recipes to choose from on Weekmeals, your clients have freedom to choose what they want to eat, but as their coach you can be confident that they'll still be within their calorie and macro targets.
Get this meal-planning software to get started.

2. Co-Branded Forme Shaker
A co-branded protein shaker from Forme makes an awesome gift for your clients, either as a way of celebrating them reaching a milestone in their journey or as a sign-up gift to welcome new clients on board.
These Forme shakers are on another level from your usual protein shakers, thanks to the sleek design, silent shaker, and stainless steel body which keeps drinks cold for up to 12 hours. They also have brilliant extra features like a built-in storage container which can hold up to 35g of supplements or protein powder for mixing up on the go.
As a coach you can get your brand name or logo engraved on Forme shakers to make them exclusive to you and your clients. GIving these out to your clients is a relatively small way to really set you apart from other online coaches, add a touch of luxury to the experience of working with you, and help subtly promote your business.
Don't give them all out to clients though, make sure you keep at least one for yourself so that you can take it with you to your own gym sessions, who knows how many more clients it'll help you attract!
Visit the Forme website here to get started.
3. Gymproluxe Home Gym Kit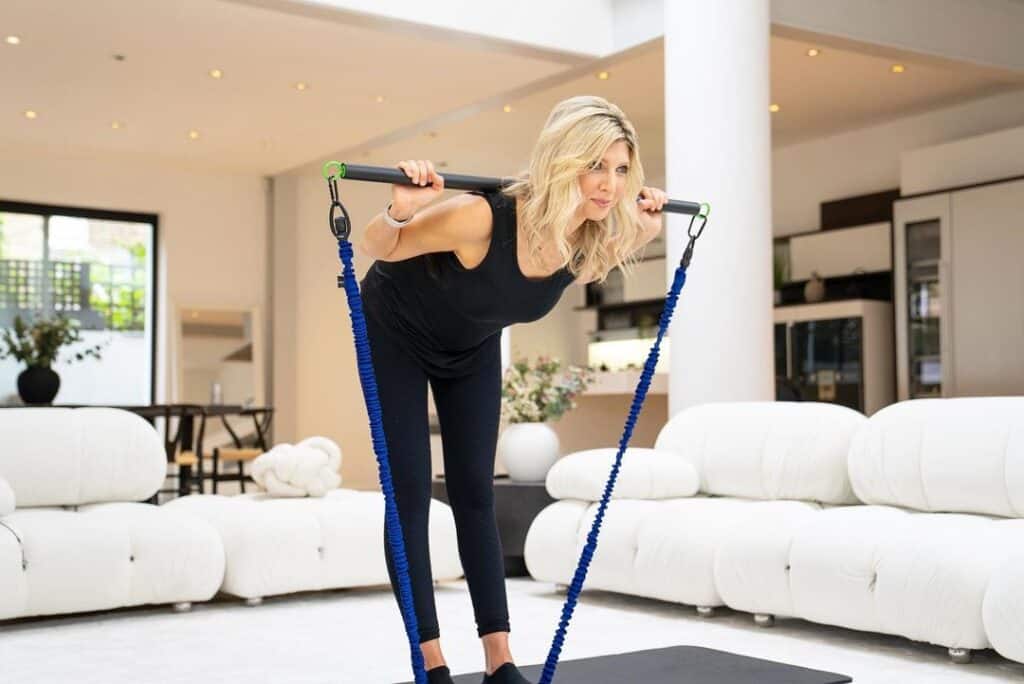 The Gymproluxe home gym kit is everything you need to workout from home, making it the perfect bit of kit for online coaches to use with their clients.
Lightweight and portable, the Gymproluxe doesn't take up much space and can be easily popped in the car boot for weekends away or even workouts outdoors.
It's based around an adjustable band and bar set that lets you increase the resistance as your clients get fitter and stronger. And it can be used for over 100 different exercises from squats to curls.
The Band and Bar set 2.0 is a great starter set and costs just £109.95, while the full Gymproluxe All In One portable gym system comes in at £195.95. Whichever set you go for (or recommend to your clients) you can save 15% off the price with our exclusive discount code, just use our Gymproluxe discount code GYM15 at the online checkout.
The beauty of the Gymproluxe is that it takes away all the excuses people might have about working out at home. You don't need a big set of dumbbells or fancy equipment, just the Band and Bar set and a good, carefully planned out workout that you provide for your clients.
Visit the Gymproluxe website here to shop and claim your discount.
Conclusion
So, if you're an online fitness coach looking to up your game, look no further than Weekmeals, Forme protein shaker, and the Gymproluxe home gym.
These must-haves are the perfect trifecta for any coach who wants to help their clients achieve their fitness goals. With Weekmeals, you can provide your clients with delicious and healthy meal options that are tailored to their fitness needs. And with the Forme protein shaker, you can ensure that your clients are getting the nutrients they need to build muscle and recover after a tough workout, while subtly promoting your business.
Finally, the Gymproluxe home gym provides the perfect solution for clients who want to work out in the comfort of their own home.
With these three essential tools in your arsenal, you'll be well on your way to becoming the most sought-after online fitness coach around. So what are you waiting for? Get out there and start helping your clients crush their fitness goals today!