It's no secret that Per4m whey tastes great. Whilst the brand's been on the protein science for a while, it's seen a boom in popularity in the past year with its fans fighting to get their hands on the bestselling flavours which have been flying off the shelves.
But with over 25 fantastic flavours to choose from it can be hard to know which to try – that's why we've created our ultimate flavour guide!

Per4m Whey
Per4M is devoted to developing great tasting, effective and affordable nutritional supplements, snacks and beverages. All of their products are simple, safe and innovative yet transparent and cater to a range of nutritional requirements including high protein, low carb, vegan and gluten free.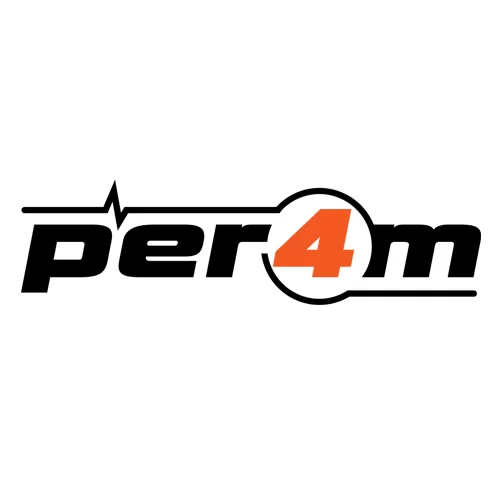 Their mission: Your physical evolution.
Their aim: To help you PER4M BETTER!
Per4m Whey Protein
Macros (per 30g serving):
Calories – 114
Protein – 21g
Carbohydrates – 3.7g
Of which sugars – 3.2g
Fat – 1.6g
Of which saturates- 0.6g
Nutritional info based on carrot cake flavour
Ingredients:
Whey Protein Concentrate (Milk), Whey Protein Isolate (Milk), Milk Protein Concentrate, Skim Milk Powder, Flavouring, Thickeners (Sodium Carboxymethyl Cellulose, Guar Gum), Ground Ginger, Sodium Chloride, Ground Nutmeg, Natural Colour (Beta Carotene) Emulsifier (Soy Lecithin), Sweetener (Sucralose)
When it comes to whey, Per4m believe you shouldn't have to sacrifice taste for results and pack each serving of their incredibly popular formula with highly bioavailable whey and milk proteins.
Why we love it:
Variety of delicious flavours
Suitable for vegetarians
Mixes instantly
Helps support lean muscle growth
Gluten free
21-22g protein per serving
Consuming 1-2 shakes in addition to your daily meals is a great way to increase your overall protein and calorie intake to support your own health and performance goals.
Per4m's popular protein comes in a wide range of delicious flavours, all of which taste great mixed simply with water or blended with milk for an even creamier shake!
The Verdict
Per4m certainly doesn't disappoint when it comes to the sheer variety of flavours. There are so many to choose from that picking just a few to review would have been way too hard and we just had to sample them all! After an incredibly enjoyable tasting session, we've come up with our ultimate flavour guide:
Tier 1 – Very tasty
15. Salted Caramel
14. Choc Peanut
13. Apple strudel
12. Chocolate Brownie Batter
Tier 2 – Absolutely delicious
11. Peanut Butter & Jelly
10. White Chocolate & Raspberry
9. Chocotella
8. Blueberry Muffin
Tier 3 – Insane
7. Chocolate Mochaccino
6. Cookies N Cream
5. Chocolate Orange
4. Cinnamon Donut
Tier 4 – The GOATs
White Chocolate and Hazelnut
The white chocolate and hazelnut flavour is good – seriously good – and tastes EXACTLY like a kinder bueno bar. The sweet, creamy white chocolate base is perfectly complemented by notes of roasted hazlenut in a harmonious pairing that Per4m has perfected in this blend. It great as a shake but our favourite way to eat it is definitely mixed into a paste and spread on toast.
Caramel Biscuit
One of Per4m's most recent releases, the hotly anticipated caramel biscuit didn't fail to live it up to our expectations. Per4m have got the sweetly, spiced flavour of speculoos down to a T. Biscoff lovers beware – we're certain that once you start you'll be hooked, just wait and see 😉
Carrot Cake
Ultimately, however, it was crowd-favourite carrot cake that took the Gymfluencers taste test crown. Claiming top spot with its true to flavour creamy base mixed with warming spices and sweet carrot undertone. This whey truly makes a dreamy bowl of porridge – bonus points for adding carrot – grated or even steamed, blended and used in place of banana in baked oats!