We had to do a Rawnice Review as it has has exploded onto the scene thanks to their impressive social media presence which is 100% down to the fact their products create the best food art in the business. Creating products that are bright pink, blue, purple and red that create a whole range of foods and drinks is something nobody has done successfully before. Those health conscious should NOT be worried, these are healthy foods and contain no harmful added ingredients. It's raw and it's nice.
How To Use Rawnice Products
As the Rawnice website says it's easy, just scoop, stir and enjoy. These are ingredients that can be added to both food and drink recipes to give you both a health and IG like boost. You can find a selection of recipes on their site which includes berry-licious smoothie bowls, breakfast jars, summer cake, ice pops, vegan strawberry donuts, pancakes and even pasta dishes. Each and every single one will be delicious and look like no other meal you have ever tried.
The quickest and best way we found to use the Rawnice products is to try their Pink Pitaya Powder which is made from 100% freeze dried dragon fruit. Add it to your banana smoothie in the morning or almost any fruit smoothie and it will take it from an enjoyable drink to the best drink you've ever had. Sweet, tasty, refreshing, packed with goodness, healthy and of course bright pink.
The Rawnice product range continues to grow. We have had the pleasure of trying Green Matcha Tea Powder, Pink Pitaya powder, Blue Spirulina powder, activated black charcoal powder, Yellow Curcumin powder and the brightest of all…Indigo butterfly pea powder.
OK so let's talk about the elephant in the room… Activated charcoal powder… a BLACK ingredient when their entire brand is to scream about colour. We were also shocked when this landed on our kitchen table but that shock quickly turned to laughs when we read their packaging; "This powder is so black, it could be the crumbled heart of your ex". HA!!!

It's not every day that a companies personality is shown, let alone oozes through their products. Rawnice yet again showcase their brand in the best possible way. OK, so what's Rawnice black charcoal good for? Hangover cures! Yep, you heard us right it's recommended use is for those mornings you wake up tired and with a sore head. Just mix a pinch of it in with lemon juice and fresh ginger and take the health shot.
The Rawnice Story
Rawnice was created by Helene Arvidsson and her partner in crime Jesper Noren. The pair were fed up of seeing yogis drinking coconuts on the beach or other wanabe health addicts eating boring health foods, flooding their IG feeds. So they decided to jazz up your eating and social media food experience by adding a huge pinch of colour and a whole handful of ingredients to health world.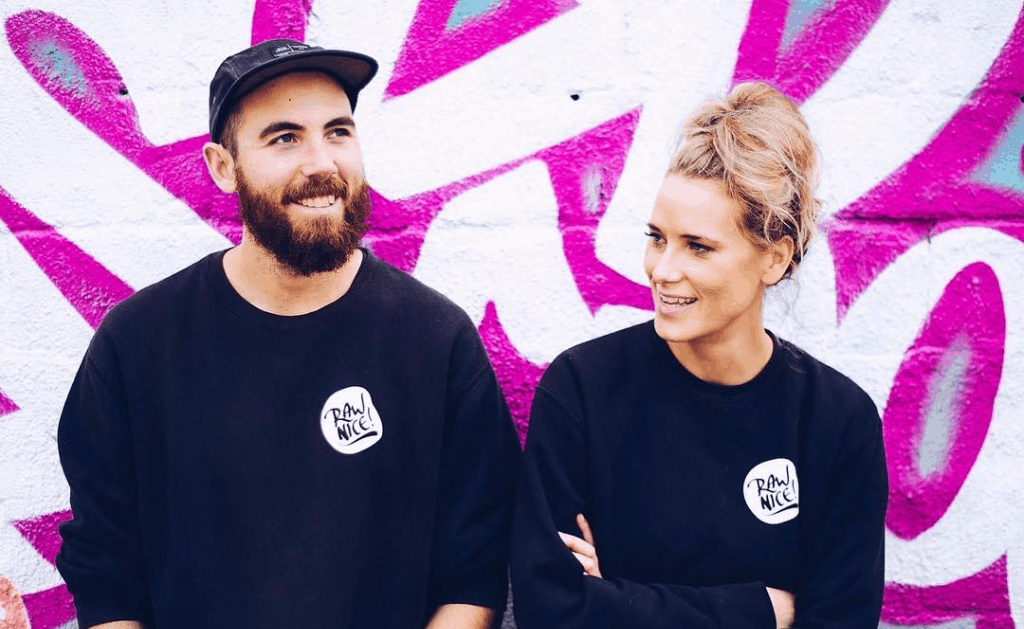 Whilst in Sweden in 2015, Helene was scrolling through Instagram when she landed on a beautiful bright pink smoothie bowl when the light bulb idea came to her to create Rawnice. Not being able to source fresh dragonfruit in Scandinavia the mission was on to make it available to the masses. Nearly 7 years on Rawnice has 1000s of happy customers who showcase their skills daily across social media. Give them a Follow to see what today's creations look like.
Before we continue with our Rawnice Rainbow Superfoods Review we must add one giant point which is made so little of a fuss of on their site and in the industry. Rawnice is a 100% Vegan health food company but so they should be when dealing with fruit, vegetables and seasonings.
Turn Rawnice Powder Into Art
Seeing the social media feeds flooded with the incredible Rawnice food creations we were at first sceptical on if it was even possible to replicate these and what props they might be using (such as mermaid tails and shell moulds) until we realized that every single thing on their plate could be created by using their products. There are no props! The tails are made from mixing their product and placing into a silicone freezer mould (sold online here) and bright green real looking leaves were yet again made using their powder and a silicone mould. It's all just genius and we are blown away by Helene's and her teams creativity.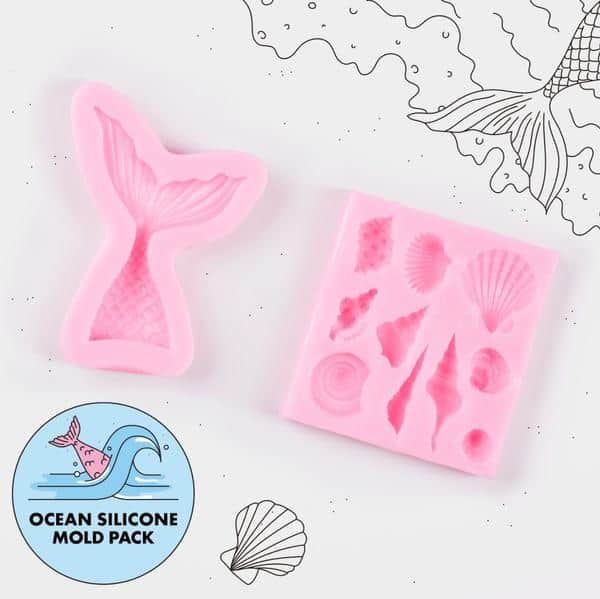 Our rating: 5 star.
We do not have a single bad word to say about this company or their products. Rawnice tastes amazing, the ingredients are 100% Vegan and their brand is kick ass. Head over to their Store and use code GF15 for a 15% discount.