Christian Guzman's 3D Energy has been the hottest energy drink on the market for the last 2 years now. The founder and CEO of Alphalete have once again used his Midas touch to create a product on everyone's lips.
3D Energy Drinks Ingredients
The sleek branding and minimalistic marketing have given it that extra feeling of exclusivity, but as with any good energy drink, it's what's inside that counts. Shall we take a peek?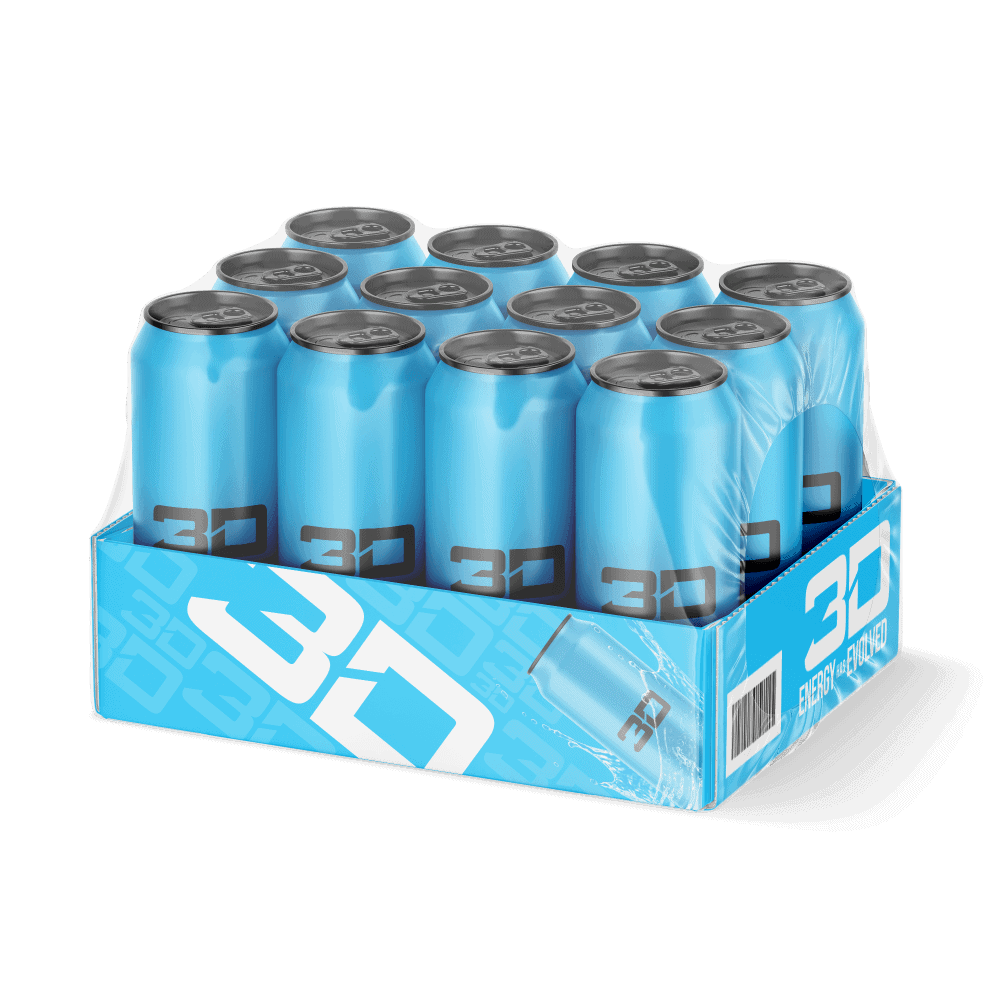 3D Energy Drinks contain 15 calories, 6g of carbs, no sugar or fat, and just 7 simple yet highly-effective ingredients:
Taurine
Common in energy drinks, taurine is an amino acid found abundantly in the brain, retina, heart, and reproductive organ cells, as well as in meat and seafood. It has important functions in the heart and brain, helps support nerve growth, and has been shown in studies to improve athletic performance.
Panax Ginseng Root Extract
Panax Ginseng is a powerful plant that grows in the mountains of East Asia. It's primarily used to improve psychological function, exercise performance, immune function, and conditions associated with diabetes.
L-Carnitine Tartrate
This little beauty can prevent exercise fatigue, and muscle weakness, and promote weight loss. It's widely used in products across the health and fitness market.
Glucuronolactone
During a study, people who consume energy drinks containing Glucuronolactone showed improvements in concentration, memory, alertness, and reaction time. It's a chemical found in the body, but it can also be sourced from food or even made in a lab.
Inositol
Inositol is a type of sugar that helps provide structure to your cells. It is also found in fruits, grains, and nuts and, in high enough doses, can have a positive effect on nervous system modulation.
Guarana Seed Extract
Hailing from South America, the Guarana bean contains roughly twice as much caffeine as coffee beans and is sure to give you the jolt you need.
Caffeine
Here's the one you've all been waiting for. 3D Energy Drinks are supercharged with 200mg of caffeine, meaning one 473ml can of this rocket fuel will send your workout to the moon.
Where You Can Buy 3D Energy Drinks
At Gymfluencers we want everyone to get the most out of their training, and we're tired of seeing you ripped off by sellers simply looking to line their own pockets with your hard-earned cash. That's why we set up the Gymfluencers Store selling 3D Energy Drinks and more at bargain prices.
Compared to the rest our 3D drinks are up to 60% cheaper and are not short-dated. Head over to our website to grab yourself a bargain today.