What comes to mind when you hear the word, "Grenade?" Explosive. Energy. Fiery. Excitement. Now, picture all of this packed into one 330ml tin and you are close to how great Grenade's energy drinks are. Packing a punch that'll boost your energy levels and give you the boost you need to get going, Grenade's energy drinks are a must-try!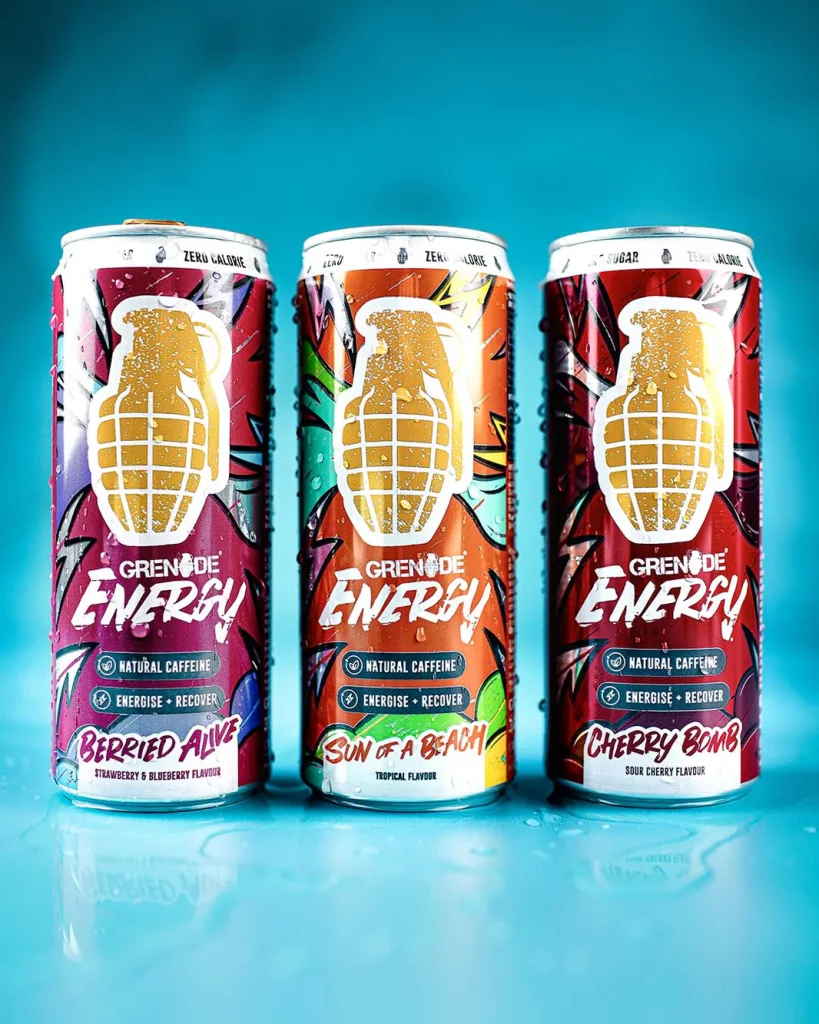 Grenade was founded in 2010 with 1 simple mission: to become THE brand in sports nutrition. Their 1st product was focused solely on weight loss and was described by a friend as explosive, "like a grenade," thus the name was born. Best known for their carb-killing protein bars, Grenade is constantly pushing its boundaries and branching out with new sports nutrition products, one of my current favourites is their Energy drinks which were 1st introduced back in 2019.
Grenade Energy is a functional energy drink that is powered by caffeine and each 330ml tin packs the punch of 2 espressos! It's derived from natural coffee beans and also includes a range of electrolytes, taurine, BCAAs and key vitamins which are perfect for aiding your recovery after a brutal training session. The drinks are sugar-free, contain 4 calories, have no artificial colours or preservatives and are suitable for vegetarians and vegans. Honestly, what's not to love?
If like me, you believe variety is the spice of life and absolutely love a good bargain, the Energy drink selection box (12 pack) is for you. You'll get to try all of Grenade's delicious flavours, and at a discounted rate. This box of 12 which normally goes for £23.88, is now at a fantastic discounted rate of £15, that's only £1.25 per tin. As for the flavours, it's not just the "punny" names that'll keep you coming back for more, but the fresh crisp flavours are so refreshing.
The selection box contains:
X4 Sun of a Beach Energy Drink
This tropical sensation of a drink makes you long for a sandy beach, lying underneath a palm tree enjoying the sound of the waves. The tropical-trio blend of pineapple, orange and a refreshing hint of coconut will have your tastebuds dancing the hoola in no time.
X4 Berried ALive Energy Drink
The sweet allure of strawberries and a hint of blueberries are so good you'll almost feel "berried alive" in their flavour. This fruity drink, powered by natural caffeine, BCAAs, electrolytes and vitamins will give you the energy to take on whatever your day throws at you.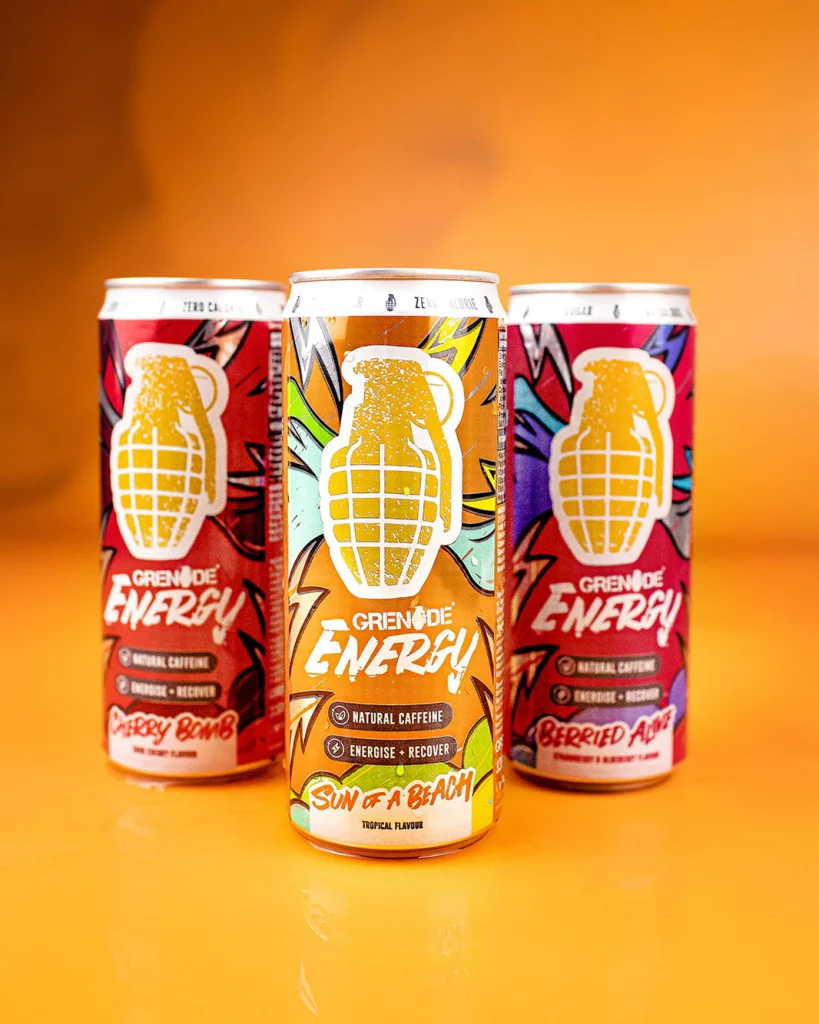 X4 Cherry Bomb Energy Drink
Whether you're looking to arm yourself with fuel to get stuff done, or you need a pick-me-up to help you, soldier, on through your workout, Grenade Energy Cherry Bomb has got you covered. Its refreshing explosion of sweet and sour cherry will leave fatigue in its wake.
Grenade's website is user-friendly, making choosing your items and paying for them so easy and painless. Delivery is a bit more expensive than I've seen on other sites, but hey, you pay a premium for quality right? Delivery is quick and the packaging is well branded and displays the drinks very well.
Due to Grenade Energy's high caffeine content, they do not recommend it for children, pregnant or breastfeeding women, or people who are very sensitive to caffeine. If however, you do not fall into any of these categories, this is a must-try!!