You might not think it, but good gut health is key to a whole host of benefits for both your physical and mental wellbeing. A healthy gut helps to support and maintain a strong immune system, improves digestion, and could even help to reduce the risk of chronic diseases like diabetes and heart disease.
On top of that, research has shown that the gut-brain connection is bidirectional, which means that your gut health can also affect your mental health. A healthy, balanced gut microbiome has been linked to improved mood and cognitive function, as well as reduced feelings of anxiety and depression.
So what can you do to make sure your gut is healthy and happy?
Well, here at Gymfluencers we're big fans of Symprove's Gut Health Supplements, which we think is the only supplement range you'll ever need.
You should also know that you can get Symprove supplements for 50% off using our Symprove discount code, GYMFLUENCERS50.
Symprove Probiotic Supplement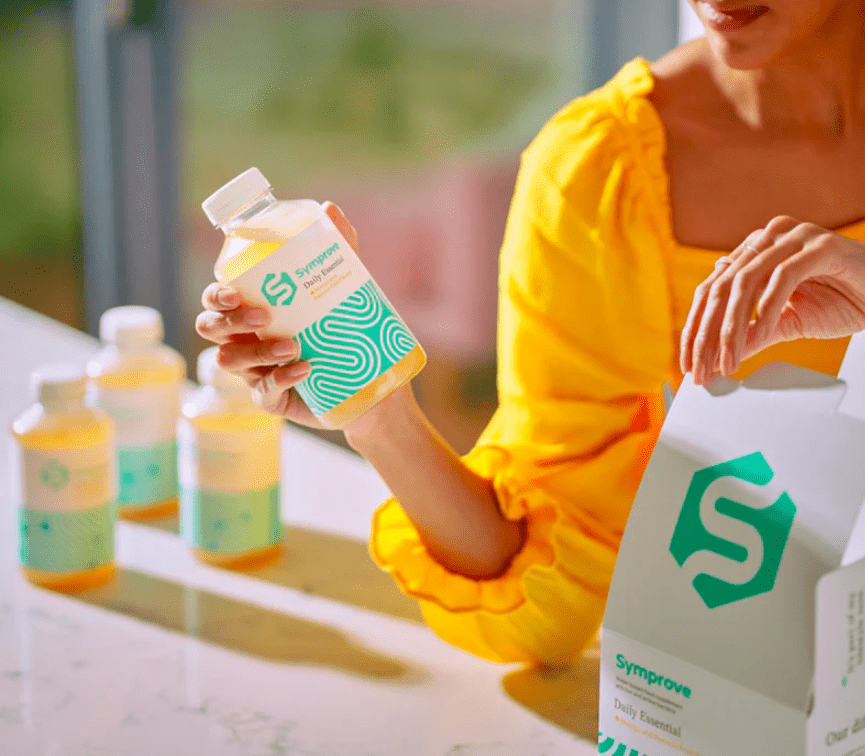 Symprove Daily Essential is a scientifically proven supplement that works to balance your gut microbiome and boost your overall gut health.
It comes in the form of a Mango and Passion Fruit flavoured drink, and all you need to do is drink a 70ml shot of it each morning on an empty stomach.
You just need to make sure that you then wait 10 minutes after taking your Symprove before you tuck into your breakfast or start sipping your morning coffee. If you have time in your morning routine then you could use that 10 minutes for a quick yoga session, or you could just use the time to prep for the day ahead.
Most people find that they really start to notice the benefits of taking Symprove every day after about 3 months, with 94% of users saying they can feel a difference in their health. So Symprove have a one-time purchase offer which gives you a 12 week supply of the supplement for £149.99, which means you can give it a try for long enough to start seeing results. You can also set up a subscription and have a delivery of the supplement sent to you every month so you don't have to store a lot at once but also never have to worry about running out.

So What's Actually in Symprove Daily Essential?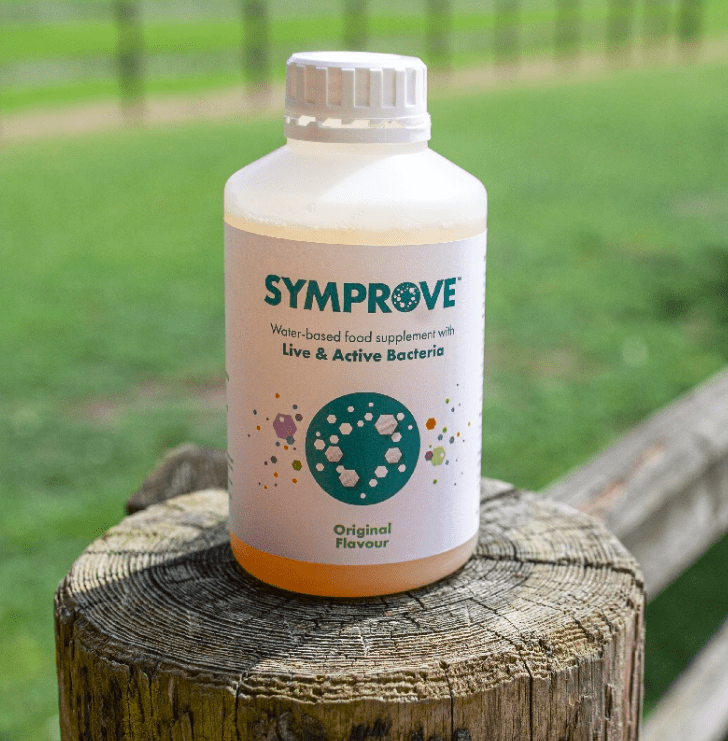 Well the star ingredients are the live bacteria, with each shot giving you 10 billion units of good bugs in four carefully chosen strains. These different strains all work together beautifully to take care of your gut health and support your gut microbiome.
Symprove also contains germinated barley extract which works as a catalyst for fermentation. Basically, it helps to speed up the growth of the live bacteria in the formula and works to keep the numbers steady for the 4 months of the supplement's shelf life.
The final part of the puzzle is simply water, which helps the bacteria reach your gut safe and sound.
Once the formula reaches your gut it gets to work balancing the bacteria in your microbiome so it can do its jobs of breaking down complex carbs, producing vitamins and minerals, fighting bad bacteria and toxins, and boosting your immune system and mental health.
If you have digestive issues then taking Symprove regularly can really help to improve things, and even if you don't have any issues then there are still so many benefits to taking the supplement and supporting your gut health.
Symprove Reviews
We're not the only ones who are big fans of Symprove and the benefits it gives for good gut health. There are so many Symprove reviews from happy customers who time and time again give the supplement a five star rating and rave about the huge impact it has on their digestive health and their overall health.
Symprove is also backed by loads of scientists and experts, including Ella Mills (founder of Deliciously Ella) who's been taking the supplement for 6 years and swears by it for boosting her gut health.
Symprove Discount Code
Keep your bank account as happy as your gut with our exclusive Symprove Discount Code that saves you 50% off the price of Symprove Daily Essential. Just use the code GYMFLUENCERS50 at the online checkout. Visit the Symprove website here to shop now.