The collaboration between the fitness giant Gymshark and renowned fitness influencer Whitney Simmons is a shining example of how synergies between fitness enthusiasts and apparel companies can produce phenomenal results. In this article, we delve into the history of the Gymshark and Whitney Simmons collaboration, exploring how this partnership has evolved and the impact it has made in the fitness and apparel industry.
Whitney Simmons: A Fitness Icon
Whitney Simmons, a former competitive gymnast and fitness enthusiast, turned her passion for health and fitness into a thriving career, becoming one of the most influential fitness personalities on social media. Her YouTube channel, which offers workout routines, nutrition tips, and personal vlogs, has amassed millions of followers. Simmons' dedication to promoting positivity, self-love, and an active lifestyle has made her a role model for fitness enthusiasts worldwide.

Gymshark: A Leading Fitness Apparel Brand
Gymshark, founded by Ben Francis in 2012, started as a small business run from a garage in Birmingham, UK. It has since grown into a globally recognized brand, known for its premium quality fitness apparel and a keen understanding of the needs of fitness enthusiasts. Gymshark revolutionized the industry with its innovative designs, modern aesthetics, and an emphasis on performance and comfort.
The Genesis of the Collaboration
Gymshark has a history of successful collaborations with fitness influencers, understanding the mutual benefits these partnerships can yield. Whitney Simmons had been a Gymshark athlete (a title given to influencers sponsored by the brand) for several years, endorsing and promoting the brand's products. Recognizing Simmons' positive impact on their community and her alignment with Gymshark's brand values, a more significant partnership was a natural progression.
The Gymshark x Whitney Simmons collection was officially announced in 2019, generating significant excitement within the fitness community. The collaboration embodied both Simmons' personal style and Gymshark's dedication to high-quality, performance-enhancing apparel.
The Impact of the Collaboration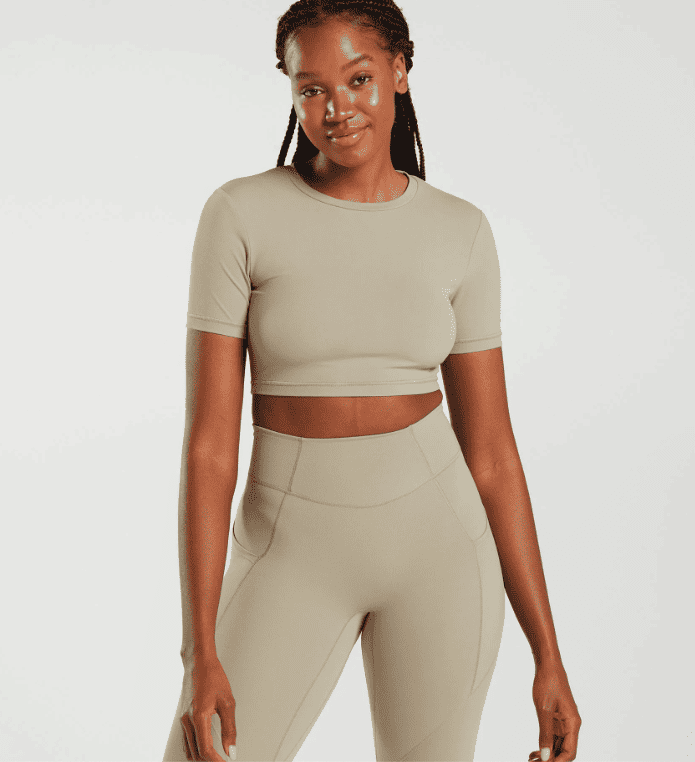 The Gymshark x Whitney Simmons collection was a resounding success. The line included leggings, sports bras, tops, and hoodies, all designed with unique aesthetic elements representative of Simmons' style. The collection was lauded for its blend of fashion-forward design and functionality, quickly becoming a fan favorite.
The launch was a testament to the power of influencer-brand collaborations. It demonstrated how working with influencers who genuinely resonate with a brand and its community can significantly enhance brand visibility and customer engagement.
The Legacy of the Gymshark and Whitney Simmons Collaboration
The collaboration's success led to a second Gymshark x Whitney Simmons collection in 2020, building on the first line's momentum. The collaboration has been an inspiration to other brands, showcasing the potential in leveraging influencer relationships for product development.
The Gymshark and Whitney Simmons collaboration remains one of the most successful partnerships in fitness apparel history. It demonstrates the impact of authentic connections between a brand and influencer, and their shared commitment to promoting fitness, well-being, and positivity.
The collaboration has not only produced desirable fitness apparel but has also reinforced Gymshark's image as a brand that listens to and values its community, working with influencers they admire and trust. It's a remarkable chapter in the Gymshark story, showcasing the potential and power of well-aligned partnerships.
Visit the Gymshark website here to shop the collection. You can also check out our other posts on Gymshark, like Discover the Gymshark Store in London.