TikToker Jessi Balter has posted a trigger warning video where she showed what she was wearing and filming the day she was followed home from LA Fitness by a man who gained entry into her home and assaulted her.
Jessi had previously reported this man to the LA Fitness management who refused to take any action or ban the man. Jessi said "how can they care more about a contract then their own members safety???".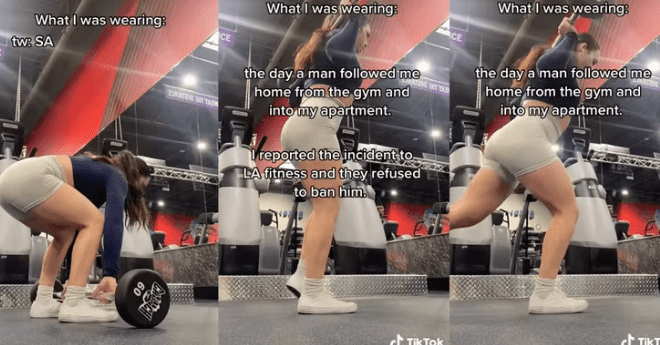 Next, check out our post on Viral Gym Girl Exposing 'Pervert' Faces Huge Backlash.