Feet hurting or losing those precious seconds on the treadmill? Today we look at the top 3 running shoes that you will love & need to buy. We have ran many miles, reviewed all the brands and can now give you all the reasons, prices and even technology behind the best running shoes on the market.
The most familiar running shoes brands are:
Nike
Asics
Allbirds
Hoka
New Balance
ON
Reebok
Brooks
The truth about running shoes is what it mainly comes down to is getting the perfect fit and feel for what you require during your runs. Our review is for a typical treadmill or street type of run so make sure you check out other makes and models if you are into trail running or sprinting.
The best treadmill trainers for men and women are often ones that are quiet, light and not overpriced. The things to look out for when buying a good running shoe are:
Stability.
Weight.
Comfort.
With all of this being said our Top 3 Running Shoes That You Will Love & Need To Buy are:
ON Cloudflow Runners
Hoka Arahi 6 Runners
Brooks Launch 8 Runners Review
The ultimate in running shoes produced by Brooks offers the perfect road/treadmill runners due lightweight cushion, quick transitions and are extra breathable. Using BioMoGo DNA cushioning these running shoes help reduce impact on your joints.
Costing just £100 per pair these are a mid priced runner. Brooks Launch 8 runners are available for men and women and across sizes UK 6.0 – UK 14.0. You can find 8 different colour combinations with our favourite being the super vibrant black/nighlife/red.
ON Cloudflow Runners
The brand that came from nowhere and took over the running shoe market ON-Running have created their Cloudflow runners than are light, fast and fully cushioned to provide you the with the ultimate treadmill running experience. When it comes to comfort these are 10/10 plus their design is super modern and like very little else on the market.
Available for £130 and available for Women in sizes UK 3.0 – UK 9.0 and across 4 colour ways there is a huge chance that this will be your perfect pair.
Hoka Arahi 6 Runners
It wouldn't be a runner review without including Hoka! Hoka One One was founded in 2009 by Nicolas Mermoud and Jean-Luc Diard who wanted to create something new, exciting and to enhance the running experience for anyone who managed to slip into a pair. The shoe company that was originated in France is now available in pretty much every country and provide footwear for men and women.
The Hoka Arahi 6 runners are available for men and woman and retail for £125 and can even be purchased using Klarna where you can spread 3 interest-free payments of just £41.66 to get your dream pair of trainers. You can also take advantage of free next day delivery on your first purchase.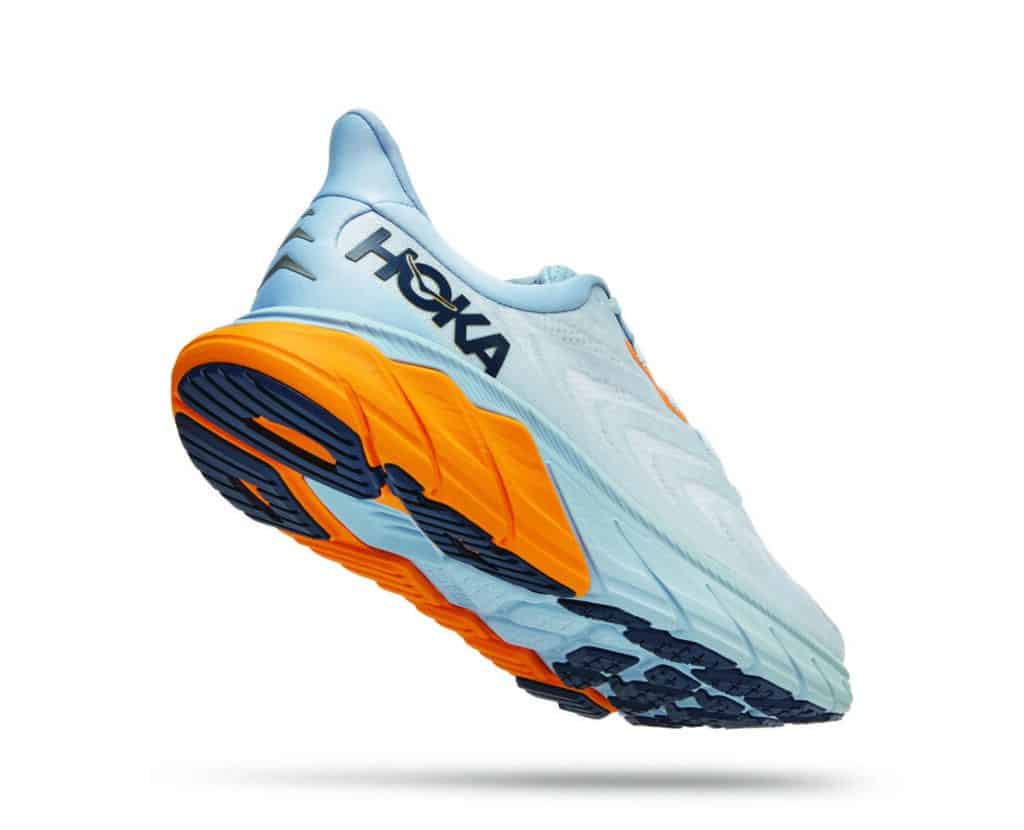 Men's Arahi 6 are the super light stability runner than use J-FrameTM stabilizing technology that helps this trainer offer a combination of maximal cushioning and minimal weight.
Available in black/white, blue graphite/blue coral and plein air/blue fog you can be assured that there is something for everyone. Sizes available are UK 6.5 – UK 13.5.
J-Frame™ midsole support
CMEVA midsole
Plush tongue
Extended heel pull
Early stage Meta-Rocker
Ortholite® sockliner
Zonal rubber
Durabrasion rubber
Recycled content mesh lining
Vegan
---
If we had to choose one it would be the Brooks Launch 8 Runners due to the price, comfort and overall look of the shoe. Remember to always try your pair on and walk around in them a bit before hitting that big PR attempt or marathon. Each and every person will have a different foot shape and need for their runners. Many retail stores have sophisticated foot measuring systems which use intelligent technology to also help find your perfect pair.