England, a land marked by cultural richness, historical landmarks, and progressive innovations, also thrives as a fitness-centric destination. With a landscape dotted with fitness centers and gyms, it provides a wealth of options for those pursuing health and wellness. This guide presents a detailed exploration of some of the best gyms across England, each embodying the essence of fitness in its unique way.
1. Third Space, London: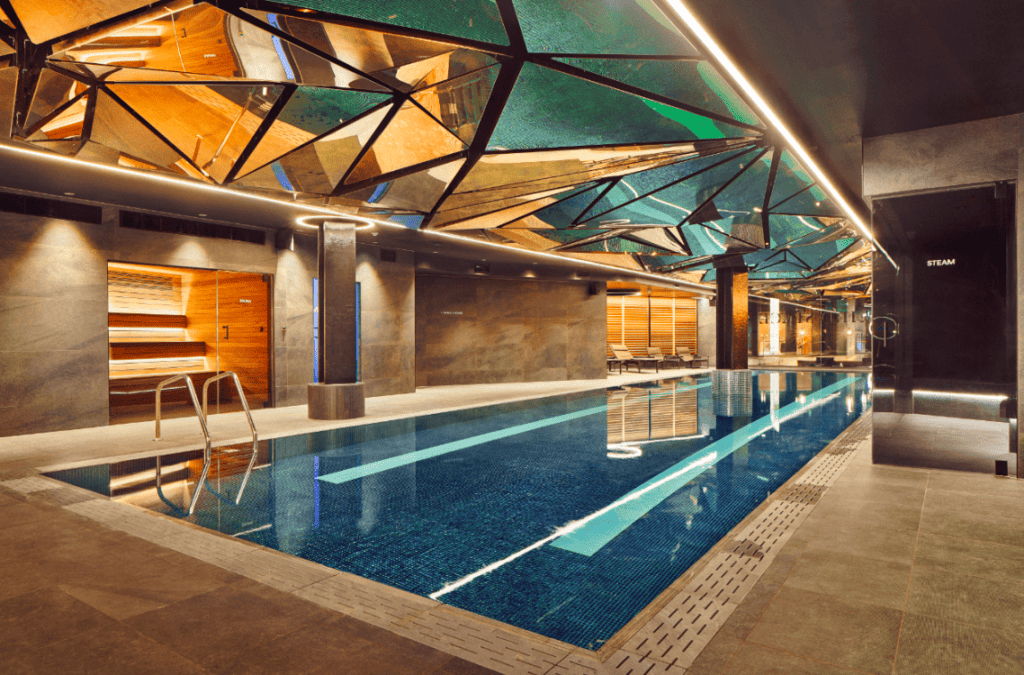 Nestled in the bustling heart of London, Third Space is a luxury fitness institution, notable for its extraordinary approach to fitness. With five unique clubs across the city, each designed to offer an exceptional workout experience, Third Space has set a high benchmark in England's fitness scene.
The gym comes with a suite of impressive facilities that goes beyond the standard gym offerings. Along with a vast array of strength training and cardio equipment, Third Space provides a pool for swimming and aqua-based workouts. Their Canary Wharf club houses a unique climbing wall, offering an unconventional and fun way to workout. Plus, they have a hypoxic chamber that simulates high-altitude conditions, perfect for advanced athletes seeking to boost their performance.
Third Space's strength lies in its diverse group classes. Whether you prefer the intensity of a high-energy HIIT session, the serenity of yoga, or the rhythm of spin, their extensive class line-up has something to cater to every fitness taste. Their highly qualified personal trainers are available to provide personalized fitness plans for those who seek more targeted training.
2. PureGym: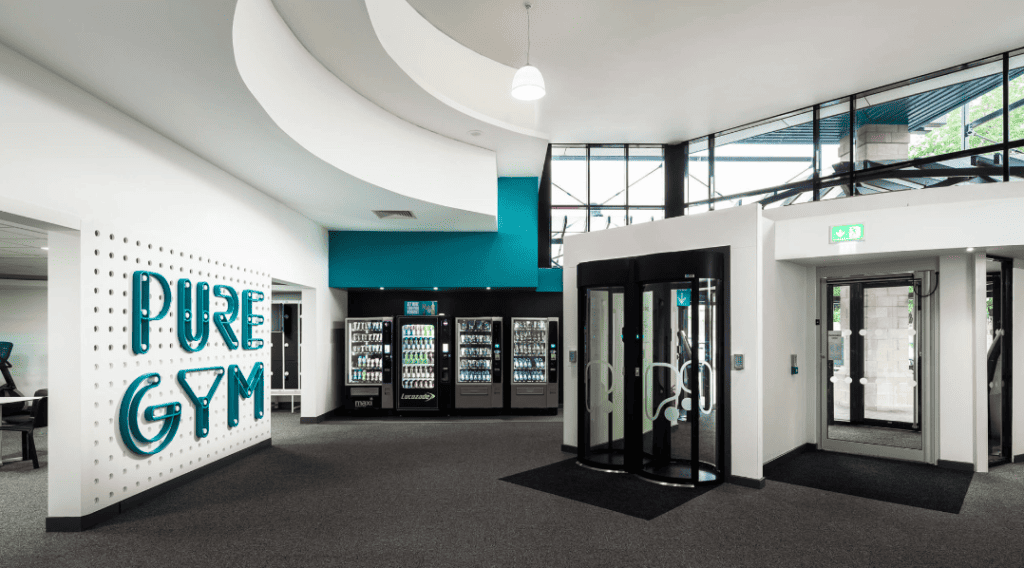 Established as a nationwide fitness network, PureGym has successfully made fitness accessible and affordable for fitness enthusiasts across England. Their gyms, open 24/7, are designed for flexibility, allowing members to workout at their convenience.
PureGym houses a wide range of fitness equipment, catering to various workout styles. The availability of an extensive free weights area, diverse cardio machines, and a variety of resistance equipment ensures that members never have to compromise on their workout routine.
Beyond individual workouts, PureGym's offering of over 50 group fitness classes each week is a major draw. Classes range from the rhythmic energy of step aerobics to the high-intensity workout of spinning, enabling members to add variety and a social element to their fitness regimen.

3. 1Rebel: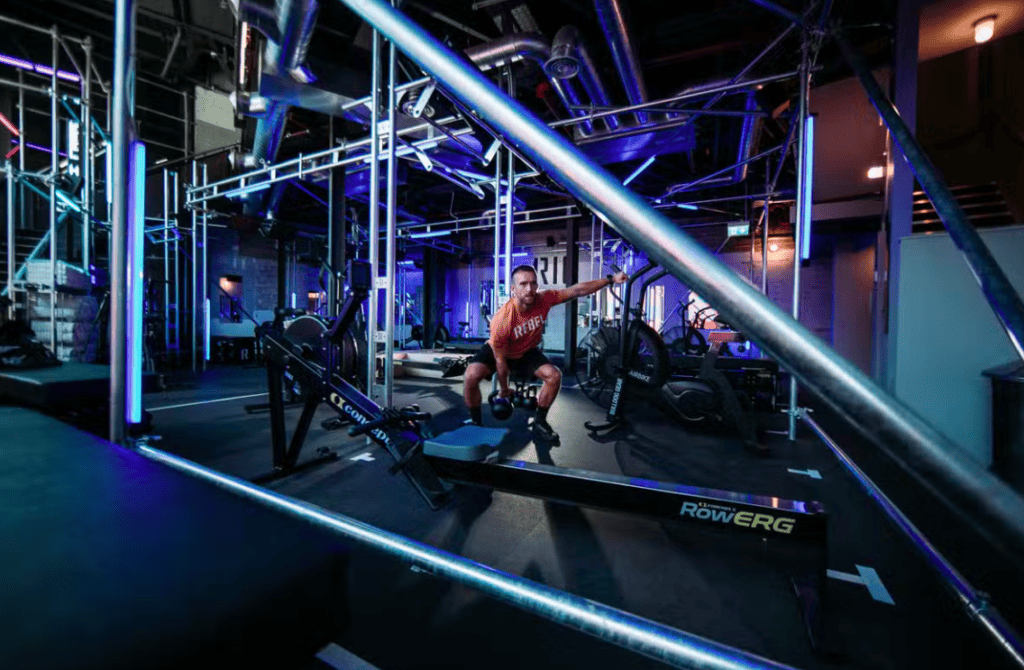 1Rebel breaks away from the traditional gym mould to offer a boutique fitness experience. Based in London, this gym shuns conventional workout setups for specialized studios and focussed, high-intensity group sessions.
Their classes revolve around three core areas. 'Ride' is their take on spinning, featuring high-energy music and mood lighting for an immersive workout experience. 'Reshape' is a total body workout designed to challenge your strength and endurance. 'Rumble' is a dynamic boxing class that combines cardio and strength training for a full-body burn. The electrifying music and the motivating atmosphere at 1Rebel transform workouts into energizing fitness parties.
4. Fitness Space:
With a presence across various locations in England, Fitness Space stands out with its tech-savvy, personalized approach to fitness. Their gyms are equipped with state-of-the-art fitness machines and an array of facilities to cater to diverse workout preferences.
What makes Fitness Space unique is its scientific approach to personalizing workouts. They use DNA testing to understand members' genetic makeup and design workouts that align with their body's responses to different types of exercises and nutrition. This scientific strategy ensures that members receive a fitness regimen that is truly bespoke.
Their extensive offerings include personal training, various forms of yoga (including hot yoga), and altitude training at select locations. This variety ensures that members have ample options to explore and diversify their workout regimen.
5. UP Fitness, Manchester: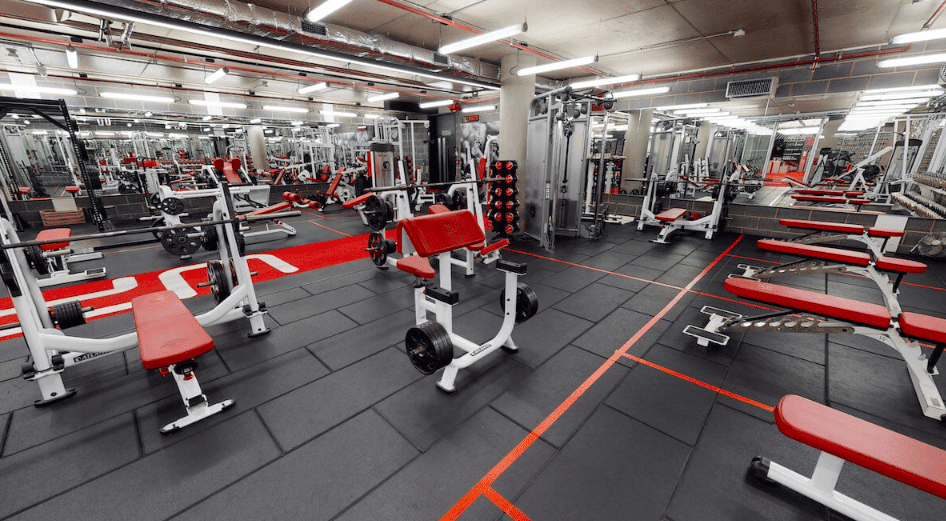 UP Fitness has made a name for itself globally with its dedicated and results-driven approach to personal training. Based in Manchester, this gym is a prime destination for anyone with a goal of body transformation.
UP Fitness focuses intensely on delivering measurable results. They provide members with a comprehensive fitness package that includes a tailored nutrition plan, dedicated personal training, and meticulous tracking of progress. This thorough and focussed approach ensures that members are guided and motivated throughout their fitness journey.
6. David Lloyd Clubs:
David Lloyd Clubs offers a comprehensive wellness experience that goes beyond fitness. Their clubs, located across England, are equipped with high-quality fitness equipment and offer an extensive range of fitness classes. What sets David Lloyd Clubs apart, however, are the additional facilities that make it more than just a gym.
Most of their clubs house swimming pools, perfect for aqua workouts or leisurely swims. Tennis courts are available for those looking to mix their fitness routine with sport. And for those who enjoy a bit of pampering post-workout, many David Lloyd Clubs have spas offering various wellness treatments.
One of the defining aspects of David Lloyd Clubs is its family-friendly approach. With dedicated clubs and activities for kids, it ensures that fitness is a family affair.
Conclusion
Choosing a gym in England depends on various factors, including your personal fitness goals, preferred workout style, and budget. Whether you seek a high-end fitness experience, a family-friendly gym, a dedicated personal training program, or a budget-friendly, flexible workout environment, England's rich fitness scene has a gym to cater to your needs. Start your fitness journey on the right note by selecting a gym that best aligns with your fitness aspirations and lifestyle.
Next, check out our posts on The Ultimate Guide to the Best Gyms in London: Get Fit in the Capital.