Starting off 2022 in style we are proud to announce we are running a giveaway with our partners Efectiv Nutrition who have kindly created an incredible supplement bundle worth £89.99 for you to win.
The prize on offer is: 2KG bad of biscuit flavour whey protein, a shaker, 300g of amino acid and 300g tub of creatine. To enter this giveaway you simply need to head over to the Gymfluencers Instagram Post.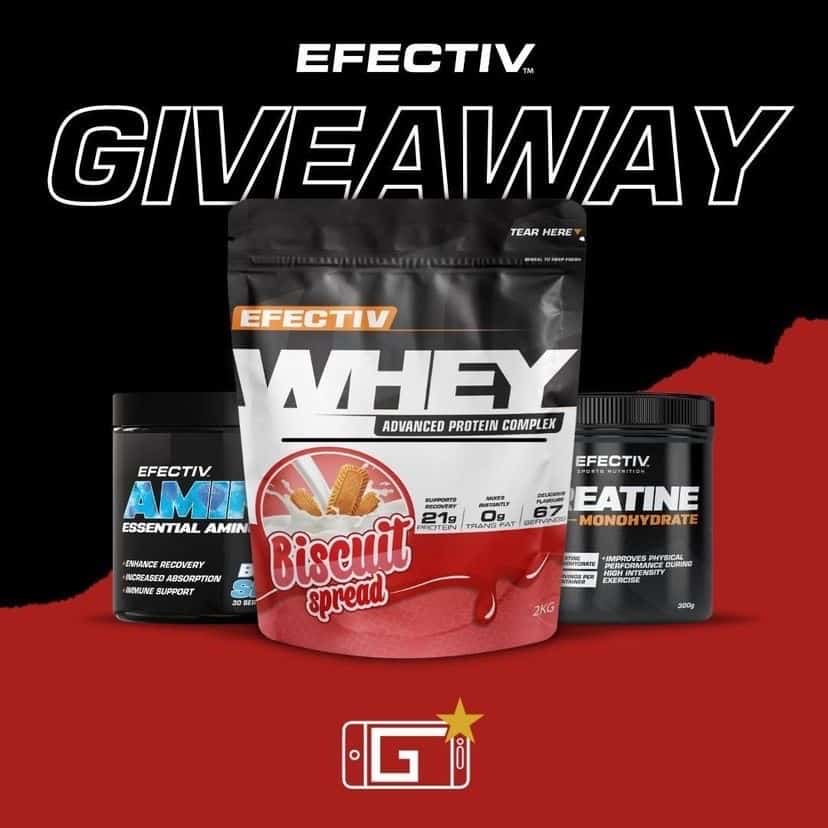 A little more on Efectiv Nutrition:
A sports nutrition company who are passionate about delivering the best formula supplements at better value than their competitors. Their sole goal is to develop products that help you hit your goals and improve your performance and physique.
Efectiv Nutrition offer a vast range of products that includes:
Whey Protein
Casein
Amino Acids
Meal Replacements
Cream Of Rice
Creatine
Gymwear
Mass
Pre Workout
Vegan Protein
Vitamins & Minerals
Head to their Store to see what you can pick up today at unbelievably low prices. Supplements should always be used along a healthy workout routine and meal plan.