Grab the best bargain of the day by heading over to Dare to pick up your motivational shake mix. By clicking Here and using code AWESOME20 you can taste the ultimate all-in-one plant based shake which is filled with pre and probiotics, all 26 essential vitamins and minerals plus a blend of the highest quality seeds and superfoods.
What's ingredients are in the Dare Motivational shakes?
Flaxseeds
Pumpkin sees
Sunflower seeds
Oats
Brown Rice
Turmeric curcuminoids
Maca
Green Tea
Acai Berry & much more.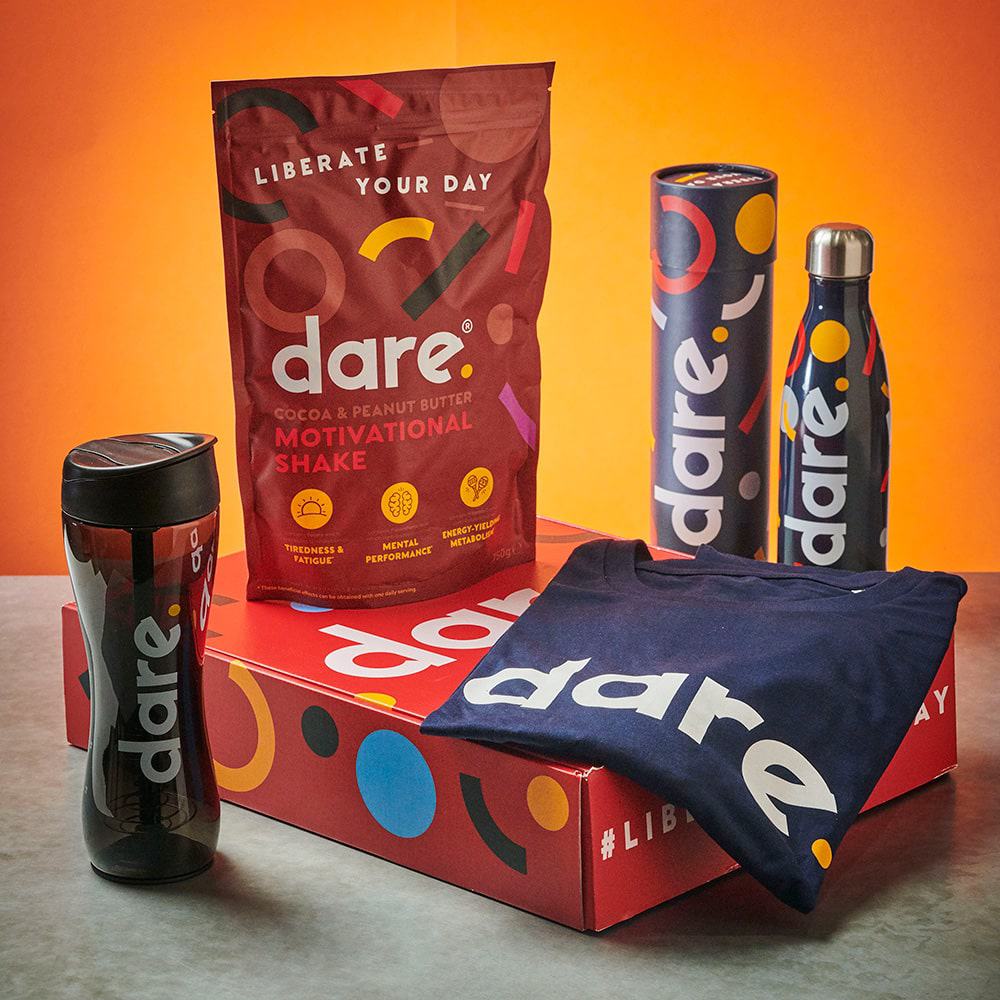 This Dare motivational shakes can be used as a breakfast replacement, for pre or post workout, an afternoon pick me up or just for whenever you are running out of time and need a quick fix. Save time, reach goals, save money and achieve no more food waste!
Dare motivational shakes are available in cocoa & peanut butter, cocoa vanilla frosting and cocoa and jaffa orange flavours.
Use code AWESOME20 to get 20% Off Dare Motivation Drinks Plus a Free Shaker & T-Shirt Here!
Next, grab even incredible discounts with Warrior Clear Whey Isolate.