Low calorie alcohol is something we have not seen a lot of for the last decade but now with a vast amount to choose from we have fold the top 3 low calorie alcoholic drinks for you to try and enjoy. Low calorie alcohol is now available in beer, spirits, wine, prosecco and almost any other variation that you can think of. The good news is that top brands such as Budweiser, Brewdog and Koppaberg have introduced this in to their full range and new standalone low calorie brands such as Skinny have made it their mission to compete with the big boys on taste, price point, available discounts and calorie count.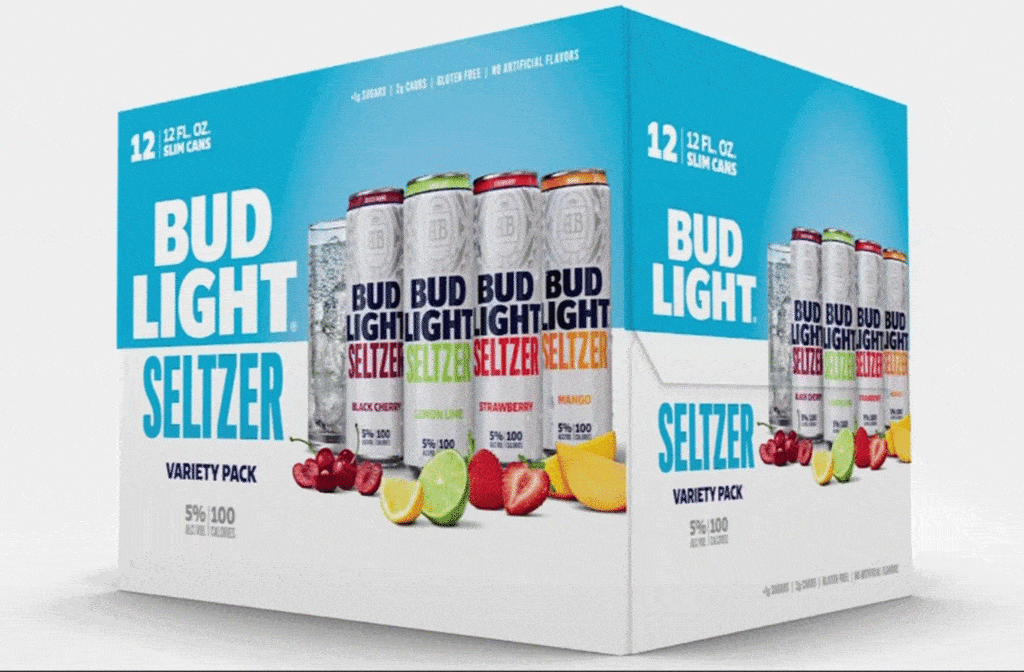 Hard seltzers are the most on trend when it comes to low calorie alcoholic drinks due to them being made primarily from water. Smirnoff, White Claw and now Budweiser lead the charge and with just 72 calories per can you can see why they are most peoples top choice to drink this year.
Low Calorie Skinny Larger by Skinny Brands
Skinny Brands premium lager offers just 89 calories per 330ml bottle. Full of flavour, ALC 4% volume and just £1.20 a bottle this is the perfect choice when wanting a crisp every day lager but needing to be good whilst on a health kick. Having tried this beer I can tell you it tastes between a Budweiser and a Corona. Very easy to drink, not overly carbonated and if given it and told it was a high calorie beer we would have believed it.
Nutrition
| Typical Values | per 100ml | per 330ml |
| --- | --- | --- |
| Energy | 113 kJ | 373 kJ |
| – | 27 kcal | 89 kcal |
| Fat | 0 g | 0 g |
| of which saturates | 0 g | 0 g |
| Carbohydrate | 0.9 g | 3.0 g |
| of which sugars | 0.4 g | 1.3 g |
| Protein | 0.2 g | 0.7 g |
| Salt | 0 g | 0 g |
Mike's Hard Seltzer
Low calorie alcohol in it's simplest form; a hard seltzer which is 100 calories per can and packs a punch of 5% alc per 330ml can. The price point is a lot higher than Skinny Brands lager at £22.99 for 12 (£1.92 per can) but compared vs a Smirnoff Iced it's on par.
Mikes Hard Seltzer is available in Black Cherry, Lime and Raspberry you can find a flavour perfect for you and for all occasions. You can even buy a multipack from their website so you can try them all.
100 calories
5% ABV
2g Carbohydrates
2g Sugar
Gluten free
Vegan
Vegetarian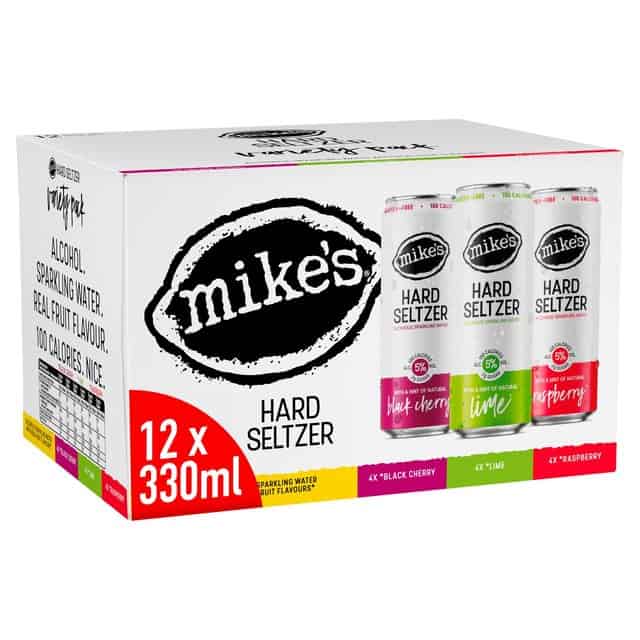 Brewdog Ligthspeed
When it comes to making beer the gang at Brewdog do it better than most with a wide selection of lagers, IPAs and specials being sold worldwide to millions of users. They have now introduced their low calorie beer: Brewdog Lightspeed. A 4% acl hazy IPA with just 95 calories per can.
A 12 pack will set you back £19.95 which can be purchased directly from their website and soon to be high-street stores. Light, refreshing and an all day lager all sum up this new low calorie beer perfectly.
Before you go, you can also check out our posts on Low Calorie Smores Skillet Brownie Recipe [Remington James].