The Ambrosia Collective plant based protein company review looks at the ingredients, price, owners and health benefits that their products offer you the end user.
If you combine the efforts of three respected industry leaders in the health and fitness world the result is the Ambrosia. Marc Lobliner, Mike Rashid and Sean Torbati founded Ambrosia in 2015 with the vision to bring a unique concept to the market known as bio-hacking. Bio-hacking is our sense of achieving more from our brains and bodies and unlocking our highest potential. Alongside this Ambrosia are providing innovative nutraceutical compounds to escalate this potential.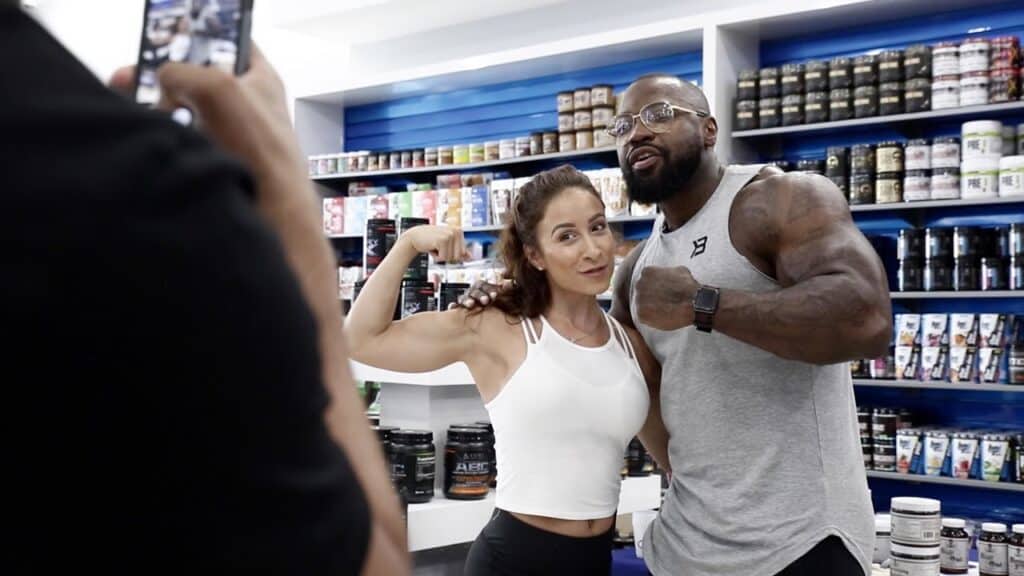 The range of products available is extensive from Planta Protein to probiotic and prebiotic digestive enzymes. But what makes these products any different from what is already available on the market?
Ambrosia's Planta Protein is voted number 1 in the world, the best plant-based protein on the market. It comes with a whopping 20g of protein per scoop for 100 calories, which is on par with most mainstream brands, but it has the added benefit of no artificial flavours and amino acid spiking. There is a massive 14 different flavours to try my favourite being the gingerbread that mixes perfectly with almond milk and tastes amazing!
The Ritual-AM Biohacking Theorem echoes the company ethos, with a unique combination of ingredients claiming to be crucial for our brain for optimal functionality. It claims to take the short-lived limited boost that caffeine provides to refine the start of your day. If Ritual-AM does what it is claiming to, then I can still get the pick me up from my morning coffee, get all the macronutrients I require but without the post caffeine slump.  The product mixes well in water plus the taste is excellent. I find my morning energy is fantastic, my mental focus is better than usual and I can go for longer without reaching for the snack cupboard. The only downside is the price point. However, I feel it is worth it for the added health benefits.

The Ambrosia Collective Plant Based Protein Company Review
I was the most interested in the Flora Probiotic + Prebiotic and Digestive Enzymes. Probiotics and Prebiotics get a lot of conflicting press. Are they worth the hype? The Ambrosia product claims to support a healthy digestive tract, boost your immune system and help with weight loss. A lot of claims for one product. It contains 32 billion CFU's, which is comparable to other products on the market. But has the added addition of Digestive Enzyme, Nutraflora and 14 clinically proven strains. After a week of taking this, I can confirm that my stomach has not bloated after eating large meals, my gut health has improved drastically and I generally feel a lot more clear-minded. A large number of the reviews on their website encouraged the consumer to take it with the Ritual-AM. I believe combining the two gave me overall improved health and focus for my day.
There are a lot of products out there that claim to increase your health and wellbeing but I believe Ambrosia are really onto something here. From just a week of taking the Ritual-AM and Flora Probiotic + Prebiotic and Digestive Enzymes, I can notice a difference. Any product that can improve my focus and give me a clearer mind is a winner. Ambrosia is the only brand I have found to offer unique products and mainstream ones, like Ambrosia's Planta Protein and manage to execute them both to perfection! Next on the cards would be the Mental Jewels Powder Cognitive Matrix. 'Become Super Human' – YES PLEASE!
Use code GF5 to get 5% off the Entire Collection.
Mike Rashid is currently training people to become the best version of themselves and quantifying his 'fountain of youth' looks and health by being vegan and by following a plant based diet.
Still curious about protein powders? Check out our review of Hunter and Gather Unveils Sustainably Sourced Marine Collagen Peptides Protein Powder.